For so long, iOS users have been given a huge choice of alternative app stores, most of them released as alternatives to Rooting Android.
Android users have been left out in the cold, having to root their devices if they want to install third-party content.
That's all changed now, with Lulubox.
However, where most unofficial app stores are just that, stores that offer a great choice of apps and games, Lulubox is a little different.
Instead, it is a plugin that provides extra features and unlocks pre-installed features on games already installed on your device.
It's completely free to use and it even offers a chatroom built-in, allowing gamers to get together and socialize while enjoying their games.
How to Install a Lulubox App
Installing Lulubox is dead simple and it's free as well.
All you need to do is directly install the Lulubox APK file onto your device by following the steps below as written:
First, go into your Android settings app

Tap on the option for Privacy or Security, depending on what Android firmware you have installed

Tap to enable the option to Allow Downloads from Unknown Sources – this is important; if you do not do this, you cannot install and use Lulubox

Close your Settings app and launch your browser

Open the linked

Lulubox website

and download the APK file onto your device

Launch your downloads folder on your device and double-tap on the APK file

Follow the directions on your screen to install the app on your device

You will see the Lulubox icon on your home screen once it is successfully installed.
How to Use a Lulubox App
Using Lulubox is simple but don't expect to open it and find a  whole library full of modded and unofficial games you can install.
Lulubox is a tool that modifies games you already have installed on your Android device.
When you open Lulubox, search through a list of the games you have on your device for one you want to modify.
Tap the game and you see a list showing the changes the app can make to the game.
Simply enable the booster and the changes will be activated.
When you want the standard game back, just disable the booster and all the changes will be inactivated.
As an example of what you can do, if you have Garena Free Fire installed on your device, Lulubox will provide you with access to tons of extra skins and enable you to speed gameplay up.
Don't forget – you must have the official game already installed on your device to enjoy what Lulubox unlocks.
Pros and Cons of LuluBox
All apps, third-party or official, have their pros and cons, and Lulubox is no exception:
Pros of a LuluBox App
Enjoy lots of different changes to your games, ensuring more exciting gameplay

Supports multiple titles

Doesn't affect your game quality

Plenty of modifications and alterations.
Cons
No games are available for download, as Lulubox is just a modification tool

You must have the games installed on your device – they cannot be played via the app

It can be a bit tricky to launch and shut down the app.
Troubleshooting Guide
Lulubox is a stable app but they have reported a few issues.
However, all of them are simple to fix:
Lulubox Cannot be Downloaded
Check that you enabled Unknown Sources correctly.
If not, the app will not run.
If it isn't enabled, remove Lulubox, enable the option and reinstall the app.
The best way to fix this is deleting and reinstalling Lulubox.
Ensure the game you want to modify is installed on your device and is opened via Lulubox.
Running Exception Error Message
Several users have reported an error message reading, "Running Exception! Please check the running environment of your cell phone and try again later".
This stops you from using Lulubox and dealing with it requires the app data and cache to be cleared.
Also, if you installed a Hex editor, you need to remove it as this and Lulubox are essentially the same type of program and the conflict causes problems.
If none of these fix the problems on your device, the next thing to check is that you have the latest Lulubox version on your device.
If not, it won't work properly. One more thing to be aware of is that, given the nature of the app, there is no real user support.
However, you can try to contact the developers via their social media pages but we cannot guarantee you will get a response.
Frequently Asked Questions
Most unofficial apps are the target of many questions and these are the commonly asked ones about Lulubox:
Is Lulubox App Safe?
Yes. Lulubox is completely safe to use and tests did not find any spyware, malware, exploits, or anything else.
Will it Work on iOS?
No. It is an Android-only app and will not be made available to iOS users.
Will It Work on Windows or MacOS?
Yes, but you will need to install an Android emulator, such as Nox Player and BlueStacks, onto your computer first.
Is It Free?
Yes, it is and you won't find any hidden charges either.
How Do I Use Lulubox to Play Games?
When you download an app from the Android app store, it places an icon on your home screen and that's how you access it.
Lulubox is different.
First, you must open Lulubox, find the game you want, tap it and apply the changes and enjoy playing it.
Lulubox is one of the latest tools for Android users to modify what's already on their device.
Download it and enjoy what it has to offer on your device today.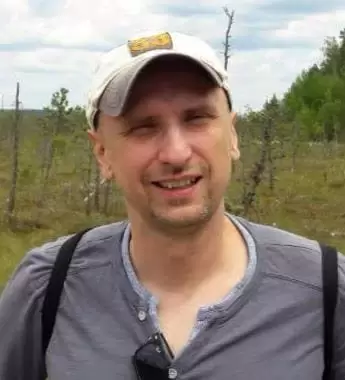 Petr is a serial tech entrepreneur and the CEO of Apro Software, a machine learning company. Whenever he's not blogging about technology for itechgyan.com or softwarebattle.com, Petr enjoys playing sports and going to the movies. He's also deeply interested in mediation, Buddhism and biohacking.