Although jailbreaks appeared to be all but finished at one time, the last few years have seen it bounce back with a vengeance.
However, many of the latest jailbreaks are only for the latest iOS versions and, although it might surprise you, many users are still on iOS 9 for one reason or another.
Phoenix jailbreak fills in the gap, supporting iOS 9.3.5 to 9.3.6.
Developed by Siguza and Tihmstar, Phoenix jailbreak is easy to use, and you don't even need to use your computer to install it.
What Is a Phoenix Jailbreak App?
Phoenix Jailbreak is a semi-untethered jailbreak tool for iOS 9.3.5 to 9.3.6 on older iOS devices.
The following devices support it:
iPad 2,

iPad 3,

iPad 4,

iPad Mini, 

iPhone 4S,

iPhone 5 (A6), 

iPhone 5C (A6),

iPod 5G.
Where Phoenix differs from the latest jailbreaks is that it still uses Cydia as its package manager – most of the newer ones now use Sileo.
That means you will still be seeing a familiar interface to download your apps, tweaks, and more.
While many users, and indeed Apple, consider iOS 9 to be way out of date, some users on older devices cannot update beyond it.
There are ever users who prefer it over the newer versions.
For those people, Phoenix is the perfect choice of jailbreak, simple to use, has an easy interface, and offering everything you have come to expect from a jailbreak.
If you are not sure if it will works on your device, simply install it – Phoenix will detect if your device is supported automatically.
However, it is a semi-untethered jailbreak and will need reactivating whenever your device is rebooted for any reason.
Installing a Phoenix Jailbreak App
There are a few ways to do this, but the easiest way is to install it onto your device via an unofficial app store.
However, this comes with a downside – unofficial app stores are using expired enterprise certificates, and Apple may revoke these.
When this happens, everything crashes, and you need to start again, but you can install a VPN or anti-revoke app to stop this from happening.
Launch Safari browser and tap the link below to install an unofficial app store. If you cant get one to work, just try another.
Follow the guide at the link for your app store to install it
Open the app store and search for Phoenix

Tap the result and tap Install

When the Phoenix icon is on your home screen, open your Settings app

Open General > Profiles and tap the Phoenix certificate

Tap Truss and close Settings

Click on the Phoenix icon to open the jailbreak app

Tap Prepare for Jailbreak and wait – your device will now be jailbroken.
Frequently Asked Questions:
All jailbreaks attract questions, and Phoenix has its own fair share:
Will There Be an Untethered iOS 9 Jailbreak?
No, as no other jailbreaks are being created for the older firmware.
Phoenix is the only one, and, like many others, it is semi-untethered.
Do I Need to Use My PC to Install a Phoenix Jailbreak App?
No, you don't. Just follow the steps above to install a third-party app store and then install Phoenix that way.
It is a safe method, but the app store you use is liable to crash.
It is built in expired enterprise certificates, and Apple revokes these regularly.
However, an anti-revoke app or recommended VPN can prevent this from happening.
How Do I Delete the Jailbreak?
You don't actually need to delete it.
Because it is a semi-untethered jailbreak, rebooting your device will deactivate it.
However, if you want, open Cydia, delete all your tweaks and apps manually, and restart your device – the jailbreak will be removed.
Why Won't It Work on New Firmware?
The jailbreak was developed specifically for 32-bit devices on iOS 9.3.5-9.3.6.
The developers do not plan to extend support because there are plenty of other jailbreak tools that work on newer firmware.
Be aware that your device may tell you Phoenix is malware, but we can assure you that it is safe to use.
I Get an Error Message – "Phoenix Jailbreak Cannot Be Installed at This Time."
This happens when you use a third-party app store to install Phoenix jailbreak.
Just try a different store, or you can wait a while and then try the same one again.
I Heard the Phoenix Jailbreak App Website Was Dangerous 
When you use Chrome to install Phoenix, it will tell you it is dangerous.
Chrome tells you this with virtually every piece of software you install but rest assured that Phoenix is perfectly safe.
How Safe?
Very. It is semi-untethered, so it doesn't make permanent changes to your device.
When your device is rebooted, the jailbreak is removed immediately.
We also tested it and found nothing dangerous – no spyware, malware, viruses, exploits, or anything else
How Do I Get the Latest Version of Phoenix Jailbreak App?
When you install Phoenix via a third-party app store, you will always get the latest version.
Plus, any updates to the jailbreak can be applied via the app store too.
Try Phoenix on your device – if you can't get on with it, just restart your device, and the jailbreak is removed.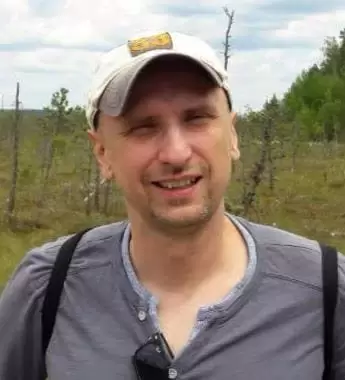 Petr is a serial tech entrepreneur and the CEO of Apro Software, a machine learning company. Whenever he's not blogging about technology for itechgyan.com or softwarebattle.com, Petr enjoys playing sports and going to the movies. He's also deeply interested in mediation, Buddhism and biohacking.