One type of customer segmentation is behavioral. Whether you realize it or not, our preferences and habits can predict how we behave during shopping. The idea is to categorize customers according to their behavior. By segmenting your consumer base, you can target your efforts and budget at the correct demographic while considering their purchasing and decision-making habits.
Let's find out how target audience segmentation works and look at behavioral segmentation examples.
What Is Behavioral Segmentation
Understanding consumer requirements and preferences is the core goal of behavioral segmentation. It provides customers with services or goods corresponding to their demands based on their purchase behavior. It enables businesses to offer goods that are especially targeted toward customers.
Clients that visit your website around 74% of the time anticipate personalization and are upset when they get generic material. Marketers use behavioral segmentation to ensure every customer receives a distinctive experience.
It frequently combines demographic, psychographic, and geographic segmentation to create a comprehensive consumer profile. Behavioral data supports the possible interactions between customers and a brand that other segmentation data has demonstrated previously.
Customers' interactions with your brand, goods, or services may generally be used to categorize their behavior, as in:
Customer perceptions of your brand and products.
How clients use your products.
Customers' awareness and knowledge of the product itself.
How often customers buy it.
Examples of Successful Behavioral Segmentation
Before you can fully use behavioral segmentation, it may require effort to comprehend its practical value. Therefore, let's examine a few real-life examples to better understand this concept.
1. Analyze how customers choose a product or service
You've established a bicycle rental service where users only pay when they use the app. You note that your particular client rides from their home to an office Monday through Friday. While, on the weekend a person never uses it.
With this knowledge, you can encourage customers to ride a bicycle on the weekdays by offering exceptional discounts.
2. Occasional purchases
This kind of behavioral segmentation considers the season, month, or day of the customers' life when they make a purchase.
Irregular purchases can include a ski outfit, jewelry, surfboard, game console, etc. For instance, a business owner can use behavioral segmentation to send a marketing email through a mobile app to let regular customers know about an after-work event. It might encourage regular consumers to visit at a time unusual for them.
3. Understand the consumers' needs
Some clients prefer to visit a physical store, while others prefer to purchase online first and then visit the store, while still, some others prefer to place their orders using an app.
Depending on the consumer's chosen purchase method, each action can help improve the customer experience in the best way.
4. Reward loyal customers
One of the most essential elements of behavioral segmentation is increasing client loyalty. As a brand, you should pay attention to clients who behave in a trustworthy manner for your company.
A common strategy marketers use to increase client loyalty is implementing a reward program. Simple mobile stamp cards that offer "buy two, get the third for free" are one way to go about it. The same is true for Starbucks, which recently modified its loyalty program to provide rewards even more quickly.
Treat users' loyalty like royalty if you want to keep them around longer.
5. Behavioral segmentation based on location
Utilizing location data to target users, depending on their location or trip, more effectively is another behavioral approach. You can use GPS coordinates to notify app users via push notifications when they are close enough to your business entity.
Conclusion
Non-customized marketing efforts are already in the past. People today are particular about the reasons they purchase certain goods or services. Therefore, you are responsible for effectively targeting your clients, employing segmentation based on demographic, regional, psychographic, and behavioral factors.
A behavioral segmentation technique can be beneficially implemented at all phases of the purchasing funnel. Due to behavioral segmentation in the marketing strategies, companies can advertise and promote their goods and services on a higher level. This enables them to effectively target and engage with their desired audience, leading to enhanced brand visibility and increased conversion rates.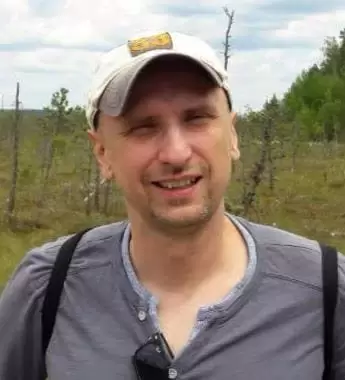 Petr is a serial tech entrepreneur and the CEO of Apro Software, a machine learning company. Whenever he's not blogging about technology for itechgyan.com or softwarebattle.com, Petr enjoys playing sports and going to the movies. He's also deeply interested in mediation, Buddhism and biohacking.