Downloading torrent files to an iPhone or iPad has always been somewhat cumbersome because you needed your computer to do it. Not anymore.
With an app called iTransmission, you can now download your favorite torrents directly to your device. It's completely free and straightforward to download and use.
App Features
iTransmission provides loads of cool features for iPhone and iPad users:
Free to download and use

User-friendly app

No need to jailbreak

Compatible with all iOS devices on iOS 10 or above

Add new torrents with one tap of the + button

Stop and start your downloads with a single tap

Download torrents using Wi-Fi and data

See information about your torrents – size, upload speed, peers, received data, and more

Loads more cool features.
How to Download iTransmission
iTransmission is not the type of app we can expect Apple to support. But you can still download it easily, using one of these two methods.
Method 1: AppValley App
AppValley app is a third-party app store, offering thousands of free apps and games, mostly modified and tweaked with new features. iTransmission is one of the most popular downloads from the app store:
Using Safari browser on your device, download AppValley from the official page

appvalleyapp.com

Launch AppValley on your device

Type iTransmission in the search bar and tap on the app when it loads

Tap Install and enjoy an easy way to get your torrent files on your device.
Method 2: IPA File Download
With this method, you are only installing iTransmission, nothing else. It's possible due to using Cydia Impactor to sideload it onto your iPhone or iPad.
You will need your computer, and you must use your Apple ID credentials. Be aware that Cydia Impactor is limited to sideloading just three apps, so make iTransmission one of them:
Download Cydia Impactor to your computer

Extract the file contents

Download Cydia Impactor

Connect your device to your computer and open Cydia Impactor

When the program detects your device, click on Device>Install Package

Click iTransmission (an alternative method is to drag the .ipa file into Cydia Impactor)

Type in your

Apple credentials

and wait for Cydia Impactor to sign and sideload the app to your device.
While it's easy enough to do, this method doe have a downside. You must reconnect your device to your computer and reactivate the installation every seven days. You do not need to delete iTransmission to do this; follow the installation steps again.
Cydia Impactor doesn't require a jailbreak to work. If, however, you already have a jailbreak on your device, you can use a Cydia app called ReProvision. This does the same thing as Cydia Impactor.
Untrusted Developer Error
Whichever method you choose to use, there is one error you will almost certainly face when you try to use AppValley and iTransmission for the first time. The Untrusted Developer error is Apple's way of stopping you using unofficial content, but there is an easy way around this:
Open your iOS Settings app

Go into General and tap on Profiles & Device Management

Find the developer/app name in the profiles list and tap on it

Tap the Trust/Verify button

Close Settings.
Now you can use the app.
Frequently Asked Questions
Target asked quite a few questions about iTransmission. So here we provide the answers to the most commonly asked ones:
Why Do You Need iTransmission?
iTransmission is a BitTorrent client designed for use on mobile devices. It makes it easier for you to download torrent files straight to your device, provided you are on iOS 10 or higher.
Is iTransmission Safe?
Yes, it is, but you must only download it using the official link. And because you don`t need a jailbreak, you don't comprise your device safety.
Why Has iTransmission Stopped Working?
The most likely reason for this is that Apple revoked the app certificate. If you use Cydia Impactor to install it, follow step four onwards in the steps above.
If you used AppValley, go into the installer and try downloading it again. In case it doesn't work, delete iTransmission and download it again.
Where Do My Downloaded Torrents Go?
All torrent files are saved by iTransmission to var/mobile/Containers/Data/Application/iTransmission(bundle)/Documents/Downloads.
Does iTransmission Require a Jailbreak?
No, not at all. Choose your method from above and install it.
iTransmission is one of the easiest ways to download torrent files to your iPhone or iPad and is similar to the desktop app called Transmission. If you choose to use AppValley to download the app, you get the bonus of thousands more apps and games to choose from too.
Try iTransmission today, it's free, so there's nothing to lose. Don't forget to share this and let the developers know what you think of iTransmission.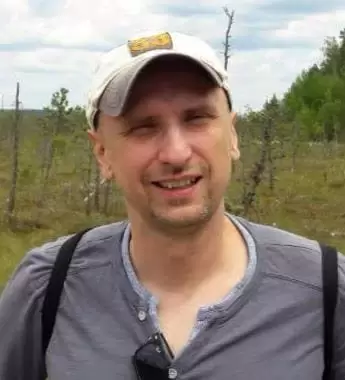 Petr is a serial tech entrepreneur and the CEO of Apro Software, a machine learning company. Whenever he's not blogging about technology for itechgyan.com or softwarebattle.com, Petr enjoys playing sports and going to the movies. He's also deeply interested in mediation, Buddhism and biohacking.