ISmartViewPro is an app that allows you to connect camera feeds to your phone. It turns your mobile device into your own security room, allowing you to monitor your home or business on the go.
But a lot of users also want the iSmartViewPro app so that they can have security monitoring on their computer. Fortunately, running iSmartViewPro on your PC is quite simple.
Here, we'll show you how to download iSmartViewPro on your laptop or desktop. The whole process takes just a few minutes, so you'll be up and running in no time.
iSmartViewPro: Security On The Move
ISmartViewPro is an app that allows you to connect multiple camera feeds to your phone. That means you can monitor various areas of your home or business from your mobile device.
In addition to its basic functions, you can also record video from any of the streams for later playback. You can also take screenshots of any of the live video streams.
The app lets you set motion triggers. If anyone moves in front of the camera, the app sends you an alert.
And the app is free, so you can get full security for your home or business without spending any money.
How You Can Use iSmartViewPro On PC
ISmartViewPro's security features are a natural fit on a PC. You can use your computer's full screen to get even more detail from security footage. And it's easier to keep track of multiple camera feeds on a larger screen.
ISmartViewPro does not have a dedicated app on windows or other PCs. However, that doesn't mean you can't run it on your computer.
All you need is an app called an emulator. These apps recreate a mobile operating system on your PC, allowing you to run apps designed for mobile devices.
Here, we'll highlight two of our favorite emulators for running iSmartViewPro on PC. Read on.
Bluestacks: Great Video Support For iSmartViewPro OnPC
This is the most popular choice for people looking to run Android apps on PC. Although mainly used for gamers, it's great for any Android app.
The great graphics support makes it an excellent choice for running iSmartViewPro. You can easily toggle between the different video streams. And Bluestacks can display high-quality video full screen.
You can also create keyboard shortcuts that let you quickly move between your camera feeds.
Bluestacks is free, and can be downloaded here.
Using Bluestacks To Run iSmartViewPro On PC
Download Bluestacks for free online
Follow installation instructions
Once installed, sign into your Google account and open Play store
Search for iSmartViewPro
KoPlayer: Smooth Video When Running iSmartViewPro For PC
KoPlayer is another great choice for those that need an emulator to run iSmartViewPro on their computer.
The app was designed for gamers. This graphics support makes it excellent for supporting cameras and streaming video feeds.
And you can create easy keyboard shortcuts that allow you to switch between different camera feeds. This is great for those who want to monitor multiple areas.
Why use KoPlayer instead of Bluestacks? You won't get any ads. This makes it a bit more elegant, and also may help it run more smoothly.
Here's How To Get iSmartViewPro Started With KoPlayer
How iSmartViewPro Performs For PC
ISmartviewPro is designed so that you can connect multiple cameras to your mobile device. Many PC users want these same functions, but on their computer.
But how does iSmartViewPro perform when running on PC. Here, we'll go through the app's main features, and see how they hold up when used on a computer.
Connect IP Cameras
The main feature of iSmartViewPro is the ability to connect IP cameras to the app. All you have to do is enter the camera's ID number and password.
And it works great on PC. There were no issues getting cameras connected to the app. And once the camera was linked to iSmartViewPro, the connection was reliable.
Support For Multiple Cameras
ISmartViewPro also allows you to connect multiple cameras at once. This lets you use the app as a mobile security center, allowing you to monitor your home or business.
And on PC, the multi-camera support works quite well. Video feeds were clear and had little lag.
Motion Detection Alerts
ISmartViewPro also allows you to set up motion detection alerts with compatible cameras. That means you'll get notified whenever someone is outside your home or business.
The alerts work well on PC, although there are sometimes issues if you have the app running in the background.
Record Video Feeds
One of the best features of iSmartViewPro is the ability to record video feeds from all of your cameras. If you need to go back and review video footage, you can select the recording and watch it whenever you want.
This feature works as well on PCs as it does on mobile devices. And you can rewatch all of your video feeds on a larger screen, giving you much more detail than what you'd get on your phone.
No Timestamping
One of the main issues with the app is that you can't timestamp the videos or photos. If you want to know when something happened on the video, you'll have to keep track of the time yourself.
Full Security Features On PC
ISmartViewPro gives you all of the performance you need to have full security monitoring on your phone or PC. And you get all of these features without having to spend any money.
iSmartViewPro: Full Featured Security On Your PC
ISmartViewPro is one of the best apps out there for making sure that your home or business is safe.
And with the simple instructions here, you can download iSmartViewPro for PC in just minutes.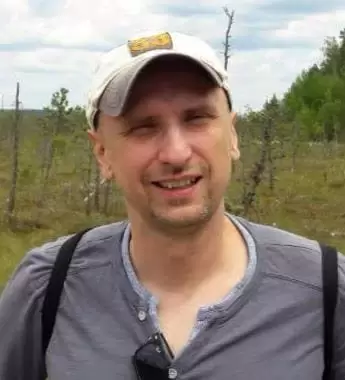 Petr is a serial tech entrepreneur and the CEO of Apro Software, a machine learning company. Whenever he's not blogging about technology for itechgyan.com or softwarebattle.com, Petr enjoys playing sports and going to the movies. He's also deeply interested about mediation, Buddhism and biohacking.