PicsArt is one of the most popular mobile photo editors, with hundreds of millions of downloads. It allows you to quickly and easily add special effects to your photos, as well as apply a wide range of filters.
Although designed with mobile users in mind, PicsArt can also be run easily on any Windows PC.
Unlike many mobile apps, there is a dedicated Windows version of PicsArt that allows you to download and run the app on any Windows PC.
Downloading PicsArt For Windows
Getting PicsArt for PC is easy if you are running a laptop or desktop with Windows 10. All you have to do is go to the Microsoft store and download the app.
Download the app, and follow instructions for installation. You should be able to get the app running in just a few minutes.
Downloading PicsArt For Other PCs
If you are running a PC with an older version of Windows, or with another operating system, you may not be able to download the PicsArt app. However, that doesn't mean you won't be able to run the app.
You'll just have to use an emulator. An emulator is a type of app that allows you to run Android apps on your PC.
There are a lot of different emulators out there for you to choose from to run PicsArt for PC. We will write here about our two favorite ones. Read on.
MeMu – PC Emulator for Android Apps
MeMu is one of the most popular emulators out there for gamers. What is the reason? It has great graphics support, meaning you can run just about any Android game for a computer.
And this graphics support makes it a great choice for visual intensive apps like PicsArt. MeMu will run PicsArt smoothly, so your photos will render quickly.
If you want, you can also create a variety of keyboard shortcuts that make using the editing tools in PicsArt even easier.
MeMu is built on a slightly older version of Android, but this doesn't affect its performance. And it's available for free download online.
Using MeMu To Run PicsArt For PC
Download MeMu online
Follow instructions for installation
Sign into your Google account
Search for PicsArt in the Play Store
Download PicsArt
Once installed, run the app
Nox – A Leading PC Emulator for Android Apps
Nox is another leading emulator, and one that is also popular with gamers. Like MeMu, it's mainly designed with graphics support in mind. That means it can easily handle PicsArt.
Nox is simple to install and has few added features. This makes it a great option for those who want a simple emulator to run PicsArt.
And it's also available for free download online.
How You Can Use Nox To Download PicsArt For PC
Download Nox For Free Online
Install the app and sign into your Google account
Go to the Play store within the app
Search for PicsArt
Download PicsArt
Review Of PicsArt For PC
Downloading PicsArt for PC is easy. But how does the app perform when running on a laptop or desktop?
We'll review some of the core features of PicsArt for Windows to see how the app performs. Wanna short answer? PicsArt for Windows performs well, and you'll get the same level of performance as you would with the mobile version.
Smooth Performance With Few Glitches
PicsArt is one of the most intuitive mobile photo editors, with easy-to-use editing tools and a wide range of customizable features. And it runs smoothly on mobile devices, with responsive controls.
How does PicsArt perform on PC? Fortunately, PicsArt works just as well for PCs as it does for mobile devices.
The editing tools are responsive, so you won't have to click multiple times for an effect or edit.
And photos and effects render quickly, so you won't have to spend most of your time waiting to see the results of your edits.
Variety Of Filters
Another feature of PicsArt is the wide range of filters that you can apply to your pictures. This allows you to quickly change the look of your photos and improve lighting and contrast without manually editing your photos.
Once you've chosen a filter, you can edit it so that the filter only appears on a portion of the photo.
Add Custom Stickers
PicsArt also gives you the ability to add a variety of stickers to all of your photos. And this feature works smoothly on PCs, without any clunkiness or slowdown.
You can also create custom stickers from your photos, giving you even more control over the look of your photos.
And you can connect with the PicsArt community to share stickers and get ideas. All of the community features work smoothly on the PC version of the app, and there were no issues with getting connected.
Create Collages
Another great feature of PicsArt is the ability to create custom collages of all of your photos. And it offers a range of different templates for these collages, so you can easily customize their appearance and feel.
All of the collage features that are found on the mobile version work smoothly when PicsArt is running for PC. There are no missing tools, and all of the themes and templates work well.
Layout Somewhat Cluttered
One of the only downsides to using PicsArt for PC is that the layout is a bit cluttered. This makes it harder to navigate, and some of the editing tools are hard to find.
However, this is a fairly minor problem, and the larger PC screen makes it easier to navigate the menus in PicsArt.
PicsArt: Easy Photo Editing For PC
PicsArt is the go-to tool for photo editing for millions of mobile users. And it's also a great option for those who need a simple but effective photo editor for PC.
Follow the steps described in this article to get PicsArt for your PC. It takes just minutes to install, meaning you'll be editing your photos in no time.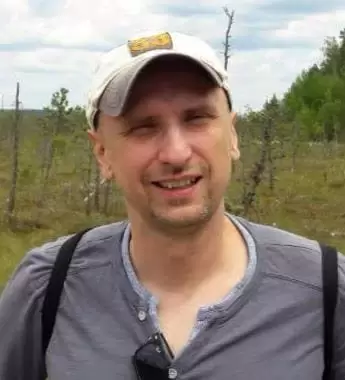 Petr is a serial tech entrepreneur and the CEO of Apro Software, a machine learning company. Whenever he's not blogging about technology for itechgyan.com or softwarebattle.com, Petr enjoys playing sports and going to the movies. He's also deeply interested about mediation, Buddhism and biohacking.