The healthcare industry has often been the leader in innovation.
Though it has fallen behind in many aspects.
At least when it comes to mobile technology.
Paper copies of patient records are still the norm worldwide, but there is a growing need for a more advanced process.
That's why we see an increase in mobile application development across sectors, particularly in the healthcare field.
The primary goal of these apps is to:
safely monitor patient records

track their progress

schedule appointments

recommend treatment plans.
All in a virtual setting.
This is becoming more common in our tech-reliant society.
As the industry evolves alongside technology, let's look at the future of the healthcare industry and mobile applications.
Increased Efficiency in Healthcare Industry
When it comes to taking care of patients, it's about more than in-person interactions.
Streamlined inventory practices are an integral part of a functioning healthcare system.
Managing resources effectively ensures patient records are kept confidential while remaining accessible for those involved.
If healthcare professionals have the efficient tools they need to help their patients, it allows them to provide the best possible care.
You want to maintain efficiency in an increasingly technological society?
The healthcare industry is turning to mobile apps to streamline its processes.
These niche-specific apps strive to improve operational efficiency and store excess patient records — including patients who may live remotely.
The spectrum of applications available is growing exponentially as the need for efficient services increases.
There are apps dedicated to helping patients find affordable or on-demand care, while others move towards scheduling appointments, tracking patient progress outside the office, or sourcing prescription discounts.
While they may vary in functionality, their end goals are the same.
It is to improve both the patient and healthcare professional's experience and ensure continuous efficiency.
Also, medical professionals need to work on their education and skills continuously.
This has been made easier with the introduction of online training in various fields.
They can attend advanced medical programs at their own pace, after work, or even on breaks at their workplace.
Convenient Customer Access
The healthcare apps currently in the market are, at their core, are there to offer convenience to patients.
Whether they're accessing their prescription history, searching for a doctor in their area, tracking their physical activity, or other everyday use.
Convenience is a critical factor in numerous apps across industries, but it carries particular weight within the healthcare sector.
Ensuring patients have quick access to scheduling an appointment or connecting with a healthcare professional to answer an important question.
Mobile apps within healthcare are becoming an important asset for those working in remote communities.
Since they may not be able to make regular in-person appointments, a mobile app can offer phone or video calls to allow the patient to remain vigilant in addressing their concerns.
Streamlining Payments in Healthcare Industry
The payment process can be cumbersome, mainly if patients deal with filing insurance claims after their appointments.
While online payments are still a tricky topic for some, it has become increasingly popular mainly because of its convenience.
Mobile applications with options to add payment information offer a streamlined approach to this aspect of the patient and doctor or nurse process.
As mobile apps evolve, their security has evolved alongside their functionality.
This means patients can take comfort knowing there are secure gateways in place to protect their information.
Improved Patient & Physician Communication
Physicians are undoubtedly busy juggling multiple patients, filing paperwork, and generally handling one emergency after another.
The on-the-go capabilities of a health-based mobile app allow both sides to effectively communicate and engage with one another.
Patients can communicate their concerns and track their progress virtually without scheduling in-person appointments.
This often requires taking time off work or finding childcare.
Efficient Patient Scheduling
With doctors and nurses often working various shifts throughout the week, patient scheduling can become convoluted.
With the development of mobile apps, there is potential for healthcare staff to organize their shifts in an accessible calendar, weeks or potentially months in advance.
This would allow the app's algorithm to identify common shifts among staff and deliver that information to managers or superiors.
When staff are universally aware of each other's shifts, there is a greater chance of improved patient scheduling and overall administrative efficiency.
What Should Developers Know?
Let's turn to developing a mobile application for the healthcare sector several key factors get involved in developing an app that is functional and safe for patients and professionals to use.
When it comes to partnering with your client, you want to ensure you understand the full scope of their app and what it must achieve for their patients.
In this competitive market, complete comprehension is necessary in order to make an impact.
The user interface should be clean and accessible to the typical mobile app user.
This means as innovative as the app itself may be, it should be streamlined in its functionality.
It may require various testing throughout the year, which is a good practice to instill as a developer.
Testing allows you to identify any bugs or errors in your programming and isolate the problem before it affects the user's ability to access the app.
Testing will also likely occur after you've released your app into the market.
This requires keeping a close watch on how your app is performing and your client's feedback to make any necessary changes efficiently.
The healthcare industry is known for its innovation, and the future looks just as bright.
From improving patients' experiences to streamlining the intake process for physicians, mobile apps will undoubtedly play a vital role in this development.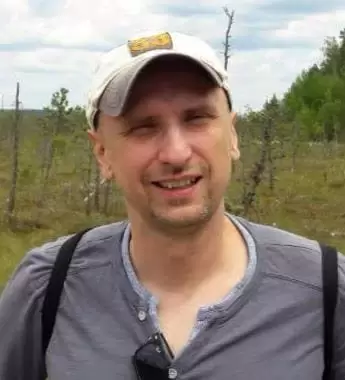 Petr is a serial tech entrepreneur and the CEO of Apro Software, a machine learning company. Whenever he's not blogging about technology for itechgyan.com or softwarebattle.com, Petr enjoys playing sports and going to the movies. He's also deeply interested in mediation, Buddhism and biohacking.