Technology is going to be everywhere around us a couple of years from now so Hoverwatch App is something really new on the market.
Smart devices are gradually becoming a necessity in our daily life. Consequently, our future generations need to learn how to operate these devices, and they already know it very well.
As parents, we must not keep them away from gadgets; instead, make them familiar with smart devices. But monitoring their usage and activities is of equal importance.
Why Do You Need Hoverwatch App?
We must teach our kids to use technology well and to its full potential. We all know about the ill effects of excessive use of gadgets on children. Studies conducted on children revealed that uncontrolled use of media could lead to severe issues form an early age.
Children have a great effect both physically and psychologically due to overexposure to multimedia devices. They recommend that children under the age of 2 should keep away from the television or other gadgets.
For older kids, parents should always keep track of their cyber footprints while allowing them to make full use of multimedia devices. Parents have to employ full control and mobile free tracker to keep a check on their online activities.
As Usual, Parents Control Their Children
Parent's behavior and attitude influence children to a great extent, parents, must be careful about their activities while raising a kid. They must teach the kids various aspects of our society and culture while keeping a close eye on their businesses.
Often small kids get diverted in the wrong direction when they get exposed to the outer world.
The same thing implies when we introduce our kids to modern technology and the internet. It has become a necessity to educate kids about advanced technologies and their use from an early age.
Parents must not allow their kids to get addicted to technology. It is essential to monitor their activities right from the beginning to keep them on the right path. This will also speed up the learning process.
A change in the attitude of the children is observed as they grow old. Older children do not like their parents, keeping an eye on their online activities.
In such circumstances, misunderstandings are common. Parents must stay calm and discuss with their kids about the potential hazards associated with using media devices form an early age.
The Role of Spy Programs in Parental Control
Worried about your kid's online activities?
There are plenty of applications in the market that can effectively solve your problem. Once installed, these apps keep a close watch on the digital lives of your kid.
However, spyware is not always the right way of protecting your child from online bullying and harassment. According to experts, spyware on the cell phone of older kids often gives rise to trust issues.
As your kids grow, they develop a trust barrier that gets broken in the event of keeping them safe. While parental control applications are a convenient and effective way of tracking your child's online footprint.
Psychological advocates recommend conversations over spyware.
How Can Parents Benefit from Hoverwatch? 
This is most sought after application by parents who are concerned about their kid's internet usage. Nowadays, children have access to a Smartphone and other smart devices from an early age.
They do it so that their parents can keep in touch with them and it also aids in their academics. Spywares like Hoverwatch App prevent children from addictive games, adult content, online chatting, etc.
It renders accurate information to the parent's phone. The most practical feature is that this application is not visible in the target device. It can also record phone calls, both incoming and outgoing.
Messages and social media activities are also tracked on the target phone. This application can track five android devices at the same time, making a more versatile application.
Main Useful Functions of the Program
This application has been developed, keeping in mind all possible applications of spyware.
It offers several features that are a segment first. All the activities on the target device can be tracked using this application. Features like
Application not visible on the target device,
Call and message tracking,
Social media tracker,
Geo-location tracker,
Multiple device tracking,
internet usage record
And more make it a beneficial application.
This software can also be used for checking contact saved on the target phone and screenshot of online as well as offline activities.
What Do I Need to Install the Program?
Hoverwatch App is free spyware for android devices. You can use it for monitoring your child's online and offline activities on their phones. You will be able to transfer all information related to phone calls, messages, and social media activities, geo-location to your phone.
Users can use this application for tracking five separate devices at the same time. They record and store all the data from target on a sequential order.
User's planning to keep the data saved for more extended periods can opt for paid subscription plans. They automatically remove data from the server if the plan is not renewed at regular intervals.
This application is legal software that can be easily downloaded on an Android device. However, users must be careful while using it, as in some cases, they might consider it as an unlawful act.
The company offers three subscription options, namely business, personal use, and family use. The rates are reasonable; hence, users will not mind spending some extra money for keeping the recorded data.

Talk to Your Child About the Need for Monitoring
Before engaging in any monitoring activities, parents must have a clear idea of what they are doing and its purpose. As your kids grow old, they come across several new things in their lives.
This is part of their personality development as they gradually learn to face challenges of their own. At this stage, most kids prefer a bit more privacy. It does not necessarily mean they have something to hide. However, you must be watchful of excessive secrecy.
At this stage of their lives, kids are not entirely prepared to face adult life. They often tend to indulge in activities without thinking of the consequences.
You are the most significant support for your child, who will guide him through this phase of life. Respect your kid's privacy. It would help you to understand his behavioral changes better.
Be friendly, stay in touch with your child and devote more time to communication to know about your kids' actions; it is the best way of monitoring your child.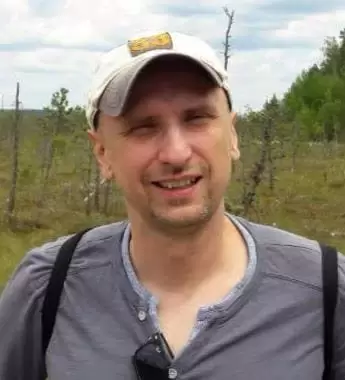 Petr is a serial tech entrepreneur and the CEO of Apro Software, a machine learning company. Whenever he's not blogging about technology for itechgyan.com or softwarebattle.com, Petr enjoys playing sports and going to the movies. He's also deeply interested in mediation, Buddhism and biohacking.