Today I'll discuss all about the best parental control apps. And a detailed guide to how you can monitor your children's activity.
Internet is a debilitating topic for all parents. It not only creates danger for children, but also takes too much time. The lack of control and restrictions in use leads to mobile addiction, and this is unacceptable. But it is impossible to monitor kid's actions 24/7 too.
Parental control applications are one of the modern ways to solve the issue in helping parents. Their function is not just an intrusion into the child's personal space with some restrictions on the potentially dangerous content, but also a banal opportunity to teach to value time and control oneself.
If you have not yet used these applications, it's time to try and implement them in your family's life. Just note, that all the existing applications are not ideal. But if you summarize the opinions of experts, you can make a list of optimal program options. The following factors are the selection criteria for parents:
Simplicity of the interface, installation and use;
Working coverage of applications and functions on the target device;
Flexibility in setting access to certain applications;
Convenience for viewing correspondence by SMS;
The ability to accurately determine the location of the child;
Solution's price.
IMPORTANT: Android platform is better than IOS in parental controls issue, and we will focus on apps for Android mostly. iOS has more flexible standard device settings, but also has a powerful security system that creates problems for installing third-party monitoring. If you bought iPhone or iPad to your child, learn and configure first of all the standard means of its protection.
Let's look further at what the experts think are some popular phone spy apps https://phone-spy-app.com/ in 2019, and for whom they are suitable: that you can make your choice today. It is important to note immediately that it will be about applications that restrict the use of the mobile device by the child now, and do not help you cope with the situations in fact then.
mSpy
This is the best parental control apps & and most powerful choice at the moment, and it's the best for non-professionals to set and use. It has perfect filtering tools, ability to detect separate apps on devices and isolate them, and also very accurate location detecting. At the same time there is no possibility to block individual addressees of messages from the target phone and the possibility to set time limits for the use of the phone. The program costs $ 69,99 and if you need is delivered free for 7 days.
There's also special iOS version available for the same price, but it is less functional due to Apple's security policy. It helps solve the problem of location and content filtering, but does not allow interference with applications or contact lists.
Spyzie
This is a very powerful and accurate tool that is not inferior to the leader in terms of functionality. The main criticism here lies in the complexity of installation and subsequent configuration, where a person without good technical skills can easily get confused. The program costs: 49,99$.
If you are ready not to pay attention to the difficulties and take the time to understand it, everything is fine here for you. We are talking about viewing and blocking any applications, full customization of white and black subscriber lists, registration of the child's location and even such interesting moments as the "alarm button" for the child: he clicks on it via his device; then you immediately receive on your phone an alert with the current location.
Hoverwatch
Hoverwatch is a good and simple monitoring app, which is also preferably for inexperienced users. The program costs: $ 50 for 5 devices. Here you'll be able to literally juggle with web filters and temporary restrictions of the target device. Manage completely third-party applications and easily track the location. The program is not so large in the fineness and number of settings, as described above, and it also has difficulties in registering the history of locations and does not have tools for managing contacts and social networks' use.
Qustodio for Families Premium
There are fewer features in this program, its main advantage in multi platform mode: here it's not about one device for Android, in the ability to control several Android devices, iOS and PC. Advantages are also easy to configure, the ability to flexibly limit the operation of applications, detailed reports on the use of devices and calls.
The only serious disadvantage is the poorly developed content filtering system. Also, there is no definition of geo location, but the program is conceived primarily as a "home" one. The price depends on the number of paired devices. The minimum package is $ 55 for 5 devices.
Net Nanny
If you need a "home" system for one target device, this option is best.
The program very accurately filters the content, offers an intuitive interface for each person, offers a variety of options for setting temporary filters and includes several interesting related features such as intellectual censorship of content on websites (rather than full automatic blocking of pages with curses).
Logically, there is no location, and not all the time-limited functions are implemented (not for all applications). The program costs $ 60 per year.
Lock2Learn
This is an interesting free app to block some apps on Android phones. The main feature is to ask child for some study questions to unblock apps (English or maths). But this is not the full parental control app. You can monitor data or search for geo location using it.
My Mobile Watchdog
This app is very useful to monitor web browser history, but too problematical in context of app-management. Also it have no geo location detecting tools and it costs too much for not the best functionality at all (100$). It is the best for separate monitoring targets, but it isn't universal choose. App's creators need to refine their brainchild, relying on the experience of more attentive colleagues.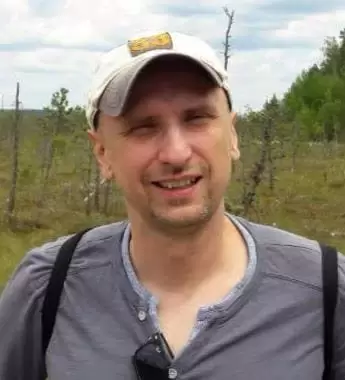 Petr is a serial tech entrepreneur and the CEO of Apro Software, a machine learning company. Whenever he's not blogging about technology for itechgyan.com or softwarebattle.com, Petr enjoys playing sports and going to the movies. He's also deeply interested about mediation, Buddhism and biohacking.