In this article, you are going to learn how to download and use Xender on your PC.  You can download Xender for PC using Bluestacks, Xender Web, or YouWave. 
 We'll also look at the features and advantages of using Xender for PC. 
Features of Xender
Xender is a great app that allows you to share files wirelessly from one device to another.  It is now possible to use Xender on your PC. You can send and receive files on your PC from nearby devices wirelessly  
Here are some of the most amazing features you will find on the Xender app: 
Xender for PC allows you to share any file type. This includes photos, music, videos, documents and even software programs.

 

The app is about 300 times faster than Bluetooth and more user-friendly than AirDrop

 

It transfers files wirelessly 

It has an impressive transfer speed (up to 40 Mbps)

 

There is no limit to the size of the file you can share 

 

You can use it on Windows, Mac, Android, and iOS phones or devices

 

It is a cross-platform app

 
Read on to find easy methods on how to download Xender for PC. 
System Requirements for Xender for PC
To use PC Xender, your PC must meet a certain set of requirements. Here are the requirements: 
To comfortably run Xender for PC, your PC must have HD standards 

 

An Android emulator that is required to download and install Xender app on your Windows PC will require your PC to meet the following specifications:

 
2GB RAM minimum

 

High Graphics Card 

 

Free storage space of 5-6GB

 
If your PC meets these requirements, you can use Xender for Windows.  Make sure you check the system requirements of your PC before downloading the app.  
Read on to find easy steps for Xender for PC download. 
How to
Download
Xender
for PC
Using Xender Web
In this method, you don't need a third-party application to transfer files between your PC and other devices.  With Xender Web, you will not experience any connectivity issues. Xender Web uses WiFi technology to transfer files, making the transfer process faster. 
But you will still need to download the Xender app to the iPhone, Android, or Windows Phone you intend to use.  This is the perfect method for anyone who doesn't wish to download extra software on their laptop. This is a completely browser-based method.  
Here are the steps you need to follow to use Xender Web :
Launch the file-sharing app on your phone or the device you wish to use 

 

Find the 

+

 sign on the application and tap it. You should find it at the bottom corner of the app

 

Click on the option  

Wi-Fi hotspot

 on your phone to turn it on

 

The app will take you to a page where you find an IP address. You will use this IP address in the browser of PC you wish to receive the files on. 

 

Connect your PC to the hotspot you have created with your phone 

 

Open your PC browser and enter the IP address mentioned above 

 

Once the PC detects the app, a dialogue box will pop up, prompting you to click 

Accept

  so that you can share files.

 
Using Bluestacks
This method involves downloading and installing an Android iOS emulator known as Bluestacks.  You can download Bluestacks online from this link. Here are the steps to follow to download and install Bluestacks and Xender: 
Click on the link above to access the Bluestacks page and download the software 

 

Once the download is complete, run the executable file to install Bluestacks 

 

Login into the software using your Google Login details 

 

Now use the search tool provided on the interface to search for Xender

 

After finding the appropriate software, click  

install

 

Wait for the application to install. 

 
Using YouWave
YouWave is another Android emulator, like Bluestacks. This software allows you to download and install Xender apps and other Android apps.  
However, unlike Bluestacks, YouWave has a virtual SD card, which means it consumes less memory from your PC. 
Use this link to download YouWave. 
Now follow these steps to download YouWave and Xender for PC: 
Download YouWave using the link provided above 

 

After downloading the executable file, run it to install YouWave on your computer

 

If prompted to purchase the software, choose the free trial option 

 

Once the installation is complete, open the software 

 

From the YouWave interface on your screen, open the browser app and search Google Play Store 

 

Use the search tool on the Google Play Store page to search for Xender

 

After finding the appropriate app, install it and you are good to go. 

 
FAQ
What Technology Does Xender Use?
Instead of mobile data, Xender app creates a Wi-Fi hotspot on a device that you can connect to others. This establishes a direct link between the various devices without using an internet connection.  
Because of the direct link, which employs Wi-Fi technology, the app can transfer files up to 50 times faster than Bluetooth. 
How Can I Recover Deleted Files From Xender?
Connect your Android smartphone 
Download and install Android Data Recovery on your PC. Launch the software and select the option  Recover. Now use a USB cable to connect your Android device to the PC. Make sure you have enabled USB debugging on your Android phone. 
Select file types to scan 
After a successful connection, Android Data Recovery will show all the file types it can support to retrieve. Select all the file types you would like to recover and click  Next . 
Scan your Android device to find lost data 
The tool has two scanning modes: scan for deleted files and scan for all files. Read the description below each option and choose one that suits your requirements.  
Click  Next  to start the analyzing and scanning process. You may have to wait a few minutes for the tool to recover deleted data. 
Preview the deleted items on your Android phone
After scanning, preview all the recovered files one after the other. Check items you wish to back and click the Recover button to save them on your PC. 
How Do I Transfer Files From My Computer to My Phone
Using Xender?
Download the Xender app on your phone 

 

Click on the profile picture on the top left side of your screen 

 

Now click on  

Connect PC

 

Go to your browser and open  

http://web.xender.com/

 

Connect using the scanner on the Xender app to scan the bar code 

 

After a successful connection, click on the folder icon located on the menu bar

 

Now click on the  

Upload file 

 button to start transferring files from PC to your phone .

 
Conclusion
I hope you were able to download and install Xender on your PC with the help of this simple guide. If you have any queries, don't hesitate to reach out to us.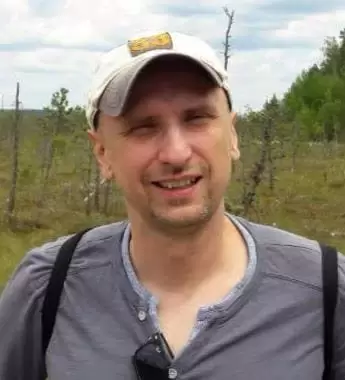 Petr is a serial tech entrepreneur and the CEO of Apro Software, a machine learning company. Whenever he's not blogging about technology for itechgyan.com or softwarebattle.com, Petr enjoys playing sports and going to the movies. He's also deeply interested about mediation, Buddhism and biohacking.