Have you ever wondered what it would be like to play your favorite Android games on your desktop?
Well, now you can, and all you need is Nox Player App, one of the best Android emulators, completely free to use.
How to Download Nox Player App:
Download Nox Player onto your Mac or PC from the linked page.
Locate the download on your desktop and double-click to start the installation
Agree to the terms and conditions and click on the Install button
Choose between the online installation (takes a couple of minutes) or offline (takes at least 15 minutes)
Wait for the installation to finish, and Nox Player is ready to use
How to Use Nox Player
Open Nox Player on your desktop and let it set up – this may take a few minutes
On the Nox home screen are some app icons, one of which is the Google Play Store – click on this icon
Either use your existing Google account to sign in or set a new one up
Follow the directions on the screen to finish setting up or click through to start using Nox Player
When you have finished, you will see some options on the right of the home screen, including options to transfer files and download APKs, among other things
Nox Player Features
Fast and Smooth – Nox places speed as one of their priorities as well as smoothness. Some of the performance settings are customizable too, so you can choose how many CPUs and how much RAM to allocate to the Nox Player
Controller Compatibility – offers support for external controllers, which you don't get when you use the Play Store on your Android device
Emulates Your Android Device – including your phone number, IMEI number, model, and other device-specific features
Root Access – Nox is rooted out of the box with SuperUser, so you instantly have full access to all your desktop files
Frequently Asked Questions
We get asked questions about Nox Player every day, so we decided to give you the answers to the most commonly asked ones:
What is Nox Player?
It is an easy-to-use Android emulator that lets you play Android games on your desktop. You get to use all your PC or Mac resources, including RAM, processors, screen, etc., to get a much better app experience.
Is Nox Player Safe?
Yes. It passed tests on all the biggest antivirus and antimalware platforms and has been deemed 100% safe to use.
Is It Free?
Yes, Nox Player is free to download and use, but if you want to play paid or premium Android games through it, you will need to purchase them.
How Do Nox Player and BlueStacks Compare?
Both are quite similar and are good emulators, but Nox Player has the edge:
BlueStacks is by far the largest emulator, but it has been slowed down by a recent update. Nox, on the other hand, is fast and an excellent choice for game playing with top performance.
Nox Player is much easier to root than BlueStacks
BlueStacks did score very highly on many benchmark tests, but it isn't as light as Nox; the latter uses far fewer system resources, resulting in much better and more stable performance. If compatibility is an issue, you might find that Nox Player is the best option.
How Do I Add a Game Controller to Nox Player?
Using the correct cable, plug your controller into your computer.
Once the connection is successful, you will see the controller icon on the Nox Player screen (at the top)
Tap on the icon to access Settings
Make the changes you require and save them.
You can now use your game controller.
I Get An Error 1020/1008 – Virtual Machine Failed to Start Message
Reboot your computer
Close your firewall and antivirus down
Right-click the Nox Player icon
Choose Open File Location from the menu.
Click Nox, and the Nox File folder appears.
Click on the folder called noxvm
Right-click on NOXVM file and click on Run As Administrator
You should find the error has now disappeared.
And Error 1005 – Outdated Graphics Card?
Launch Multiplayer
Click Rendering Mode
Set it as OpenGL or DX and Reboot Nox Player
Try again – if the error persists, try updating your graphics card drivers
If it still persists, you need a new graphics card as yours is not compatible with Nox
And How Do I Resolve Error 1006 – Nox Needs to Reboot?
This error appears when your version of the Nox Player is not up to date. The easiest way to resolve it is to download the latest version from the official Nox website. If you are using the latest version and the error still appears, change your rendering mode by following the guide above, and the issues should be fixed.
Nox Player is by far the best Android emulator to use and offers a great Android experience on your desktop – try it today and see exactly what it can do for you.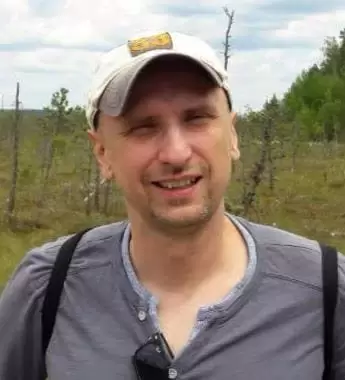 Petr is a serial tech entrepreneur and the CEO of Apro Software, a machine learning company. Whenever he's not blogging about technology for itechgyan.com or softwarebattle.com, Petr enjoys playing sports and going to the movies. He's also deeply interested in mediation, Buddhism and biohacking.