Podcast Addict is popular choice for those that want to listen to and manage podcasts on mobile devices. Although mainly used on mobile devices, its features work well when used on PC.
Getting Podcasts Addict on your PC is really easy. You just need to follow a few simple steps.
Here, we'll help you download Podcast Addict on your computer.
Podcast Addict: All Of Your Favorite Podcasts In One Place
Podcast Addict is the most downloaded podcast player on Android.
It offers a full suite of features that makes listening to podcasts easy.
And you can get all of the basic features for free.
It's one of the best apps for customized podcast listening.
You can control playback speed, boost voice volume, and skip silences for smoother listening. In addition to podcasts, you can also manage your audio books and tune into live radio.
Podcast Addict also lets you live stream and use Youtube and Twitch. You can also make playlists of your favorite podcast episodes.
This makes it easy to sort your podcasts by theme or category.
How To Use Podcast Addict For PC
With its slate of excellent features, Podcast Addict is a great choice for managing podcasts on PC. The only problem is that the app is designed to be run on mobile devices.
Luckily, there's an easy way to get Podcasts Addict for computers.
You just need to use an app called an emulator.
An emulator will allow you to run just about any Android app on your PC. And almost all of them are free.
How do they do this? They recreate the Android operating system on your PC.
That means you'll have a virtual mobile Android running on your computer.
Here, we'll show you how you can use two of the most popular emulators to download Podcast Addict for PC.
Bluestacks: Smooth Podcast Listening On Your PC
Bluestacks is the most popular emulator for running Android apps on PC. It's mainly used by gamers, but can run any app you can find on the Play store.
One of the best features of Bluestacks is that you can create custom keyboard layouts. When using Podcast Addict, that means you'll be able to easily control audio playback.
What's the downside to Bluestacks? It does feature ads. This may annoy some users, and it can also lead to some slowdown.
Bluestacks is available for free download online
How To USe Bluestacks To Run Podcast Addict For PC
Download Bluestacks for free online
Follow installation instructions
Sign into your Google account
Search for Podcast Addict in the Play store
Download and install Podcast Addict
KoPlayer: High Performance Emulation To Run Podcast Addict
KoPlayer is newer than Bluestacks. It's designed to run games with full graphics support on PC.
It's also a great choice for those looking to run apps such as Podcast Addict. Like Bluestacks, you can customize your keyboard layout and create shortcuts. This makes it easy to adjust audio playback.
One of the benefits of KoPlayer is that it has fewer ads than Bluestacks. This may make your experience less distracting. And it may make performance even smoother.
You can find KoPlayer for free online.
Running Podcast Addict On Your PC With KoPlayer
Download KoPlayer online
Follow installation prompt
You'll need to sign into your Google account
Use the Play store to find Podcast Addict
Install and run the app
Podcast Addict For PC Review
Podcast Addict is one of the most popular mobile apps out there for listening to podcasts. But how does it compare to other apps?
Here, we'll review some of the app's main features and see how Podcast Addicts runs on PC.
Customized Audio Playback
One of Podcast Addict's best features is that you can easily customize audio playback. This allows you to change the speed of the audio, as well as trim silences and boost voices.
Another great feature is that you can customize the playback settings by podcast, and save these settings. The next time you play the podcast, you'll have your custom audio ready to go.
This feature isn't available on a lot of other leading podcasts apps, so it helps Podcast Addict stand out from the crowd.
Video Podcasts Playback
Podcast Addict also allows you to play video podcasts. This is an excellent added feature, and it really stands out when you're using Podcast Addict on your PC full screen.
Play MP3 Files
Podcasts Addict also works as a full-featured audio player for mp3 files. This functionality works well, and it's easy to sync your library of files to the app.
Create Playlists
You can also easily make playlists with different podcast episodes. The playlists are easy to create and edit.
The playlist navigation, however, can be a bit clunky, especially if you create a lot of them.
Easy Search
How does the search function within Podcast Addict perform? It does well, for the most part. Finding a podcast is easy, and you won't have to worry about misspelling a word or two. The search will still find what you're looking for.
The main issue with the search is that it can be hard to search for specific episodes. If you want to listen to an episode, it can take a while to find the one you're looking for.
Customized Recommendation
Most podcast apps feature customized recommendations. But not many do it quite as well as Podcast Addict. The recommendations really do feel targeted to your interests.
This makes Podcast Addicts one of the best apps for discovering new podcasts.
Full-Featured Podcast App
Podcast Addict is one of the best choices for those who want a full-featured podcast app on their PC. It has easy to use controls and all the features you'd expect.
And with just a few simple steps, you can have it up and running on your PC.
Podcast Addict: Play All Of Your Podcasts On PC
Podcast Addict is a great way of getting all of you podcasts on your PC. Follow the simple instructions described here to get the app up and running on your laptop or desktop.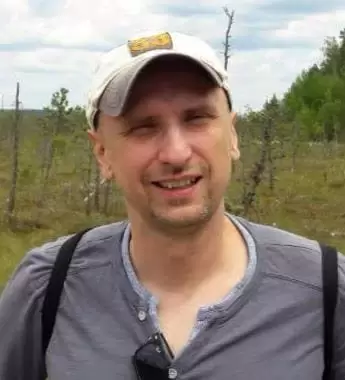 Petr is a serial tech entrepreneur and the CEO of Apro Software, a machine learning company. Whenever he's not blogging about technology for itechgyan.com or softwarebattle.com, Petr enjoys playing sports and going to the movies. He's also deeply interested about mediation, Buddhism and biohacking.