VivaVideo is one of the best video editing apps out there, offering intuitive and easy to use editing tools because of its simplicity and user-friendly design, many users wonder if it can be used on PC.
Although originally designed for mobile devices, running VivaVideo on a computer is easy, requiring just a few simple steps.
Here, we'll show you all you need to know to get VivaVideo up and running on your laptop or desktop.
VivaVideo: Pro Videos Without The Effort
VivaVideo is one of the most popular apps for on the go video editing. Its simple layout and a wide range of features make it a great choice if you want to add a professional touch to your videos, but don't have any video editing experience.
One of the main features of the app is the preset themes and special effects. These allow you to add professional touches to videos without needing any editing experience.
The app allows you to speed up or slow down a video. You can also trim and merge video easily. It also has audio clip integration, so you can layer voice or music into your clips or movies.
And you can download the app for free, making it a great choice if you need simple and effective video editing.
How To Run VivaVideo On Your PC
Editing videos on your phone is convenient. But video editing is even better when you can take advantage of a larger PC screen. This makes VivaVideo a great app to run on a PC.
The only problem? VivaVideo is built to run on mobile operating systems. Fortunately, there's a quick solution for those looking to run the app on their PC. It's an app called an emulator.
Emulators allow you to run Android apps on laptops or desktops. That means you'll be able to use VivaVideo directly on your computer.
Read further about two of our favorite emulators for running VivaVideo on PC.
Bluestacks: Great Graphics For VivaVideo On Windows
Bluestacks is the most popular Andfotherroid emulator out there. It's built from the ground up to run powerful games. This graphics power makes it a great choice for a video intensive app like VivaVideo.
You'll be able to view all of your videos in high resolution on a large screen as you make edits. And you can create custom shortcuts that make video editing even easier.
Although a great option, it does have ads. Some users report that this can slow down performance. Other than this, however, Bluestacks is an excellent all-around emulator.
Bluestacks is available for free download.
Getting Started With Bluestacks And Running VivaVideo
Download Bluestacks
Install the app
Once installed, open the Play store
Search for and download VivaVideo
Once downloaded, install and open the app
Memu App Player: Easy To Use Interface For Running VivaVideo For PC
Memu is another one of the leading emulators, giving you just as much performance as what you'll get with Bluestacks.
Memu has a lot of built-in functionality. You can create custom keyboard options, just like in Bluestacks. And it also offers full screen, high-resolution images.
The one main downside of the app is that it's built on an older version of Android. This means you may have some issues running newer apps. However, it has fewer ads than Bluestacks.
You can download the app for free online.
How To Install Memu And Run VivaVideo
Download Memu
Install the app
Once Memu has been installed, open the Play store
Search for VivaVideo
Run VivaVideo
VivaVideo Features Review
VivaVideo is designed to be straightforward and intuitive. But there are still a lot of cool features for users to discover.
Here, we'll review some of the most important features in the VivaVideo app. This will help you make the most of the app.
Preset Themes
One of the main features of the app is the ability to use preset themes to make your videos more interesting.
There's a wide variety of themes, so you should be able to find one that fits your content. And all of the themes integrate with your video smoothly, so there is no slow down.
Video Trimming
VivaVideo is also an excellent app for quick video trimming and merging. You can easily cut frames that you don't want, as well as shuffle the order around.
The trimming in VivaVideo isn't as full-featured as what you get in some other video editing apps. But it makes up for this by being extremely user-friendly.  Even someone with no video editing experience will be able to use this app to clean up their video clips.
Adjust The Speed Of Your Clip
VivaVideo also makes it easy to speed up or slow down any video you have. This feature is simple, but it's easy to use. You can also reverse the clips, if you want to play it backward.
Add Stickers
VivaVideo also allows you to add a wide variety of stickers to any image or video. This feature is a nice touch, although more serious editors may not use it much.
But it adds Snapchat like functionality, so you can make funny and cute videos easily.
Set Your Videos To Music
VivaVideo also makes it easy to add music to your videos. You can sync the timing as well, the music will play when you want it to.
The recording functionality, however, is minimal. This means you won' be able to record audio directly and add it to the video as it plays, as you can in some other video editing apps.
Excellent Video Editing For Clips
VivaVideo is a great app for anyone that needs to make quick edits to a video. You probably won't want to edit a 2-hour movie on it, but it's an excellent choice for shorter clips. Its range of features, from trimming to audio layering, are all super simple and intuitive.
Simple Video Editing On PC With VivaVideo
VivaVideo is one of the best video editors out there for quick and easy editing. And all of its features are even better when used on a PC with a large screen.
Follow the process shown above and you'll have VivaVideo installed on any laptop or desktop.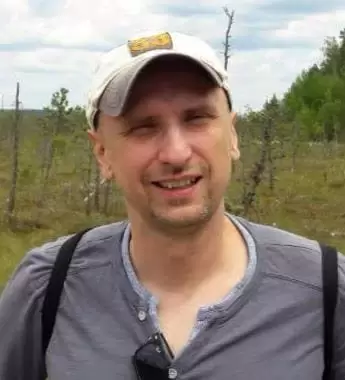 Petr is a serial tech entrepreneur and the CEO of Apro Software, a machine learning company. Whenever he's not blogging about technology for itechgyan.com or softwarebattle.com, Petr enjoys playing sports and going to the movies. He's also deeply interested about mediation, Buddhism and biohacking.