Psiphon is one of the most popular anti-censorship tools out there. It allows you to access any website, even if a government blocks it.
It also protects your internet connection so that you are kept anonymous.
This means that your web traffic is kept private, and cannot be seen by your internet service provider or governments.
Psiphon is also available for Windows 7, 8, and 10, making it easy to download for your PC.
Downloading Psiphon For PC
Luckily, Psiphon is available for direct download on PC, making it easy to run on any laptop or desktop. Lets find out how.
You can get Psiphon for PC from the Psiphon website.
In this article, we'll show you how to download Psiphon for PC, as well as show you how to use some of its main features. Read on.
How To Play The Psiphon Client For PC
To run Psiphon for PC, you'll need to download the Psiphon client. Go to the Psiphon website and go to the Windows download page. Click on the download and run the file once it's done downloading.
Windows Verifies That Your Copy Of Psiphon Is Authentic
There are different versions of Psiphon available for PC, some of which are not authentic.
When you run Psiphon, Windows will automatically check the certificate to make sure that it is genuine.
If you want to check manually, go to the "Properties" tab in Psiphon. Click on "Digital Signatures" and then on "View Certificates." Then, click on the "Details" tab and you will be shown the thumbprint for the certificate. You can check that this thumbprint is authentic by going to the Psiphon website.
Email Psiphon If Your Country Blocks The Service
Some of the countries that have firewalls block Psiphon downloads. This is an attempt to prevent people from getting around their firewall. However, that doesn't mean you won't be able to download Psiphon.
If your country blocks Psiphon, you can email them directly and ask for a download link. Simply visit the Psiphon website and go to the contact page. Ask for a download link for Psiphon for PC. They will send you a secure link with an authentic version of Psiphon for PC.
How To Set Up Psiphon For PC
Once you have Psiphon up and running for PC, it's easy to access just about any websites.
Here, we'll highlight some of the main features of Psiphon for PC, and how it performs when you run it on Windows.
Running Psiphon For PC
Once you've downloaded Psiphon for PC, it's easy to get up and running. All you have to do is open the app on your desktop or laptop, and your internet connection is passed through the Psiphon servers.
Protect Your Web Traffic With VPN Mode
Psiphon allows you to anonymously browse the web through a VPN server. When you turn on VPN mode, all of your web traffic passes through the Psiphon servers.
When you are in VPN mode, your internet service provider will not be able to see your web history, giving you protection and anonymity when you're on the internet.
Tunnel International Web Traffic
Psiphon also gives you the option of tunneling international websites through the proxy servers, while letting domestic sites go to your regular IP address. To do this, all you have to do is turn on SSH mode from the control panel.
This feature is great for those who are unable to access certain international websites but aren't worried about protecting themselves while browsing domestic sites.
Choose Your Server
Psiphon allows you to choose a server from more than 20 different countries. This makes it a great way of accessing content that is locked by location.
There are also no waiting periods to get on the server, you should be able to connect quickly. You can also easily switch between regions if you want your web traffic to run through another country.
Disable Automatic Timeouts
Some VPN servers will have automatic timeouts in case you have a slow connection. This can leave you vulnerable, as your connections won't be protected.
Psiphon for PC allows you to disable automatic timeouts so that the client won't drop your web traffic if the connection slows down. This keeps you anonymous while you're connected to the internet.
Open Source Web Protection
One of the benefits of using Psiphon for PC is that it is open source. This means that you can protect your internet connection without having to pay for anything.
You also don't have to register to use the service, meaning that once you download Psiphon, all you have to do is run it and your connection will be protected.
Data On Your Connection
Psiphon also allows you to see data on your connection. You'll be able to see the time of connection, speed, as well as the server that you are connected to.
Upgrade Speed With Pro Plan
The basic version of Psiphon for PC gives you fast enough speed that you'll be able to browse the web and stream video without any slowdown.
The free version also features ads. These ads shouldn't slow you down much, but may potentially make your connection less private. They may also irritate some users, although you can minimize the window to hide them.
If you need a faster connection or want to get rid of ads, you can consider upgrading to the pro plan. This will remove any speed bottleneck so your connection will be as fast as your it can be.
Psiphon: Censorship Circumvention For PC
Psiphon is one of the most effective tools for getting around web censorship. It allows you to connect to any site, even those blocked by governments. And it's available for free download so you won't have to pay to keep your connection private.
Psiphon is available for a wide number of different platforms. Downloading Psiphon for Windows 7, 8, and 10 takes just a few minutes.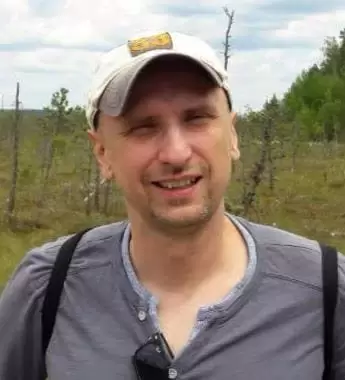 Petr is a serial tech entrepreneur and the CEO of Apro Software, a machine learning company. Whenever he's not blogging about technology for itechgyan.com or softwarebattle.com, Petr enjoys playing sports and going to the movies. He's also deeply interested about mediation, Buddhism and biohacking.