The advent of technology has provided better avenues to bring trading into your living room together with creating an app for online trading. An investor can now use an electronic trading platform to buy and sell financial products.
This is done over a network with the invisible assistance of an intermediary. All members of the platform are free to trade directly with each other. Let's find out more about the uses of an online trading platform. 
Financial Products Traded on an Online Trading Platform
These platforms have done away with traditional modes like telephonic trading, open outcry, or floor trading. Now the below products can be bought and sold on these trading software packages:
Commodities

Currencies

Stocks

Shares

Bonds

Derivatives.
Some of these platforms facilitate access to financial markets. For example, those markets which were earlier available only to establishments engaged in trading.
Legal Entities That Act as Middlemen in Online Trading
Despite the geographical location of its members, the intermediary facilitates online trading by users. Above all, these arbitrators include:
Stock exchanges

Investment banks

Stockbrokers

Market makers

Merchant bankers. 
Solutions Available on an Electronic Trading Platform
They provide much useful and current information. For instance, these tools can be used by a trader to make intelligent decisions. A great service is the live-streaming of market prices. It helps a user in short selling. Moreover, there is another great product is education videos.
Other tools include:
Newsfeeds

Charting packages

Account management programs.
Is There a Mobile-Friendly Option for Online Trading?
Electronic trading platforms have advanced technologies that make trade specific strategies automatically if the user wishes so.
These strategies are based on high-frequency trading and technical analysis. They can be accessed from all smartphones that support common Operating Systems like:
Android

Windows

iOS.
Who Can Trade Using an Electronic Trading Platform?
It is very easy to use a good mobile application to enter financial markets. The first thing a person needs to have to engage in any activity is knowledge about the segment. This holds true in the case of an app for online trading too.
Before investing in financial products, you should undertake some actions. Firstly, make use of suitable tools and techniques available online to learn the nuances of electronic trading. Additionally, there are many excellent programs and educational materials.
They are available to learn the basics and move up to advanced techniques. 
4 Steps to Learn Online Trading
Your journey to the financial world through your smartphone begins through the below well-chartered milestones:
Choose your intermediary carefully. Visit their website and understand all the services they offer. Run various applications at chosen intervals to get first-hand information on speed.

Create a demo account and engage in mock buying and selling. Do as many transactions as possible and track them.

Spend time on research using the tools provided on your chosen platform.

Create a plan for daily online trading and extend it to the week and month ahead.
Great Tips from Successful Mobile Traders
Fundamental and Technical indicators: an online trading platform provides many excellent tools for technical analysis. Spend time to learn their applications and keep track of the information.
Key Patterns:

a challenge that many 'students of online trading' face is not paying attention to patterns. Therefore, you should learn to identify patterns by learning to read stock charts. A reasonably good plan of action based on shorting supernovas and dip buying is a good skill.
It Is Nothing But Technology
Choosing an online trading platform from the right intermediary is the key to a successful career in investing in the financial markets.
People without any knowledge of design are using relevant apps to create awesome graphics or videos. In other words, it is the same with the financial segment.
In conclusion, tools and techniques from an experienced and trustworthy player in the finance market hold the key to a successful learning experience using your mobile.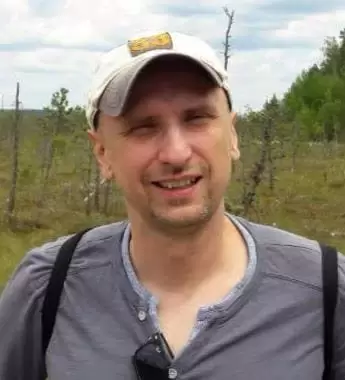 Petr is a serial tech entrepreneur and the CEO of Apro Software, a machine learning company. Whenever he's not blogging about technology for itechgyan.com or softwarebattle.com, Petr enjoys playing sports and going to the movies. He's also deeply interested in mediation, Buddhism and biohacking.