Have you tried to use Panda Helper only to find it won't work or you might find a TweakDoor App is an option?
TweakDoor App is an excellent alternative, offering much the same content as Panda Helper, free to use, and no jailbreak needed. Read on for all the details.
How to Install a TweakDoor App
Its pretty simple to install TweakDoor App on your device; launch the Safari browser, go to the TweakDoor download page – that will install the app store on your iPhone or iPad:
How to Use a TweakDoor App
Tap the TweakDoor icon on your homepage to open the store
You may see an untrusted developer error message – open Settings>General, go to Profiles, tap the TweakDoor profile and trust it
On the TweakDoor home screen, tap on Go to TweakDoor Apps
Browse the apps and games or use the search bar to find something
Tap Get next to the app or game you want and follow the directions on the screen to install it
What is a TweakDoor App?
TweakDoor App is an unofficial app installer that provides easy access to third-party apps and games. These are all the apps that Apple refused to allow in the official app store, partly because of geo-restrictions and partly because of policy restrictions.
With TweakDoor, you now have those apps and games at your fingertips, and you can find lots of other content too – screen recorders, streaming apps, game emulators, and much more.
TweakDoor App Features:
TweakDoor app offers users all these features:
Free to use
User-friendly app installer
Thousands of games, apps, emulators, screen recorders, and more
Updated regularly
The content is all updated too
Doesn't take up all your device resources
No need to jailbreak
Legal and safe
Your Apple ID is not needed
Uses the Apple Privacy standards on all official apps and games
How to Delete TweakDoor
Deleting TweakDoor from your device is simple to do, and there are two ways to do it:
Method 1: Deleting the Profile
Open your Settings and go to General > Profiles
Find and tap the TweakDoor profile
Tap on Delete App
Close Settings – TweakDoor is removed
Method 2: Deleting the App Icon
Long-press on the TweakDoor app icon
When it wiggles, tap the x in the corner of the icon
A confirmation message appears, tap on Delete
TweakDoor is removed
Frequently Asked Questions
Here you can find all you need to know about TweakDoor:
Is TweakDoor App Safe?
Yes, TweakDoor is 100% safe to use. First, there's no need to jailbreak, so you aren't compromising the security on your device.
Second, SSL encryption ensures your safety when you download anything, and third, we ran comprehensive tests on the app store and can confirm it is clean and free of any viruses, malware, or exploits.
What Devices Does TweakDoor Work on?
TweakDoor is compatible with all iOS devices on iOS 10 to iOS 13.
How Do I Fix the White Screen?
The easiest way to fix this is simply to remove TweakDoor from your device and start again.
How Do I Fix the Untrusted Developer Error?
TweakDoor is an unofficial app, and, as such, Apple doesn't allow them to run. You can trust the developer, so the app runs:
There is a developer name on the error message – remember this name.
Close the error and open Settings
Go into General and then Profiles.
Find the developer's name and tap it.
Tap Trust
Now you should be able to use TweakDoor with no errors.
There Is No Install Option
Are you already running a version of TweakDoor? If you are, it will cause conflict with the new version. Delete all instances of TweakDoor from your device and reinstall it again
Why Should I Use TweakDoor?
Simply because it offers everything the official app store doesn't. It offers unofficial apps, games, emulators, and more, all legal and safe to use and all free to download.
What's the Difference Between TweakDoor and Panda Helper?
There is no difference. Both apps offer the same content, and the developers have gotten together to ensure that you can use at least one of them on your device.
Can I Install it on my Android Device?
No. Right now, TweakDoor is only an iOS installer so, if you see websites claiming to contain the APK link, steer clear – they are scam websites. The developers are currently working on building an APK version for Android users, and we expect it to be launched in the near future.
How Do I Find Apps and Games?
Simply open the installer and choose a category or just browse all the apps and games on offer. A couple of taps will have the app installed on your device.
Give TweakDoor a try today. It's the best place to install the best third-party apps, games, emulators, and more, and it is free to use.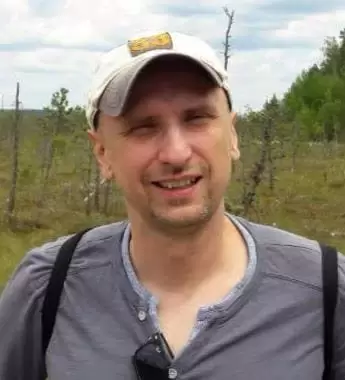 Petr is a serial tech entrepreneur and the CEO of Apro Software, a machine learning company. Whenever he's not blogging about technology for itechgyan.com or softwarebattle.com, Petr enjoys playing sports and going to the movies. He's also deeply interested in mediation, Buddhism and biohacking.