For many jailbreakers, AppCake is a familiar name, a jailbreak tweak that allowed us to install unsigned IPA files easily onto our iOS devices.
Now anyone can use it for the same purpose as a recent update has made the tweak available without needing to jailbreak first.
What Is AppCake?
This is a free iOS platform that helps you install IPA files onto your device. It is similar to Cydia Impactor, but with one major difference. Where Cydia Impactor requires you to download the IPA file from an external source, AppCake is more like an appstore.
It is full of unsigned files ready to install. Developed by iPhoneCake and released in 2008, iPASTORE brings this app to us and gives us access to thousands of free apps and games.
It is fully compatible with any device running iOS 9 through iOS 13. And, as well as being an app store of sorts, AppCake also allows you to install external unsigned IPA files too.
How to Install the App
As mentioned, you no longer need to jailbreak to install AppCake, although you can still do this if you want to. It has been fully updated to support iOS 13, and all unsigned apps are signed with an enterprise certificate – be aware that these can be revoked by Apple.
Using the Safari browser on your device, install

AppCake

from the official source

A popup message will ask you for permission to install; tap on Install

When you see the app icon on your home screen, the installation is finished

Before you use the app, open your Settings app

Tap on General > Profiles and find the AppCake certificate

Tap it and tap Trust

Now you can use AppCake.
How to Sign External IPA Files with AppCake 
Using Safari, download the IPA for the app you want

Send the file over to the app

Launch AppCake and go to Downloads

Tap the app to sign and install it.
Is It Just for Jailbroken Devices?
No. At one time, you had to be using a jailbreak on your device to use AppCake to install modified apps for free, as well as a few tweaks, such as Unc0ver jailbreak, Popcorn Time, Electra jailbreak, MediaBox HD and many more.
The developers have updated their app so you can use it without a jailbreak and have even sorted all the content into useful categories so you can easily find what you want to download.
What Features Does AppCake Offer?
As well as a choice of thousands of unofficial apps and tweaks for free, AppCake also offers a handy File Manager. Here, you can keep a check on any app you download, monitoring its progress, and manage all your downloaded files.
You also get a built-in web server that lets you access your AppCake files from any browser. This is a useful feature as it means you can upload and download IPA files between your iOS device and your desktop computer or laptop.
Aside from these, the other features on offer include a built-in search facility to help you find a specific app or game. If you go into the AppCake Settings, you can also set an option whereby apps are automatically installed after they have been downloaded. This eliminates the need for you to do it manually and the options to fix iOS 12 and iOS 13 app crashes.
How Safe is AppCake?
The app is completely safe to use. They monitor and update it regularly, but there is also no requirement to jailbreak to use it. This means your device is not open to threat and you don't need your Apple ID either.
AppCake does not contain any malware, adware, spyware, or viruses. You can easily install it without any adverse effect on your device or your data.
Try AppCake today and see what it can offer you. Free to download, no need to jailbreak, you don't have a thing to lose by trying it.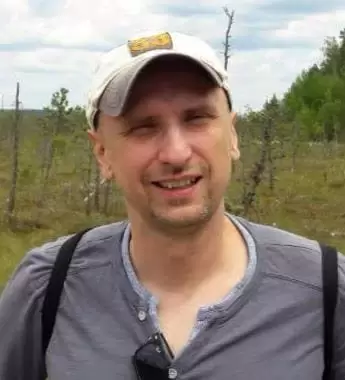 Petr is a serial tech entrepreneur and the CEO of Apro Software, a machine learning company. Whenever he's not blogging about technology for itechgyan.com or softwarebattle.com, Petr enjoys playing sports and going to the movies. He's also deeply interested in mediation, Buddhism and biohacking.