With jailbreaks no longer freely available, iOS users have been looking for a new way to install unofficial apps on their devices.
There are several alternatives to Cydia already available, and now we have a new one – TopStore.
What Is TopStore?
TopStore is an unofficial app installer offering third-party content. It offers more than 2,000 apps and games, mostly modified with cool new features, along with a series of game emulators, streaming apps, and much more besides, all for free download.
TopStore Features
The developers have helpfully put all their content into four categories, making it much easier for you to find what you want:
App Store Apps –

official iOS apps and games

Exclusive Apps –

unofficial content, including tweaks, emulators, screen recorders, and more

Tweaked Apps –

stock apps with cool new features

Modified Games – iOS games, unlocked and all in-app features for free
TopStore is fully compatible with all iOS devices on iOS 8 to 13, and you don't need to jailbreak to use it. Everything is free, and the app store is updated regularly with new apps and games.
How to Download the App on IOS 13
You will never find TopStore in the iOS app store; not only is it an unofficial app, but it is also an app store providing competition to Apple. However,  you can download TopStore directly to your iPhone or iPad, just by following these simple steps:
Using Safari browser on your iPhone or iPad, go to the

official TopStore

download page

Tap on one of the configuration profile buttons

A popup window will appear; tap on Allow

Go to your home screen; when you see the TopStore app icon, the app store has downloaded and is nearly ready to use.
How to Fix the Untrusted Developer Error
When you tap the app icon, the first thing you will see is an Untrusted Developer error. This is Apple telling you that the app developer is unknown, and the app cannot be used. You can fix this:
Before you cancel the

error message

, write down the name of the developer from it

Now open Settings and go to General

Go into Profiles & Device Management and find the developer name

Tap it and tap on Trust

Now you can use TopStore app
How to Use TopStore:
TopStore is dead simple to use and has one of the most user-friendly app interfaces:
Tap the app icon to open TopStore

Choose one of the categories

Have a look through and find an app or a game; if you have a specific one in mind, type the name into the search box

Tap on your app or game and tap on Install on the app page

Follow the directions on the screen to install your app or game

When you see the new app icon, it is installed
You may come up against the Untrusted Developer error with some of the apps and games you download – just follow the steps above to clear it.
Common TopStore Errors
TopStore is one of our most stable installers, but we do still hear of a couple of simple errors. We looked into these and found that they are simple to fix:
Blank or White Screed
This is an irritation but is not a serious error:
Open Settings>Safari

Tap on Clear Website Data

Close Settings, the screen should be clear now
TopStore Keeps Crashing
This is also not a serious issue, but it does mean, unless you do something about it, that you have to keep reinstalling TopStore and any of the apps and games you already installed. TopStore is not an official app, and neither are most of the apps and games in it.
Because of that, Apple will revoke the app certificate with a week of you installing it. While the developers do try to replace the certificate, they can't always do it before Apple revokes it.
The first thing to do is wait; the developers will replace the certificate, and the app will work again. If it doesn't, delete it and start again. To stop TopStore from crashing in the first place, install an anti-revoke app – there are two to choose from, and both protect the certificate.
Deleting TopStore
You might decide you don't want TopStore on your device, or you may need to delete it to clear an error. Either way, it is easy to do:
Open Settings>General

Tap Profiles & Device Management

Find and tap on TopStore in the profiles list

Tap Delete Profile and confirm your intention in the popup window

Close Settings, TopStore is removed.
There is no doubt that TopStore is a popular app installer. While it started out as an alternative to Cydia, it is now being used as an alternative to the official app store. Download it today and change how you download your apps and games.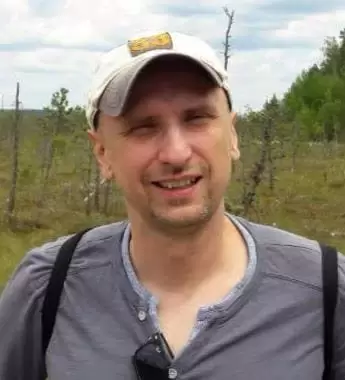 Petr is a serial tech entrepreneur and the CEO of Apro Software, a machine learning company. Whenever he's not blogging about technology for itechgyan.com or softwarebattle.com, Petr enjoys playing sports and going to the movies. He's also deeply interested in mediation, Buddhism and biohacking.