Microsoft releases updates for its Windows 10 OS regularly in an effort to enhance performance and stability. You probably know that Windows 10 updates usually have one or several issues. 
The tech-giant re-released one of its old patch named KB4023057, which is causing installation issues. In this post, you are going to learn everything you need to know about this update and how to solve the update issue.
What Is Update KB4023057 Meant for?
Microsoft regularly releases update KB4023057, named 'Update to Windows 10, versions 1507, 1511, 1607, 1703, 1709 and 1803 for update reliability'. The update is available for Windows 10 from version 1507 to 1803, except for the current version of 1809. 
According to Microsoft, this update will improve the reliability of the Windows Update service. 
This update includes reliability improvements to Windows Update Service components in Windows 10, versions 1507, 1511, 1607, 1703, 1709, and 1803. It may also take steps to free up disk space on your device if you do not have enough disk space to install Windows updates.
This update includes files and resources that address issues that affect the update processes in Windows 10 that may prevent important Windows updates from being installed. These improvements help make sure that updates are installed seamlessly on your device. They also help improve the reliability and security of devices that are running Windows 10.
Microsoft released the same message for both the September and December 2018 releases. As such, many users have been left wondering what exactly has been improved in the new release.
Update KB4023057 Failed to Install
Other than offering improvements to Windows Update reliability, the KB4023057 update also promises to free up disk.  It compresses files in the system directory and creates more space for future Windows Updates.
Unexpectedly, the new update which has a release date of 2018-11, was already installed on most Windows 10 PCs. So, when the download completes, you will see the Error 0x80070643 error as a result of update KB4023057 failing to install.
The update will also inform you that a newer version of the update patch is already installed in the system.
How to Fix KB4023057 Update Issue
One thing to keep in mind is that only a small percentage of Windows 10 users have encountered this update issue. With all said, if you are one of the affected users, you can try to uninstall the current KB4023057 patch and download the new patch.
Here are the steps you need to follow:
Click on

the Start menu button

, go to Windows System>Control Panel>Programs

Locate

KB4023057

, which should be listed as a program

Right-click on it and select

Uninstall 

Now, go back to Windows Update and click on the button there to check for new updates

The update will install the 2018-11 version
This should solve the KB4023057 update issue.
FAQ 
What Is KB4023057?
KB4023057 is an update for the various versions of Windows 10.
Can I Delete KB4023057?
You can actually uninstall kb4023057 from your PC by going to the control panel and then using the Add/Remove program feature. Simply locate the kb4023057 program, click on it and do the following for the respective versions of Windows:
Windows Vista/7/8 – Select Uninstall 
Windows XP – Click on the Remove or Change/Remove tab. 
What Is the Windows 10 Latest Update?
The latest version of Windows 10 was in November 2019. The update, version 1909, has only a few new features, which makes it more a service pack of old rather than a feature update. 
Microsoft releases new updates every six months. These updates take time to reach your computer because Microsoft and Computer manufacturers have to conduct some thorough tests before releasing the update.
What Is Windows Setup Remediations x64 kb4023057? 
Windows Setup Remediation is a Windows servicing stack update that includes improvements on reliability. 
The update includes resources and files that address issues related to the Windows 10 update process. These files are meant to enhance the quality of the Windows Updates and make the process seamless.
Conclusion
That is all you need to know about the KB4023057 update for now. Hopefully, you were able to fix the KB4023057 update problem with the help of the solution listed above. If you encounter any issues, don't hesitate to drop a comment below.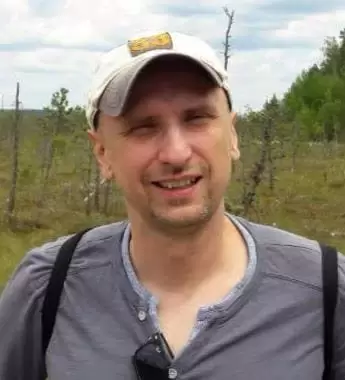 Petr is a serial tech entrepreneur and the CEO of Apro Software, a machine learning company. Whenever he's not blogging about technology for itechgyan.com or softwarebattle.com, Petr enjoys playing sports and going to the movies. He's also deeply interested in mediation, Buddhism and biohacking.