The Xbox controller for PC gives you true flexibility. You can play your favorite games on PC with the Xbox controller instead of a keyboard and mouse. If you are struggling to make your controller work with Windows, you are not alone. Many users face this problem.
We can help you with it here. Read on!
The good news is that you can easily install Xbox controller driver Windows 10, Windows 7, and Windows 8. All you need is a free USB port on your PC, your controller, and its drivers.
Also, if you're a student who is planning to install Xbox Controller Driver don't forget to hire a term paper writer. You will have more time on doing all the unnecessary things you've planned before.
Common Problems Related to Xbox Controller
Many users face problems with their controller. Some of the most common problems that users face are below.
1- Xbox One controller won't connect to a computer
2- I need Xbox One controller PC driver
3- How to install Xbox controller driver Windows 10 Windows 7?
In case you are asking these questions, you will find all the answers in this guide.
How to Setup Xbox One Wired Controller
To set up your wired controller for Windows PC, try a method below according to the version of your OS.
Xbox Controller Driver Solution for Windows 10 and Windows 8
You have two easy methods to install/setup drivers for Windows 8 and 10.
Using Xbox Accessories App
You can easily download/update this driver for Windows 8 and 10 using the Xbox app.
1- Download Xbox Accessories app [download link]
2- Once downloaded, install it to automatically update controller drivers
Using Windows Update
If you don't want to install this app, you can set up your controller by downloading its drivers from Windows Update. Follow the steps below.
3- Connect your controller with PC using the USB port
4- Wait for Windows to automatically detect the hardware changes
5- Windows will now search for drivers through Windows Update
6- Once it has found the drivers, it will ask you to download them
7- After the download has finished, install the updates from Windows Update
That's it. Your controller should work fine with your Windows 10 PC now.
Xbox Controller Driver Fix for Windows 7
To install Xbox One controller PC driver for Windows 7, follow the simple steps below.
In case your controller comes with an installation of a CD or DVD
1- Insert the installation CD or DVD in the drive
2- Browse to CD or DVD in My Computer on your Windows 7 PC
3- Double-click the CD to auto-run the setup
4- If it doesn't autorun, open the CD directory
5- Locate Setup program with .exe extension
6- Double-click it and wait for the installation screen to pop out
7- Now follow on-screen instructions to complete the installation
Congratulations, you have successfully installed Xbox One controller PC driver on your computer running Windows 7.
In case you don't have an installation disk
1- Visit Xbox driver webpage (official download link)
2- On this page, navigate to Software & Drivers section
3- Select Windows 7 from the dropdown menu
4- Click the available link to start downloading the driver file
5- Once downloaded, simply open the folder where you downloaded the file
6- Locate the file with .exe extension
7- Double-click it
8- Follow on-screen instructions to complete the installation
Now you should have Xbox One controller driver working on your Windows PC.
The Xbox controller enhances your PC gaming experience. You will have the same controls that you use when playing on a gaming console. Moreover, the controller takes away the hassle to use two devices for PC games i.e. a mouse and a keyboard.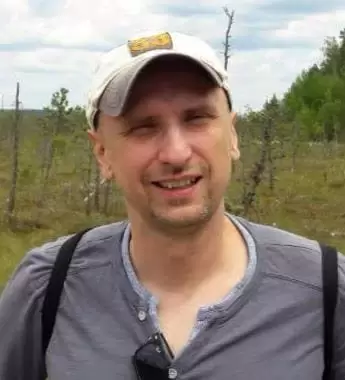 Petr is a serial tech entrepreneur and the CEO of Apro Software, a machine learning company. Whenever he's not blogging about technology for itechgyan.com or softwarebattle.com, Petr enjoys playing sports and going to the movies. He's also deeply interested about mediation, Buddhism and biohacking.