Have you recently noticed an Avast SafePrice extension on your PC? Once installed, it can interrupt your browsing experience and may become difficult to remove completely from your computer and browser.
This article will teach you how to get rid of this plugin so that it doesn't leave any traces behind.
What is the Avast SafePrice Plugin?
The Avast SafePrice browser add-on offers best prices, coupons, and deals for online shoppers. The plugin is powered by Avast and it's absolutely free to use.
Some of the reasons you may want to use this plugin are below.
1. It gives you the best prices for the item you want to buy
2. You can see various coupons that you can use while shopping online
3. It gives you access to amazing online shopping deals
4. You save money while shopping online
5. It installs in your browser to make it easy for you to access Avast SafePrice without leaving your browser
6. It's unintrusive, which means it will disappear when you are not shopping online
How Do You Use the Avast SafePrice Plugin?
To use the Avast SafePrice plugin, simply follow the easy steps below.
1. This plugin installs automatically in your Mozilla Firefox, Internet Explorer, and Google Chrome browsers when you install Avast Antivirus as part of a security package
2. If you have installed SafeZone Browser from Avast, this plugin is installed in the browser by default
3. You can also install it manually by going to this link (Google Chrome) and this link (Firefox)
4. Now go to your favorite online store
5. Search for the item you want to buy
6. It will automatically give you the best prices, deals, and coupons for the item you searched for
7. Click on a coupon or deal that you like
8. It will direct you to the page where you can finish your purchase at the discounted price
9. Complete the purchase
That's it. Using this browser plugin is that simple.
What Kind of Coverage Does It Provide?
Avast SafePrice is a relatively new plugin. As a result, it only provides prices and deals from a few selected online shops.
This plugin is continually working to increase the number of supported shops. If the plugin doesn't provide a price comparison or deals for a particular product, it could be due to the following reasons.
1. You are already seeing the lowest price for the product
2. The product has an extended delivery period
3. The item is currently out of stock
4. The plugin couldn't identify the item you are trying to buy
5. The online store you are visiting isn't part of the SafePrice catalog
In the future, you can expect this plugin to include more online stores, making it a very good option for online shoppers.
How Do You Get It on Your Computer?
You can get this add-on two different ways.
1. As part of the Avast Antivirus app
2. With the freeware you downloaded from the Internet
When you install Avast Antivirus or update the app, it includes this plugin for your browser. Although you can choose not to install it, many users don't notice it. They just keep clicking the Next button during installation and give Avast the permission to install this add-on in their browsers.
Is Avast SafePrice a Virus?
Many users panic when they see this plug-in installed in their browser without them ever installing it manually. But it's a part of Avast so it's not a virus.
Unfortunately, this add-on falls under the category of adware and malware and you might want to remove it from your browser.
It interrupts your browsing experience, displays ads and steals your information in order to provide relevant ads and price comparisons. If you are concerned about your privacy, you don't want this add-on to be running in your browser.
Here is what it can do to your browser and computer when it's installed and enabled.
1. Change your default search engine
2. Change your default homepage
3. Alter the browser's new tab settings
4. Automatically update the Avast software package
5. Allow publisher cookies to be stored on your computer
6. Change default error pages in your browser
7. Display pop-up ads
How Do You Get Rid of This Browser Add-On? Complete Removal Guide for Avast SafePrice
As discussed earlier, this extension falls into the 'gray' area. If you are concerned about your privacy, you should remove it. Here is the complete removal guide for the Avast SafePrice browser extension.
1. Remove Avast SafePrice from Windows using your Control Panel
When you have installed Avast SafePrice on your computer, willingly or accidentally, you have to remove it from the Control Panel. If you have ever removed any program from your computer using Apps & Features, you know what to do. If this is your first time, follow the simple instructions below.
a) Click the Start button on your Taskbar
b) Now locate the Control Panel and open it
c) Alternatively, you can right-click on the Start button and choose 'Control Panel' from the context menu
d) Once you have opened Control Panel, locate Apps & Features
e) For Windows 10 users, go to Start > Settings > System to find Apps & Features
f) In Apps & Features, click on the program you want to uninstall (Avast SafePrice in this case)
g) When you click the app, you will see the option to uninstall it
h) Click Uninstall to remove Avast SafePrice from your computer
Simply follow the on-screen prompts to complete the process.
2. Remove it from Mozilla FireFox browser
After you have removed this malicious app from your Windows, it's time to remove its attachments from your browsers as well. Let's start with Mozilla Firefox.
a) Open Menu>Add-on in Firefox
b) Find the Avast SafePrice extension in the list of add-ons
c) Click on Remove next to the name of the extension
d) Wait a second while Firefox removes this add-on from your browser
e) Restart your browser
3. Remove it from Google Chrome
For Chrome users, the steps to remove this extension are below. Follow them to get rid of any remaining traces of this malicious shopping add-on from Avast Security.
a) Click the Customize option in the upper right-hand corner of Google Chrome (represented by three horizontal lines)
b) Now take your mouse to More Tools to expand additional options
c) You should be able to see Extensions here
d) Click it to open the Chrome Extensions page in your browser
e) Alternatively, you can open the Extensions page in Google Chrome by simply typing the following address into your browser:
Chrome://extensions
f) Search for this extension
g) Click the extension when found
h) Click the delete icon (trashcan) to remove this plugin from your browser
i) Restart your Chrome browser
4. Remove it from Internet Explorer
If you are an Internet Explorer user, here is how to easily get rid of this extension.
a) Click on the Tools icon in the upper right-hand corner of your browser
b) You should see an option to Manage add-ons
c) Click this option
d) Search or manually locate the malicious add-on
e) Click the add-on and select Disable from the menu
f) Wait a few seconds while your browser removes this extension
g) Restart the browser
Now you have removed the extension and its files from all your browsers. However, you still have some work to do as this add-on modified some settings in your browser at the time of installation. You want to reverse these settings to their default state in order to fully restore your computer back to normal.
5. Reset your browser to fix the Homepage and other hacks
This is the final step. Once you have reset your browser, you will not see any traces of this extension.
Here's how to do it for different browsers.
Google Chrome
a) Go to the Chrome Menu by clicking the three horizontal lines in the upper right-hand corner of your browser
b) Select Settings
c) Once you are on the Settings page, scroll to the bottom and locate Advanced Settings
d) Click on Advanced Settings to expand more options
e) At the bottom, you will see the Reset Settings option
f) Click it
g) Now wait for your browser to do some background work before it resets itself and restarts
Mozilla Firefox
a) Click on the Menu in the upper right-hand corner of  the Firefox browser
b) Go to Help from the Menu
c) Click on Troubleshooting Information
d) Alternatively, type the following into your address bar and press the Enter key to get to the Troubleshooting page
about:support
e) You will see an option to refresh Firefox here
f) Click this option and wait for your browser to refresh and reset
Internet Explorer
a) Open your browser and go to Options by clicking the 'gear' icon from in the upper right-hand corner
b) Now click on Internet Options
c) A dialogue box will appear
d) Now click on the Advanced tab
e) Under the Advanced tab, find the Reset button and click it
f) Now you will see a dialogue box asking you to select further options before you reset your browser
g) Select "Delete Personal Settings" and then hit the Reset button
h) Close your browser
When you open your browser again, everything will be back to normal as it was when you first used your Internet browser.
Avast SafePrice invades your privacy and interrupts your browsing experience. I hope you were able to remove this malicious plug-in from Chrome, Firefox, and Internet Explorer using this removal guide.
When you update Avast next time, be sure to carefully read everything and remember to uncheck the option to install any extensions.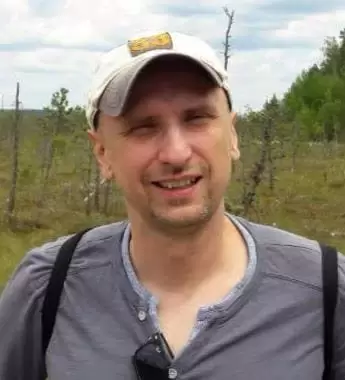 Petr is a serial tech entrepreneur and the CEO of Apro Software, a machine learning company. Whenever he's not blogging about technology for itechgyan.com or softwarebattle.com, Petr enjoys playing sports and going to the movies. He's also deeply interested about mediation, Buddhism and biohacking.