If you're booting up a fresh install of Windows, Ninite can be a lifesaver. Downloading and installing the programs you use the most after formatting your hard drive can be quite a chore.
Ninite automatically downloads and installs all of your favorite programs so you don't have to do a thing.
What is Ninite?
Ninite is a simple installer for some of the most commonly used Windows software. It allows you to just download one program (Ninite), instead of having to download every software that you use on a day-to-day basis.
Ninite is free and prevents any bloatware from being installed. The installer defaults to "no" on those sneaky addons that come with most free software. Ninite doesn't even install on your system — you just run the executable to begin the installation of your favorite software.
Why Should You Use Ninite?
If you value your time, then you definitely should use Ninite. Ninite automatically downloads and installs the programs you choose, so you don't have to do it.
Commonly, when people do a fresh install of their operating system, they install a plethora of software, from web browsers, like Google Chrome and Firefox, to messaging services, like Skype.
Without Ninite, users have to search for each program's website, download it and run the installer. With Ninite, you just need to download one program — which doesn't even install on your hard drive.
You just let Ninite run, and it does everything for you.
Ninite's Advantages
Ninite has a few tricks up its sleeve to make the user experience as seamless as possible. They just want to save you the trouble of installing everything yourself.
Therefore, Ninite will:
Start downloading your programs as soon as you run the downloaded file
Install every program to its default location
No bother you with choices or options present in the program's default installer
Prevent toolbars and other addons from being installed
Download the latest version of every program
Download every program from its original website
Deny any reboot request
Save your precious time
How to use Ninite
Ninite is very simple to use. You just need to hit the Ninite website and choose which programs you'd like Ninite to install.
After you've selected the programs you want installed on your computer, you just need to click on the "Get Your Ninite" button at the end of the page.
Clicking on the button will prompt a download, which you should accept and run.
After running the downloaded file, you can walk away from your computer while Ninite does its thing.
Depending on the number of apps you've selected, Ninite can be pretty quick or drag on for a considerable amount of time. Either way, remember you're saving your time. It would take you much longer if you didn't use Ninite.
If you enjoy the Ninite experience, you can also get their update checker for $10/year. The update checker automatically checks for updates to every program supported by Ninite, so you don't have to do it yourself.
Obviously, not every program is included in Ninite. Ninite only offers free software. But still it's a complete lifesaver.
If you're someone who formats lots of computers, you'll definitely find it useful to have Ninite always at hand.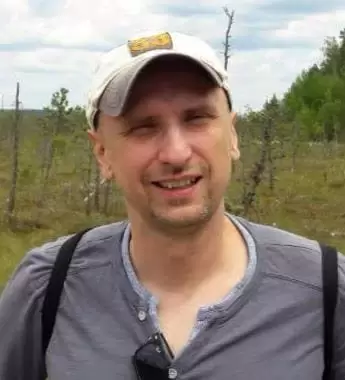 Petr is a serial tech entrepreneur and the CEO of Apro Software, a machine learning company. Whenever he's not blogging about technology for itechgyan.com or softwarebattle.com, Petr enjoys playing sports and going to the movies. He's also deeply interested about mediation, Buddhism and biohacking.