Even though having Windows up to date isn't a requirement, having the most recent Windows version ensures you a safe and hassle-free computer experience.
Windows updates such as patches, service packs or other major updates, not only add new features to your system, but they also protect your computer from malicious attacks.
They also solve a few Operating System problems.
In this tutorial, you will learn to check if your Windows version is up to date and how to install Windows updates.
Don't worry if you don't have Windows 10, we will also cover older Windows versions.
How to Check and Install Windows Updates
Usually, Windows automatically downloads and installs the latest updates from Microsoft.
Sure, you can manually download each patch and apply it yourself, but Windows Update Service makes everything easier.
Windows 10
If you have Windows 10, you will find the Windows Update menu inside "Settings". Getting there and checking for updates is simple:
Click on the Start menu and choose "Settings"
Click on "Update & Security"
On the left side, choose the "Windows Update" tab
Press the "Check for updates" button
While Windows 10 automatically downloads and installs updates, there might be a few pending updates. Windows isn't constantly checking and downloading updates, so you can force it to immediately download the latest update by following these steps. Read on.
Windows 8, Windows 7 and Windows Vista
In Windows 8, 7 and Vista you access the Windows Update window via the Control Panel. There you can find Windows' update history and lots of other configuration options.
Getting to the Windows Update panel in Windows 8, 7 and Vista is simple:
Open the Start menu and go to the Control Panel
Choose "Windows Update"
Press the "Check for updates" button
These Windows versions are supposed to automatically download and install the newest updates, given you didn't change the default settings. But this only happens with essential updates. Optional updates are only downloaded if permitted.
It is also important that Microsoft no longer supports Windows Vista, and, therefore, doesn't release any new Windows Vista updates. If you have any pending Windows Vista updates, they're probably old updates — Windows Vista support ceased on April 11, 2017.
Windows XP, 2000, ME and 98
Some business environments still run outdated Windows versions. If you're running one of these versions at home, you why don`t you consider changing it for a more recent one.
You can still check for Windows updates regardless of what you`re running, Windows XP, 2000, ME or 98. The main difference is that the update service isn't located on your computer but online.
The Windows Update website is quite similar to what you would find on the Control Panel in newer Windows versions. To check for updates and update history you just need to click on the respective links.
But keep in mind that Microsoft no longer supports any of these Windows versions. Windows XP support ended on April 8, 2014, so you'll only see updates released prior to that date.
Installing Windows Updates Manually
If you don't want Windows to download updates via its update service, you can manually download them from Microsoft's Download Center and install them yourself.
Search for whichever update you're looking for, download them and run the executable file.
You don't really need to do that on your own. Most Windows updates are automatically installed on Tuesdays. You can also change the update date on your settings.
If you have any doubt regarding installing or checking for Windows updates, let us know. We will walk you through and solve your issue.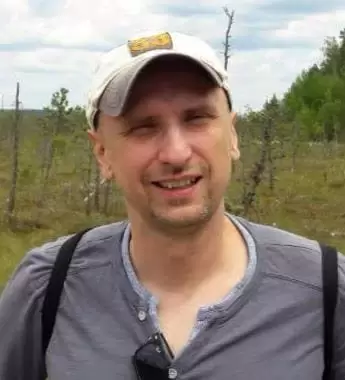 Petr is a serial tech entrepreneur and the CEO of Apro Software, a machine learning company. Whenever he's not blogging about technology for itechgyan.com or softwarebattle.com, Petr enjoys playing sports and going to the movies. He's also deeply interested about mediation, Buddhism and biohacking.