Plants VS Zombies 2 PC is one of the best Android games that you can also play on your PC. It's easy on PC to battle your way through a whole series of entirely new levels.
In this latest edition of the game, you will battle with ancient zombies and Egyptian mummies in addition to monsters from the future. The graphics are better than ever. The big screen of PC makes it an entirely new and exciting experience.
What's New in Plants VS Zombies 2 for PC?
Plants VS Zombies 2 for PC is the same game as on mobile devices. The only difference is that you play it on a bigger screen and you have a mouse/keyboard/controller as controls instead of touch screen controls on your phone.
Since Plants VS Zombies originally launched, the game has seen some major developments that you will notice in its second (latest) edition. Here are some of the highlight features in the latest version of this zombie fighting game.
1. Hundreds of new levels
2. More excitement and more fun
3. Travel to past to beat ancient zombies (mummies)
4. Jump to future on the timeline to fight monsters from the future
5. Many new game modes
6. Many new plants with unique abilities
Although the developers have introduced many new features, they have stick to the basic philosophy of the game. Your aim is to beat the zombies by utilizing the special powers of your plants.
How to play Plants VS Zombies 2 on PC?
A lot of people want to play Plants VS Zombies 2 on PC because this game is so much fun on a big screen.
If you are also looking for a solution to run this addictive game on your laptop, here is an overview of how to make it possible.
1- Install your favorite emulator on your PC
2- Search for the game in your emulator's search tool
3- Play the game on your PC
Doesn't that look simple? For detailed instructions, follow the method to play Plants VS Zombies 2 PC below.
Plants VS Zombies 2 PC – Detailed Instructions
To play this game on PC, follow the easy steps below.
1- Download and install an Android emulator
To get started, you need to download an Android emulator for PC / Mac. Visit this link to DOWNLOAD our recommended Bluestacks emulator.
Wondering what's an Android emulator? It's a software package that emulates Android OS on your computer. After installing an emulator on your computer, you can easily play various Android games on Windows and Mac.
For those who'd like to try some alternatives to Bluestacks, find some more emulators below.
1- Andyroid
2- Genymotion
3- Remix OS
Once you have downloaded an emulator of your choice, install it by running the installable file. Follow the on-screen instructions to complete the installation wizard.
2- Try an online emulator
This is basically an extension of the first step. It's for those who don't want to download and install an emulator on their PC.
The good news is that you can easily play Plants VS Zombies 2 PC without having to download Bluestacks or another Android emulator. You simply have to try an online emulator.
Manymo is a free Android emulator. It doesn't require any download or installation. You will simply run this emulator by visiting a website in your browser. It's that simple.
To play this game, you need to create a free account on the Manymo website. It takes only a minute and you can easily play Plants VS Zombies 2 PC game using this emulator.
3- Play Plants VS Zombies 2 PC
Now it's time to play the game on PC. Follow the instructions below.
1- Run the emulator such as Bluestacks
2- Now go to search tool in Bluestacks emulator
3- Search for Plants Vs Zombies 2 game
4- Once you have found the game, click Install button to get it on your PC
5- Now enjoy your favorite game
Conclusion
Plants VS Zombies 2 PC is an addictive game. If you have played it on your phone, don't miss the chance to try it on PC.  Have fun!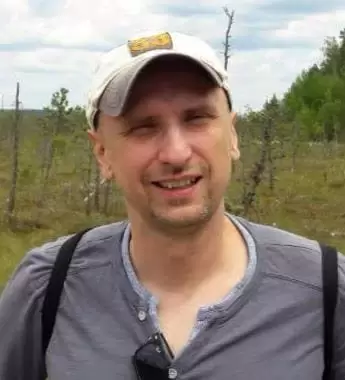 Petr is a serial tech entrepreneur and the CEO of Apro Software, a machine learning company. Whenever he's not blogging about technology for itechgyan.com or softwarebattle.com, Petr enjoys playing sports and going to the movies. He's also deeply interested about mediation, Buddhism and biohacking.