Township is a mobile game that allows you to build your own city and farm your own crops. The city building mechanics, similar to famous games like SimCity, make it a natural fit on your PC.
Here, we'll show you how you can get Township up and running on your laptop or desktop.
Township: Build Your Own City
Township is a city-building game where you take a small starter town and try to grow it into a thriving city.
Featuring simple gameplay, there's still plenty of strategy involved in building a successful town.
You start by growing crops, which you sell to earn money to build and upgrade buildings in your town.
Once you've grown enough crops, you'll be able to start building factories. You use your factories to complete orders for a wide variety of goods. By completing orders, you'll level up and earn more money to upgrade your town.
Level Up For Upgrades
As you level up, you'll unlock more types of crops, community buildings, and factories so that you can continue to expand your town.
And the multiplayer integration means that you can coordinate with others to develop your town faster.
With mechanics similar to many famous computer city building games, Township is a natural fit for PC.
How To Play Township On PC
To play Township, you'll have to download the game from a mobile app store. That means the game natively runs on mobile operating systems, not on PC.
However, you can still play Township on your PC. You'll just need to use an app called an emulator. These apps will let you play any Android game on your computer.
Most emulators can be downloaded for free online. These are two of our favorites for running Township on PC.
Bluestacks
Bluestacks is the most popular Android emulator out there. And it deserves its popularity.
Bluestacks will allow you to run Township on your PC with full resolution and keyboard customization. You can also take screenshots and record video.
Bluestacks can be downloaded for free online.
How To Get Started  With Bluestacks
Download Bluestacks online
Once downloaded, begin installation
Follow instructions for installing Bluestacks, and launch the app
Sign in with your Google account
In Bluestacks, you'll find the Play store
Search for Township and download the game
Follow the instructions for installing Township, then launch the game
Nox App Player
This is another great option for those that want to use Township on PC. It offers the same high-resolution gameplay and keyboard customization you'll get with Bluestacks.
It doesn't offer quite as many features as Bluestacks. However, you'll be able to play without ads. Some users report that this makes the game run more smoothly.
Nox can also be downloaded for free online.
How To Get Started With Nox
Download Nox online
Click on the file to begin installation of Nox
Follow instructions for installation, and launch Nox
Sign in with your Google account
In Nox, you'll find the Play store
Search for Township and download the game
Follow installation instructions and launch the game
Tips For Playing Township On PC
Township is a really simple game to start playing. But there's still plenty of strategy involved if you want to make the most of your resources and quickly build your town.
Here's some advice on how you can build a successful town while playing Township on PC.
Expand Early On
When playing Township, it's important that you expand your town early on in the game, when most things are cheaper.
If you wait too long, expansions will begin to become quite expensive, which could limit the size of your town.
Grow Plenty Of Wheat
When you are choosing plots for your crops, make sure that you save plenty of room to grow wheat. It's not glamorous. But by growing plenty of wheat, you'll be able to make a good profit and keep upgrading your city.
Focus On Short Orders
When you are making goods to sell, focus on short orders. This will allow you to make the most of your factories and earn the most money.
Try to avoid any orders that take more than a few hours. These will take up too much time at your factories, and will make leveling up slower.
Interact With Friends Online
Township is integrated with Facebook. Interact with your friends online to make your town grow as quickly as possible.
You'll also be able to exchange trains and planes.
Plant Slow Growing Crops Before You Go To Bed
Farming will take up most of your time in Township. Some crops in particular take a lot of time to grow, so they are best planted right before you take a break from playing.
Grow crops like wheat during the day, when you can harvest and replant multiple times. This will help you make the most of the time when you can play the game.
When you are not playing, plant crops that take a long time to grow. That means that when you next play the game, you'll have plenty of valuable crops to harvest.
Don't Waste T-Cash
T-Cash is the game's premium currency, meaning it will cost you real money.
Don't waste your T-Cash on rushing production. This will save you some time, but you won't get any permanent upgrades from it.
Instead, spend your T-Cash on things such as upgrading your factory boxes. This means you'll be able to produce more at each factory.
Conclusion
Many gamers want to play Township on their PC, but don't know where to get started. Luckily, running Township on your computer is simple, and it'll only take you a few minutes to get started.
To play Township on your PC, all you have to do is download and install an emulator. Follow the steps discussed here and you'll be playing Township in minutes.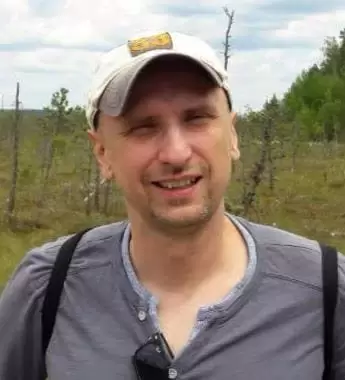 Petr is a serial tech entrepreneur and the CEO of Apro Software, a machine learning company. Whenever he's not blogging about technology for itechgyan.com or softwarebattle.com, Petr enjoys playing sports and going to the movies. He's also deeply interested about mediation, Buddhism and biohacking.