Clash Royale is a card based tower defense game where you compete against other players online. Meant to be played on mobile devices, the game is even better when played on a large screen.
Here, we'll show you how to set up Clash Royale on your PC. Getting started is easy, and the whole process only takes a few minutes.
A New Game By The Developers Of Clash Of Clans
Developed by the makers of Clash of Clans, Clash Royale is a tower defense game where you try to destroy as many of your opponent's tower as you can.
You construct buildings, deploy troops, and cast spells by playing cards.
Before you begin each battle, you collect a deck of eight cards. Once the game begins, you are randomly given four cards from the eight in your deck.
Games are quick, lasting just three minutes. The player who destroys the most towers wins.
And if you destroy your enemy's King Tower, you automatically win.
Join A Clan
Like Clash of Clans, you can join a clan. This will allow you to engage in clan wars to try to win special rewards.
Here's How You Can Play Clash Royale On PC
Clash Royale is designed to be played on mobile devices. However, the game is excellent when played on a computer.  And fortunately, running Android apps on your PC is easy. You just have to use a type of app called an emulator.
Emulators allow you to play mobile apps on your PC.
They do these by running the Android operating system on your computer.
There are a lot of free emulators out there. Here are two of our favorites for playing Clash Royale on Windows.
Bluestacks
This is the most popular Android emulator, allowing you to play games in high resolution on your PC.
You also get full keyboard customization, so you can create custom shortcuts when playing Clash Royale. And you can easily take screenshots and record video, so there's plenty of flexibility for those that want to watch replays of their games.
Bluestacks is available online for free download.
Here's how to get started with Bluestacks
Once downloaded, install Bluestacks
Launch the Bluestacks app
Sign in with your Google account
In Bluestacks, you'll find the Play store
Search for Clash Royale and download the game
Once downloaded, launch Clash Royale
Nox App Player
Although Bluestacks is the most popular choice, Nox is another great emulator for running Clash Royale on PC. You'll get high-resolution gameplay, as well as full keyboard customization.
It doesn't have quite as many features as Bluestacks. However, it has no ads, so it is preferred by some users.
Nox can be downloaded for free online. Here's how you can play Clash Royale with Nox
Download Nox
Once downloaded, begin installation
When installation is completed, launch the app
Sign in with your Google account
In Nox, you'll find the Play store
Search for Clash Royale and download the game
Launch Clash Royale
Tips For Playing Clash Royale On PC
Clash Royale features an intuitive and simple card-based battle system. Despite its simplicity, Clash Royale requires a lot of strategy.
Here are some tips on how you can win battles when playing Clash Royale on PC.
Always Balance Your Deck
When choosing cards for your deck, it's crucial that you have a blend of different buildings, units, and spells.
If you pick all melee fighters, you'll get destroyed by the long distance defenses of your enemy. And if you only have range fighters, you'll never be able to successfully attack your opponent's towers.
Always make sure your deck contains a mix of melee, range, and splash damage units.
Pair Units
In Clash Royale, units that are deployed alone are quickly destroyed. You'll have to learn how to pair your units to make the most of their strengths while minimizing their weaknesses.
Use a unit such as a giant to soak up damage and protect more vulnerable units.
Distract Enemy Units
Most units in Clash Royale don't automatically attack towers. That means they can be distracted by deploying troops.
If you see a strong enemy unit coming towards your tower, occupy them with an inexpensive melee unit. This will buy you time, and allow your tower defenses to fire at the enemy unit.
Know When A Tower Is Lost
The only tower that you can't afford to lose is your King Tower. If you notice that one of your other towers is taking heavy damage, consider sacrificing it. This will allow you to deploy your units on the other path.
Giving up a tower is a hard choice, but it can keep you in the game, and allow you to focus your resources on protecting your remaining towers.
Upgrade Wisely
In Clash Royale, you can upgrade the cards in your deck. You'll want to be smart about this, however. Don't waste upgrades on cards you rarely use.
Instead, focus on upgrading your core units and the rare cards that you use most often. This will give you more power.
Become Part Of A Clan
Teaming up with other players is a great way of building a stronger deck. You can exchange cards with clan members, giving you access to new units, buildings, and spells.
Close Other Apps
When running Clash Royale on an emulator, you may want to close other apps to get the best performance from the game.
Conclusion
Clash Royale is an action-packed tower defense game that is excellent when played on PC. Unfortunately, a lot of gamers miss out because they don't realize that the game can easily be run on a computer.
Using an emulator, you can run Clash Royale on just about any PC. With the simple steps described here, you can play Clash Royale on your laptop or desktop.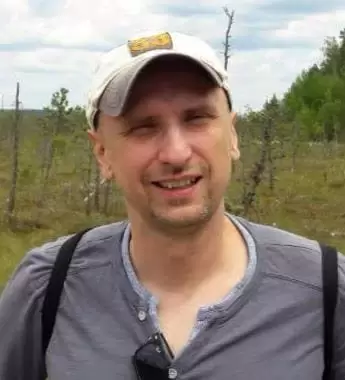 Petr is a serial tech entrepreneur and the CEO of Apro Software, a machine learning company. Whenever he's not blogging about technology for itechgyan.com or softwarebattle.com, Petr enjoys playing sports and going to the movies. He's also deeply interested about mediation, Buddhism and biohacking.