Learn how to download Pixel Gun 3D on your PC for creative and intense multi-player fun. You can download Pixel Gun 3D on both Windows and Mac computers with the help of this guide.
Additionally, we'll share a game review, gameplay tips, and tricks to get ahead of your friends.
Exciting Features in Pixel Gun 3D
Pixel Gun 3D for PC is an action-packed multi-player shooting game. It tests your survival skills, as well as your creativity.
It's a FREE game for Android, iOS, and Windows and allows in-app purchases. Unlike many other games, it doesn't "make" you pay by hindering progress for free players.
You can easily customize your character and the cubic world any way you want. Once ready, you can go on a multi-player mission or play the single-player survival mode.
In both cases, the fight will be intense and bloody.
You can transform realistic terrain in a stunning 3D environment in Pixel Gun 3D for PC. Your end goal is to build a perfect cube world that can keep you safe.
You also have the opportunity to explore deep worlds filled with magic. You create powerful stuff from simple building blocks. Think of everything from fortresses to castles.
Best Features of This Game:
3D building and crafting game
Tests your building skills
Improves your creativity
Lots of magical worlds with numerous shapes and sizes
Unique online maps for you to explore
Multi-player modes for more exciting gameplay
Play with up to 8 players in one game
Play against your friends using the "local" option
Many characters to play the game from various perspectives
Various crafting items
A wide variety of weapons, including short-range and long-range guns
Chat with other players during the battle
Lots of easy coins to be earned using different game modes
Hardcore gameplay for serious gamers
New Features in the Latest Version of Pixel Gun 3D for PC
Apart from these standard features, the game has incorporated many new features in its latest edition. Check them out below.
Special online training camp for new players
Graphics quality has improved a great deal
Maps now include forest and lots of new seeds
Many new songs have been added to the game
More challenging gameplay than ever
New campaign mode with many added features
Skin maker allows you to create your own skin and use it in the game
How to Download Pixel Gun 3D on a PC
Pixel Gun 3D is available for mobile platforms, including Android and iPhone. Unfortunately, the game isn't available for PC or Mac. You can't download a PC version of Pixel Gun 3D.
Nevertheless, keeping our tradition alive, we will give you an easy method to download Pixel Gun 3D on a computer (Windows and Mac).
Download Bluestacks for your PC from this link
Install and then run the free Bluestacks app for PC
You will notice that Bluestacks will run a virtual Android environment on your PC
Inside this Android emulation, log in with your Google Play username and password
Open the Play Store from the App drawer, as you'd do on your Android device
Now search for "Pixel Gun 3D"
When you find it, simply click the Install button
The game will install in Bluestacks, just like any app installs on your Android device
After the installation is complete, go to the App drawer and locate the newly installed Pixel Gun 3D game
See, you can easily play Pixel Gun 3D on your PC. All it takes is using an Android emulator, such as Bluestacks.
Play Pixel Gun 3D Online
It's not over yet. With the above method, you need to download Bluestacks (or another Android emulator). How about running the game online in your web browser?
It's easy to play Pixel Gun 3D online. Here's the method.
Open Manymo in your browser (an emulator that runs in your browser – no download necessary)
Create a free account with Manymo
Sign in using your newly created username and password
Bingo! You'll now have an Android device running in your browser
Now you can open the Google Play store and install Pixel Gun 3D just like you did in the previous method. If you aren't sure how, just follow steps 5 through 10 from the Bluestacks method.
How to Play Pixel Gun 3D on Your PC
To play the game on your PC (Windows and iOS), you'll be using your keyboard and mouse. The keys are configured/mapped this way.
Use the arrow keys on your keyboard for character movement
Use the Space key to jump
Press the Shift key to make your character run
The F key allows you to pick up items
Bring up your inventory by pressing the E key on your keyboard
Use the Enter key to fire
You can easily remap these controls using the Game menu. If you want to play online using a gamepad, we have a full tutorial for you here.
Tips for New Players
Once you download Pixel Gun 3D for Windows, you're going to have a lot of fun. Here are some tips to help you progress quickly.
Never stay still, as that makes you an easy target for other players and zombies
Always aim for a headshot
Use the pixel gun early on, but avoid the combat knife
A flamethrower is probably the best close-range weapon
Never scope at close range with your sniper rifle
For players who want to buy long-range weapons with coins, Marksman is a good choice
Purchase Katana as soon as possible to take control of melee situations
The prototype is a brilliant sniper troop
Play Co-op Survival mode to get a lot of coins
Review of Pixel Gun 3D for PC
Pixel Gun 3D for PC is a lot of fun when you play online. It gives you a chance to build and be creative while fighting with other players and surviving zombies at the same time.
If you're a fan of Minecraft, download Pixel Gun 3D on your PC right away. You'll spend hours playing in this competitive 3D cubic world.
Gameplay
The game offers excellent gameplay. You can roam around and fight zombies.
This cool modern block game is a single-player/multiplayer shooter. You have hundreds of exciting weapons and unlimited character customizations.
Game Modes
When you download Pixel Gun 3D, you will never run out of options to have fun. The game features a lot of different modes for you to enjoy.
Multi-Player Game Modes
Team fight
Deathmatch
Co-op survival
Flag capture
Point capture
Deadly games
Block crash
Duel
Team strike.
Single-Player Modes
Pixel Gun 3D has the following single-player modes available:
Survival mode
Minigames
Arena
Game Controls, Graphics, and Gameplay
Pixel Gun 3D is a fun game, whether you're playing it on Android, Windows, or Mac. You'll love the stunning 3D cubic world.
The game has a similar vibe to Minecraft. The cubic world is similar to a lot of new options.
Player controls are simple and easy to learn. You'll master them in a few minutes, whether playing with a computer keyboard or your mobile touchscreen.
The gameplay is a lot of fun. You have several online game modes to enjoy. You can build, create, and fight – all in a single game.
Is It a Pay-To-Win Game?
Many free games are paid-to-win these days. So you download a free game, only to realize that you can't go beyond a certain level unless you pay.
Pixel Gun 3D is truly FREE to play and win. You can win rather easily if you pay, but there is nothing stopping you from beating the hell out of zombies, even when you remain a free player.
Some events, such as Capture the Flag, might be frustrating for new players who aren't willing to spend money. However, stay calm and practice a little. Soon, you'll see that the game doesn't "beg" you for money.
Why Is Everyone Talking About the Latest Update?
The latest update of Pixel Gun 3D introduced many new features. Ever since this update, users have registered some complaints.
Many users think that the new update has made it difficult to buy in-game items using coins. They're expensive and the only way is to spend real money.
However, the new update has also improved your chances of earning in-game money. So it's fair, considering you earn more and pay more for game items.
A lot of users are also complaining about what the new update did to the "sniper" character. I hope the game developers will listen and fix it in the next update, which is due in April.
Overall Rating: 4.8
Conclusion
Pixel Gun 3D is a fun action game. You can easily play this game on Windows, iOS, and Android.
You can play it on your PC using Bluestacks. If you want to play online (no download necessary), you can simply use Manymo instead of Bluestacks.
Download Pixel Gun 3D for PC today. It's a lot of fun, especially when you play it on a big screen.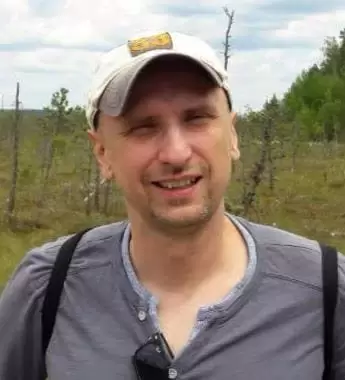 Petr is a serial tech entrepreneur and the CEO of Apro Software, a machine learning company. Whenever he's not blogging about technology for itechgyan.com or softwarebattle.com, Petr enjoys playing sports and going to the movies. He's also deeply interested about mediation, Buddhism and biohacking.