Free Fire was designed to be played on mobile devices. But the large scale multiplayer gameplay is perfectly suited for PC. Although there is no Free Fire app for Windows, you can still play the game on just about any laptop or desktop.
In this article, we'll show you how to download Free Fire for PC. The process is simple and involves just a few easy steps.
Free Fire: The Basics
Free Fire is a large scale multiplayer shooter where 50 players compete to be the last man standing.
You start out with no weapons, slowly gathering resources and looting other players after kills. The goal is simple: be the last player surviving.
If you want to play with your friends, you can create 4 person squads, with full voice chat support.
Downloading Free Fire For PC
Free Fire is built to be played on mobile devices. However, many gamers wish to play the game on their PC. Although you won't be able to find a dedicated Free Fire PC app, there's still a simple way of playing Free Fire for Windows.
Using An Emulator To Play Free Fire For PC
If you want to play Free Fire for PC, you'll need an emulator. An emulator is a type of app that allows you to run Android apps on Windows.
An emulator recreates the Android operating system on your PC. This means that you'll be able to run any mobile app on your laptop or desktop, even if the app was not designed to be run on PCs.
There are many different emulators out there, many of them free. Here are a few of our favorites for playing Free Fire on PCs running Windows 7, 8, or 10.
Nox – Android Emulator for Windows
Nox is a popular gaming focused emulator. It's designed to run games such as Free Fire in full resolution on large screens. This makes it one of the best ways to play Free Fire for PC.
Nox is a fairly straight forward emulator, making it easy to set up and use. Despite its simplicity, you'll still be able to create custom keyboard shortcuts.
Downloading Nox To Play Free Fire For PC
Bluestacks – Android Emulator for Windows
Bluestacks is the most popular Android emulator among gamers. It has some of the best graphics support of any emulator out there, making it great for running demanding games like Free Fire.
Like with Nox, Bluestacks has a range of customization features and allows you to create keyboard shortcuts. Free Fire is all about quick reflexes and accuracy, and keyboard shortcuts will give you a competitive edge.
What's the downside to using Bluestacks? The free version of the emulator has ads, which some gamers think interferes with gameplay. However, the ads shouldn't cause any lag or performance issues with Free Fire.
Here's How To Use Bluestacks To Run Free Fire For PC
Other Emulators To Run Bluestacks
Nox and Bluestacks are two of the best options if you want to play Free Fire for PC. However, there are a number of other options you can consider. Here are a few other great emulators for running Free Fire for Windows:
This emulator is mainly used by gamers. It doesn't have as many added features as Bluestacks, but it has great graphics support and is easy to install.
MeMu is another great choice for gamers. It supports both AMD and Intel chips and allows you to run multiple apps simultaneously, a feature not found on many other emulators. That means you can play Free Fire on PC while running other apps in the background.
Free Fire For PC Review
Free Fire has smooth gameplay and great graphics on Android devices. But how does the game do when running on PC?
Here, we'll review some of Free Fire's main features, and see how they hold up when the game is running on Windows.
Large Scale Multiplayer On PC
Free Fire allows 50 players to compete in the last man standing free for all. Although Free Fire is excellent for mobile devices, it's at its best when played on a large screen.
There were no issues with joining games, and the connection was just as good as what you'd get while playing on mobile devices.
Full Resolution Graphics On Large Screens
Free Fire is even better when played on a big screen. When running Free Fire for PC, you'll get full resolution on your monitor without any noticeable slowdown.
There may be some stretching of the screen, as the game was not designed to be played on PC. However, the game still looks great, with clean textures and sharp, clear images.
Live Chat During Multiplayer
Free Fire lets you chat with up to 4 team members while playing. This chat support is fully functional whenever you run Free Fire for PC.
More Control When Playing On PC
When you play Free Fire on mobile devices, you are more limited by controls, meaning you can't be as accurate.
Free Fire for PC gives you much more control while playing. This means more accurate shots and quicker reaction times.
Free Fire: Last Man Standing Action For PC
Free Fire's large scale gameplay is a perfect fit for PC. With a mouse and keyboard, you'll have even more control of your character, gaining a competitive edge over other players.
Although Free Fire does not have a dedicated app for Windows 7,8, or 10, you can still easily play the game on your laptop or desktop. Follow the instructions in this article to get Free Fire up and running on your PC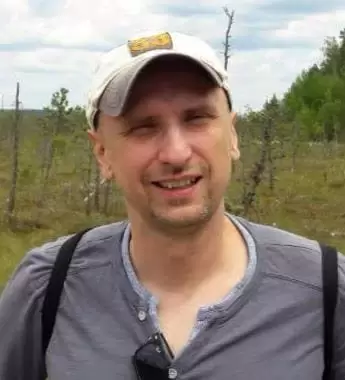 Petr is a serial tech entrepreneur and the CEO of Apro Software, a machine learning company. Whenever he's not blogging about technology for itechgyan.com or softwarebattle.com, Petr enjoys playing sports and going to the movies. He's also deeply interested about mediation, Buddhism and biohacking.