In 2020, the free-to-play (F2P) mobile game and hacks for F2P games have seemingly reached its shining moment. Largely thanks to the nationwide shutdowns across the globe due to COVID-19, mobile games downloads saw a huge spike in the early months of 2020.
Over Q1 2020, installations jumped 30%, according to a report by App Annie. At last, mobile games have gone from fringe entertainment to the mainstream. 
F2P, also known as "freemium" games, are mobile games that are free to download and play. However, the player then has the option to pay for a more premium gaming experience by paying for various features in the game.
F2P has become a common monetization model for mobile games. Developers have gotten creative with building in-app purchases (IAPs) into the core game loop. There are many methods of getting players to come back to the game and spend money. Here are the top 6 must-have hacks for F2P game.
Hack 1 for F2P Games: Create a High-Quality Mobile Game to Draw Players In
This should go without saying. But the mobile games market is supersaturated, and your game will be hard-pressed to distinguish itself as it is. Launch your game with your best foot forward, by making sure your game is fully developed, with no bugs or glitches to harm UX. 
And on the frontend, you will want your game to be as engaging as possible. This means having a unique, intriguing narrative. (Or perhaps just a fast-paced, addictive game loop, depending on the concept of your game). Either way, it means hiring graphic designers, content writers, and musicians to make your game the best it can be. 
Hack 2 for F2P Games: Get Player to Opt-In to Push Notifications
The backbone of any good mobile engagement campaign is going to be 95% push notifications. But not all push notification providers are alike. Quality varies in terms of capabilities, delivery reliability, and whether or not they are regulation compliant. So be sure you do your research and opt for a high-quality push notification platform.
Another difficulty can lie in getting iOS users to consent to receive push notifications. While Android users automatically receive notifications upon app installation, iOS users must opt-in to receive them. Luckily, Apple lets you send users a pre-permission notification, before the OS prompt.
This is your opportunity to explain to users the benefit of opting-in to notifications. For example, notifications will alert them of real-time quests or raids in the game, it will let them claim rewards and more. 
Show Them the Social Side of Your Game
Notifications are a fantastic way to send players personalized messages inviting them to explore your game more. If there is a community aspect to your game, use push notifications to spark competition: send them a link where they can invite their friends from social media to download the game as well. (Offer a reward if they succeed in doing this, such as a cache of in-game currency, or a discount on in-app purchases.) 
Plenty of mobile games are collaborative experience. You can send notifications informing players of where they rank on a leaderboard compared to their friends.
Or you can inform them of live raids taking place, or perhaps one of their friends has challenged them to combat. Real-time tournaments are another way to build up community spirit, both in-game and out. 
Offer Discount Codes for In-App Purchases
In-app purchases (IAPs) are extra content or gameplay that you can pay for through a page in a mobile app. They make up 79% of monetization strategies for gaming apps, and it's rare you see a mobile game without them.
A common model for a casual or mid-core game is that there's a limited amount of free gameplay a player can access within a set amount of time. But the truly devoted player can remove time blocks by paying a one-time fee for extra lives. Or they can pay a larger fee for unlimited gameplay. 
IAPs can also just be extra items that offer a more enjoyable experience to paying players, such as customizable cosmetics for your avatar, or more high-power armor or weaponry. And offering discount codes can be a failsafe method of recovering players at risk of churn, or of rewarding loyal players. 
Offer Tiered Gameplay for VIP Players
The F2P game phenomenon Fortnite revolutionized the concept of the IAP with its Battle Pass. The Battle Pass, a tactic which many games have since adopted, offers a paid subscription to players who want premium, unlimited gameplay, without time blocks or interrupting ads.
There can be multiple tiers of gameplay depending on the amount of money a player wants to invest. And in most cases, they renew automatically, which means a steady revenue stream for your game. 
Keep Things Fresh With a Steady LiveOps Campaign
For an industry as dynamic as mobile games, your game will have to continuously evolve to meet the demands of an ever-shifting player base. Aside from actual updates to the code, there are many small, continuous changes you can make in terms of content, events, and community to keep your game relevant. These ongoing changes or complementary material are known as LiveOps.
Rotating items for purchase through your in-app shop is one possibility. As are offering seasonal lines for cosmetics, or throwing a flash sale for coveted items. In terms of content, you can offer bonus levels for devoted players. Or you can drum up enthusiasm in the community for a game-wide tournament, hunt, or battle royale. 
LiveOps can even cross over to the real world. Host an event where developers host a live Q&A session for fans. You could also team up with some other games and throw a digital conference or gaming convention. LiveOps can even be one-on-one communication with a player.
For example, if you send them a notification requesting feedback, or if you moderate a player forum where one problematic player is ruining the experience for everyone else. LiveOps are essentially your game-changing with the times and proving it can still connect with players and offer a stellar gaming experience. When done right, they keep new and return players coming back again and again.
David Shackleton
CEO, OpenBack
David Shackleton is a co-founder of OpenBack, the only mobile engagement platform with dynamic push notifications and device-side decisions. In 2006, David also co-founded Ding, the largest international top-up platform which delivers a top-up every second across more than 130 countries. David served as Ding's CEO when the business employed over 220 people around the world, bringing in annual revenues in excess of $500m from Ding.com, mobile apps, and 600,000+ retail stores globally. Prior to Ding, David was a management consultant with the Monitor Group in the US, working in Boston and New York. David is an alumnus of Trinity College Dublin, where he holds a degree in Computer & Electronic Engineering.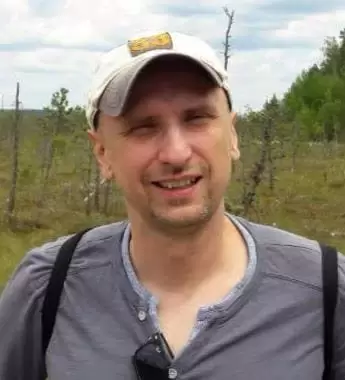 Petr is a serial tech entrepreneur and the CEO of Apro Software, a machine learning company. Whenever he's not blogging about technology for itechgyan.com or softwarebattle.com, Petr enjoys playing sports and going to the movies. He's also deeply interested in mediation, Buddhism and biohacking.