Real Racing 3 is one of the most exciting and realistic mobile racing games out there.
Its beautiful graphics look great on a bigger screen, and racing is easier with more controller customization. This makes it a great game to play on a computer.
Here, we'll walk you through how you can play Real Racing 3 on your PC. It's a pretty simple process, and should only take a few minutes.
Real Racing 3
With some of the best graphics you'll find in a mobile game combined with smooth controls, Real Racing 3 is the ultimate in mobile car racing games.
The game features 19 tracks and over 240 licensed cars, giving the game an incredible level of realism.
The game has a long career mode where you start out with a simple car, competing in races to upgrade your collection.
Level Up For More Cars
As you level up, you are awarded gold coins, which you can then spend on upgrades to your existing cars, as well as on buying new cars.
Although Real Racing 3 runs great on mobile devices, the beautiful graphics and gameplay make it an excellent game to use on PC.
This Is How You Can Run Real Racing 3 On Your PC
To play Real Racing 3, you will have to download the game from an app store such as the Google Play store. This means it runs on mobile operating systems.
However, there's an easy solution that will allow you to use mobile games on your computer. It's called an emulator.
What's An Emulator?
Emulators are apps that allow you to run Android games on your PC. And they are free to download and easy to set up.
There are a lot of Android emulators out there. Here are two of our favorites for playing Real Racing 3 on Windows.
Bluestacks
This is the leading Android emulator, and there's a reason it's so popular.
It allow you to run games with full resolution on your PC.
That means you'll be able to play Real Racing 3 fullscreen on your computer and make the most of the beautiful graphics.
Customization
In addition to its performance, Bluestacks has extra features such as keyboard customization and audio and video screenshots.
Bluestacks is available for free download online.
How To Get Started With Bluestacks
Download Bluestacks online
Click on the file to begin installation
Follow instructions for installing Bluestacks, and launch the app
Sign in with your Google account
In Bluestacks, you'll find the Play store
Search for Real Racing 3 and download the game
Follow installation instructions and launch the game
AndYApp Player
AndY is another Android emulator that is great for using Real Racing 3 on your PC.
It's a really big file download, which is the downside of having so many added features. But it has some of the best controller integration of any emulator out there. This makes it easy to hookup any gaming controller.
AndY can be downloaded for free online.
Getting Started With AndY
Download AndY online
Click on file to start installation
Once installed, launch the app
Sign in with your Google account
In AndY, you'll find the Play store
Search for Real Racing 3 and download the game
Follow installation instructions and launch the game
Tips For Playing Real Racing 3 On Your Windows Or Other PC
Real Racing 3 is easy to start playing. But learning to drift around corners smoothly takes practice. And there's quite a bit of strategy involved in the game, especially when it comes to upgrading your cars and making the most of the in game currency.
Here are some tips on how you can get to the podium in Real Racing 3.
Upgrade Your Car Wisely
A lot of players spend all of their credits on upgrading their car's speed. But remember, you'll need a lot more than a fast car on most tracks.
Invest in your car's acceleration instead. On most tracks, this will be more useful, and it allows you to gain leads early in races.
Think About The Track Before Choosing Your Car
There are a lot of different tracks in Real Racing 3, and most of them have multiple different layouts. Consider this before every race.
Knowing the track and the layout will help you strategize and pick the right car. If the track has a long straight section to finish the race, you'll want to use your fastest car.
If, however, the layout emphasizes the track's turns, you'll want a car that is easy to maneuver and that has great acceleration.
Try Not To Slide Around Corners
Although it may look cool while you're doing it, sliding around corners isn't a good way of winning races.
Use your brakes and glide your way through the turn. It's a bit less impressive, but you'll end up doing much better in every race.
Don't Bump Into Other Cars
Unlike some other racing games, being impatient and bumping your competition is not a good strategy in Real Racing 3. You'll damage your car, and increase the chances that you spin out.
Instead, try to keep some distance between you and the other cars- preferably by building an early lead.
Save Your Gold
If you want to finish the game's single-player mode, you'll need a lot of gold to get all of the required cars. Unless you want to spend a lot of real money, save all of the in-game gold that you can.
Don't waste your gold upgrading cars that you don't plan to use. You'll be better off saving that gold for later in career mode.
Unlock Cars With Races
A great way of saving gold is to try to unlock as many cars with car giveaway offers. These offers make you complete a variety of races with certain parameters. If you do everything, you are awarded a car.
This will allow you to make the most of your gold, and not waste it on cars that could be unlocked with simple time and effort.
Conclusion
With some of the best graphics you'll find in any mobile game, Real Racing 3 is at its best on a larger screen. And luckily, it's easy to set up and run on your PC.
Emulators offer an easy way to download and play Real Racing 3 on your PC with full resolution and customization. And you can link up your gaming controller, giving you more precision as you race.
Follow the simple steps listed here and you'll be racing on your computer in no time.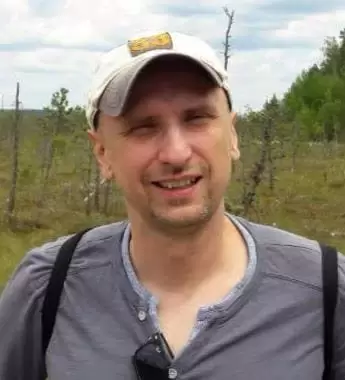 Petr is a serial tech entrepreneur and the CEO of Apro Software, a machine learning company. Whenever he's not blogging about technology for itechgyan.com or softwarebattle.com, Petr enjoys playing sports and going to the movies. He's also deeply interested about mediation, Buddhism and biohacking.