Subway Surfer is a popular mobile game where you dodge obstacles and try to last as long as you can.
The game requires fast reaction speed and good timing. That's why a lot of gamers prefer to play it on a larger screen on their PC.
But how can you play a mobile game on your computer? Turns out, it's quite easy.
In this article, we'll walk you through how you can run Subway Surfer on your laptop or desktop.
Subway Surfer: Dodge Your Way To A High Score
The premise of Subway Surfer is simple: run and survive as long as you can, dodging any obstacles in your way.
Not only do you have to dodge obstacles. You have to avoid the guard and his dog as they chase you along the train tracks.
As you dodge oncoming trains and obstacles and run away from the guard, you collect coins which can be used for a variety of upgrades, such as hoverboards,
Power Your Way Through The Game
There are a variety of power-ups that you can use to try to help you survive. Use a jetpack to fly over the obstacles. Or use Super Sneakers to outrun the guard.
The game features beautiful art design as well, so it's a great game to play on a high-resolution screen.
How You Can Run Subway Surfer On PC
Subway Surfer runs natively on mobile operating systems. You'll have to download it from an app store, such as the Google Play store.
However, you can still easily run Subway Surfer on your PC. You'll just need the help of an emulator.
Emulators are apps that allow you to run Android games on your PC. They simulate an Android operating system on your computer, letting you run games and apps.
Most emulators out there are free to download. You have plenty of options for emulators to run Subway Surfers.
Here are two of our favorites, both of which are great for playing Subway Surfers on your computer.
Bluestacks
Bluestacks is an emulator that will allow you to smoothly run any Android game on your PC.
It gives you a high resolution, so you'll be able to run Subway Surfer in full screen on your computer.
And it even allows you to customize your keyboard layout as you play.
Its great performance and a full slate of features make Bluestacks one of the most popular emulators out there.
You can download Bluestacks for free online.
Downloading And Installing Bluestacks
Here's how you can get Subway Surfer up and running on your PC with Bluestacks
Download Bluestacks online
Click on the file to begin installation of Bluestacks
Follow installation instructions, and launch Bluestacks
Sign in with your Google account
In Bluestacks, you'll find the Play store
Search for Subway Surfers and download the game
Follow installation instructions for Subway Surfers and launch the game
Memu App Player
Memu is another great emulator if you want to download Subway Surfers on your PC.
Why use Memu instead of Bluestacks? You won't get any ads, which may make games run more smoothly. And it makes the interface less cluttered.
The downside of Memu is that it doesn't have quite as many added features. And it's based on a slightly older version of Android.
Running Memu On PC
Here's how to get started with Memu on your computer
Download Memu online
Once downloaded, begin installation
Follow instructions for installing Memu and launch the app
Sign in with your Google account
In Memu, you'll find the Play store
Search for Subway Surfers and download the game
Follow installation instructions for Subway Surfers and launch the game
Tips For Playing Subway Surfers On PC
Subway Surfers is a very intuitive and simple game. However, mastering the game can be quite difficult. You'll need a lot of strategy and skill if you want a high score.
Here are some tips on how you can run up the score while playing Subway Surfers on your PC.
Keep The High Ground
As you play, you'll want to make sure that you stay high by running on top of trains. This gives you a path with fewer obstacles.
Use The Coin Magnet Early In The Game
When you start out your run, you'll want to use the Coin Magnet powerup to get as many coins as possible early on. You'll be able to use these coins to purchase plenty of single-use items to use later on, when the game becomes more difficult.
Make The Most Of Movement Combinations
Although moving around in Subway Surfers is easy, there are some special moves that you should master. These will help you out a lot as the obstacles start coming at you much faster later in the game.
Specifically, make the most of midair dashes. These will allow you to avoid just about any obstacle. You'll need them when the game gets a lot faster.
Master The Hoverboards
Hoverboards allow you to move quickly and smoothly over the trains, as well as take a hit without dying.
There's a wide variety of different hoverboards, some with special moves. Use the Bouncer and you'll have a super jump. Or use the Lowrider and you can stay low without having to roll.
By mastering the different hoverboards, you'll be able to survive as the game begins to speed up.
Know All Of The Powerups
You have a few different power-up options when playing Subway Surfers. It's crucial that you know how to use all of them.
The Super Sneakers allow you to run quickly, so that the guard won't catch you.
The Coin Magnet allows you to gather all of the coins around you without having to run into it directly. You'll have a lot more coins to spend, which will help you when the game gets harder.
The 2x multiplier allows you to run up your score even faster.
The jetpack allows you to soar over all of the obstacles, while still gathering plenty of coins.
Conclusion
Subways Surfers features beautiful graphics and engaging gameplay, making it a great game to play on your PC.
With an emulator, you'll be able to play the game full screen and with customized keyboard controls. This will help you improve your reaction time as you play and survive even longer.
Follow the simple steps described here to get Subway Surfers up and running quickly on your computer.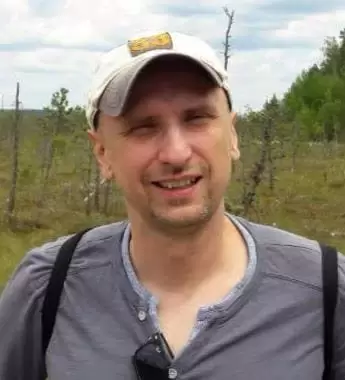 Petr is a serial tech entrepreneur and the CEO of Apro Software, a machine learning company. Whenever he's not blogging about technology for itechgyan.com or softwarebattle.com, Petr enjoys playing sports and going to the movies. He's also deeply interested about mediation, Buddhism and biohacking.