Videoder is a popular video downloading tool that lets you download your favorite videos from a wide range of websites, including Facebook, Tiktok, Twitter, and Instagram.
Videoder was originally designed to be run on Android devices. However, Videoder has released a Windows version of the app, making it easy to run Videoder for PC.
Here, we'll show you how to download Videoder for PC. The process is easy and should take you just a few minutes.
Fast Video Downloading For PC With Videoder
Videoder lets you find and download videos from a wide range of websites. All you have to do is visit the website and find the video. This tool does the rest.
You can download videos in different resolutions, with full 4K support. It preserves the quality of the original video, so you don't have to worry about grainy or blurry images.
It also lets you convert any video into an Mp3 file. You can do this directly from the website, or after you've already downloaded the video.
Best of all, Videoder is available for free download on a number of different platforms, including Windows 10.
Downloading Videoder For PC
The best way to run Videoder for PC is to download the official app, available for free on the website.
Simply head to the website and click on the Windows version of the app. The download should begin automatically.
This app works best for Windows 10, but may still run on older versions of Windows.
Other Ways To Run Videoder For PC
If you have a PC running Windows 7 or 8, you should still be able to use the official Videoder Windows app.
However, some users may have slow down when running Videoder on an older version of Windows.
Fortunately, there are other ways of running Videoder for PCs running Windows 7 or 8.
Use An Emulator To Run Videoder For PC
An emulator is a type of app that will let you use mobile apps on your PC. It runs a version of Android on your PC, meaning you can use just about any mobile app on Windows.
Emulators are a great option if you want to run Videoder on a PC that does not support the official Videoder Windows app.
There are many different free emulators out there. Here's one of the best options for using Videoder for PC.
Bluestacks: Full Graphics Support For Videoder
Bluestacks is an emulator that is designed to play games. But it's also great for running video intensive apps like Videoder.
This tool also supports keyboard shortcuts, if you want more control when using Videoder.
It does have ads if you are using the free version. These ads aren't intrusive and don't interfere with performance.
How You Can Use Bluestacks To Run Videoder For Windows 7 And 8
Download Bluestacks for free online
Sign into your Google account after you launch Bluestacks
Go to the Play store and search for Videoer
Click on Videoder to download the app
Once installation is done, run Videoder
How Videoder Performs For PC
Videoder was originally designed as a mobile app for Android devices, but now supports a wide range of operating systems, including Windows. How does Videoder perform when running on PC?
We'll walk you through some of Videoder's main features to see how they perform when running on PC.
Download 4K Videos
Videoder supports downloads for a wide range of resolutions. You'll be able to download videos from 144p to 4K. You can also convert to a lower resolution if you want to save space.
The video quality is just as good on the Windows version of Videoder as it is on the Android version. You'll get image quality that matches that of the original.
Fast Download Speeds
This tool makes it easy to find just about any video for download. Once you've found the video, downloads are fast.
Download speeds are just as fast- possibly even faster- when you run Videoder for PC. You can also download multiple videos at once, and the app will sort them in your queue.
In-App Web Browsing
It lets you browse directly from the app. This means that you don't have to worry about copying links from your browser into Videoder.
On PC, the browser works well, although not quite as smoothly as on mobile devices. The search is quick, so you should have no issues finding the videos you are looking for.
However, the interface isn't quite as intuitive as on mobile devices. You'll be able to do everything you need, but not much more. But performance is smooth and responsive, so you shouldn't have any slowdown.
Convert Videos To Mp3s
Videoder allows you to download just about any video. Once you've downloaded the video, you can also convert it to an Mp3.
This feature works well on the Windows version of the app. The audio quality is preserved so your Mp3s will sound just as good as the videos they are sourced from.
The Windows version of Videoder also does a good job of organizing Mp3 files so that they are easy to find. This means that you won't have to spend time searching for files that you've lost.
Customize The Interface With Themes
Videoder allows you to customize the interface of the app with a number of different themes and color schemes. These features are simple, but they are a nice way of adding a personalized touch to the app.
Videoder: Simple Online Video Downloading For PC
This is one of the most powerful tools for downloading videos from the internet. And it's easy to use, meaning you can find and download just about any video.
Originally developed for mobile devices, Videoder also has a Windows version so you can run the tool on your laptop or desktop. Just follow the steps described above to download Videoder for your Windows PC.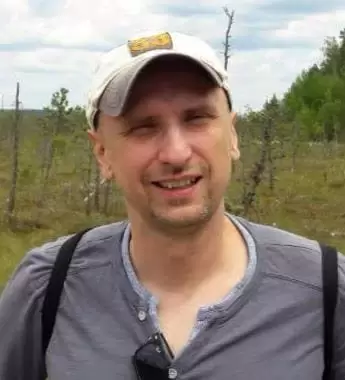 Petr is a serial tech entrepreneur and the CEO of Apro Software, a machine learning company. Whenever he's not blogging about technology for itechgyan.com or softwarebattle.com, Petr enjoys playing sports and going to the movies. He's also deeply interested about mediation, Buddhism and biohacking.