Many of you will have noticed that a number of alternative app stores have been launched over the last few years among which is AppValley.
It is nne of the most popular, offering access to tons of unofficial content without the need to jailbreak. Read on for the details.
How to Download AppValley
This is simple enough; just use the Official AppValley link to download the configuration profile onto your device:
Open the Safari browser on your iPhone or iPad and tap on the configuration profile download link above
You need to give the profile permission to install – tap Allow on the popup message
Open your Settings app and tap on General
Tap Profile and tap on AppValley Profile
Tap Install and wait – when the app has installed, you will see the app icon on your home screen.
AppValley Features
The app offers all users these cool features:
Free to download and use
No jailbreaking of iPhone required
User-friendly app interface
Tons of unofficial apps, games, emulators, screen recorders, and more
Safe and legal to use
Regular updates keep the app store safe and bring new content and improvements
Loads of other features
Is AppValley Really Safe to Use?
Yes, it is completely safe. With no jailbreak needed, you don't compromise the security Apple has built into the iOS. Plus, with no special permissions required to install and use the app store and with the strong SSL encryption the developers built into the store, you can use AppValley in complete safety.
Will It Affect My Warranty?
No. Once again, no jailbreak is needed, so you don't contravene Apple's rules, even though jailbreaking is a legal activity. However, if you do find you have to return your device for repair or any other reason, and you are concerned, just delete the app. You can always reinstall it later on.
AppValley Errors Resolved
AppValley is one of the more stable app stores, but, like anything, some users have had some trouble. These errors are very simple to fix though:
How to Fix the Untrusted Developer Error
You get this error when you try to use unofficial content without trusting the developer. Doing that is easy:
Go into Settings>General and go to Profiles & Device Management
Find the developer and tap on it
Tap the Trust button
Try AppValley again – you should be able to get straight in.
GET Button Isn't There
What happens when the app certificate has been revoked:
First, just wait for up to 48 hours so the developers can replace the certificate. When the GET button reappears in the app, you can start using it again.
Second, stop this happening by using a reputable VPN on your device.
How Do I Fix Error 403 – Cannot Download AppValley Message?
By following these steps:
Delete AppValley entirely from your iPhone or iPad
Now download it again, only using the official links provided above.
AppValley should work again. The reason this happens is likely because you downloaded AppValley at an earlier time, and the two versions are not compatible with one another.
AppValley Has Stopped Working
This happens when the app source has not been verified:
Remove AppValley from your device
Using the official guide above, download it again
Before you open it, go to Settings and tap on General
Go into the Profiles section and tap on the AppValley developer name
Tap the Trust button, close settings, and AppValley should be working now
Invalid Argument Supplied
This is one of the most common errors and easy to fix:
Remove AppValley and then install it again
Reboot your iPhone or iPad
Open AppValley and tap on App Settings
If there are any updates available, install them – AppValley should now work
Please make sure you install any updates the developer advises you to keep your app running properly and safely.
Blank or White Screen
This is another common error:
Open Settings and tap on Safari
Tap Clear Website Data
Go back to AppValley; the screen should be clear. If not, just delete it and start again
Profile Installation Failed
The last error tends to occur when Apple's servers are overloaded with traffic. First, try to wait a few hours and then have another go. If the error will not go away, follow these steps:
Enable Airplane Mode on your device
Go into Settings>Safari
Tap on the Clear History and Website Data option
Now tap on Clear History and Data
Come out of settings, disable Airplane Mode, and leave your device for a few minutes
Install AppValley, and it should work
AppValley has proved itself to be a popular third-party app store, mostly because it is so comprehensive and is reliable and stable. It's also free to use, and there's no need to jailbreak your device, so download it now, and you might just find you don't go back to the official app store.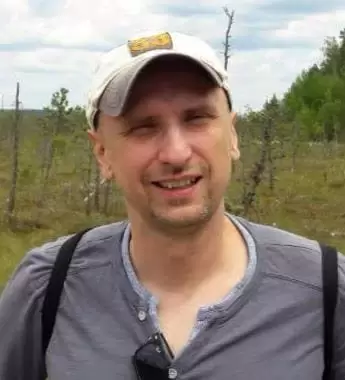 Petr is a serial tech entrepreneur and the CEO of Apro Software, a machine learning company. Whenever he's not blogging about technology for itechgyan.com or softwarebattle.com, Petr enjoys playing sports and going to the movies. He's also deeply interested in mediation, Buddhism and biohacking.