Good jailbreaks have been in short supply in recent times, but we are now starting to see one or two decent utilities again. The latest and by far the most popular is Unc0ver jailbreak.
It has full support for all A7 through A13 devices with 64-bit ARM systems and running on iOS 11 upwards and has proven itself as being more stable and reliable than some of the previous utilities. Read on for more details.
Download Unc0ver jailbreak
You can install Unc0ver jailbreak on your iPhone or iPad in these two ways:
Method 1: Download Unc0ver on iPhone
This is an easy method, directly installing the Jailbreak to your device:
Back up your device data

Using the Safari browser, download the

Unc0ver app

from the

TopStore appstore

Follow the instructions on the screen to install the file – when you see the icon on your home page, the file is downloaded

Go to your iOS Settings app and tap on General

Tap Profiles & Device Management and tap on the profile for Unc0ver Jailbreak

Tap on Trust, close Settings, and go to your home screen

Tap on the Unc0ver icon and then tap Jailbreak when the utility opens

Wait for your device to respring, and you will see the Cydia icon
Method 2: Using AltStore
AltStore is an unofficial app store that allows you to install the Jailbreak safely, along with a few other apps too. You must ensure that you refresh the app every seven days using the AltServer companion app on your computer – this way, Apple cannot revoke the certificate.
Follow the detailed guide at the link to download and

install AltStore

to your device

Open your Safari browser and download Unc0ver jailbreak
Launch AltStore, tap on My Apps, and tap on the plus icon at the top of the page

Tap Unc0ver 5.3.1, and the installation will start

The icon is on your home screen when the Jailbreak is done
If you don't use the AltServer companion app to re-sign the app every seven days, the certificate will be revoked, and it will all stop working. Either connect your device to your computer with the USB cable or enable Wi-Fi Sync in iTunes and make sure your device and computer are on the same Wi-Fi network.
What Is Unc0ver Jailbreak?
Unc0ver Jailbreak is one of the few utilities released to allow iOS users to jailbreak their devices once more. The developer is pwn20wnd, and he built the utility to support iOS 11 to iOS 12. Later we'll tell you all the cool features he included in the Jailbreak but first, the supported devices.
Supported Devices
Unc0ver Jailbreak has support for the devices listed below on iOS 11 through iOS 13 inclusive:
iPhone XS and XS Max

iPhone XR

iPad Mini (2019)

iPad Air (2019)

iPhone X (only iOS 12)

iPhone 8, 8 Plus

iPhone 7, 7 Plus

iPhone 6, 6 Plus, 6S, 6S Plus

iPhone SE

iPhone 5S

iPhone 11, 11 Pro, 11 Pro Max

iPad Mini (5th generation)

iPad Air 1

iPad Air (2019, 3rd generation)
Unc0ver Jailbreak Features
Since it was launched, the Jailbreak has seen several updates. The most recent update ensured even more stability, lots of enhancements, and an easy way of switching from a different iOS 12 jailbreak utility.
Previous updates brought a choice of light or dark modes, all the app settings are now accompanied by a description, so you know whether your device is compatible with them, and another update gave A12, and A13 devices support on iOS 13.
Other features are:
Access the file system

Disable app revokes

Then disable auto-updates

Dump tickets

Enable get-task-allow

Export TFP0

Increase memory limits

Install OpenSSH

Then install unsigned IPA files

Loading daemons and reloading system daemons

Overwrite Boot Notice

Refresh icon cache

Reinstall Cydia if required

Reset the Cydia Cache

Restore rootfs

You can install your favorite tweaks.

Lots of more useful features.
Unc0ver and Cydia Substrate
The Unc0ver Jailbreak uses the Cydia substrate, the underlying platform that allows code and software to be modified without needing to access the source code. And, of course, you can install all your favorite apps and tweaks.
You do need to be aware that Unc0ver is semi-untethered and must be reactivated whenever your device reboots.
Remove the Unc0ver Jailbreak
Removing the Jailbreak from your device is simple to do:
Open Cydia and tap on Installed

Delete your tweaks individually

Launch Unc0ver and tap Settings

Toggle the Restore RootFS (Rec0ver) and Refresh Icon Cache

Go back to the main screen and tap either Jailbreak or Rejailbreak
Be patient; it can take a few minutes to complete. When the RootFS message appears on your screen, tap OK, and it's done.
Unc0ver Jailbreak is one of the most popular jailbreak utilities in recent times. Its stability and reliability make it well worth trying so go ahead and start jailbreaking your device today.
Unc0ver Jailbreak App – How to Install using a PC or Mac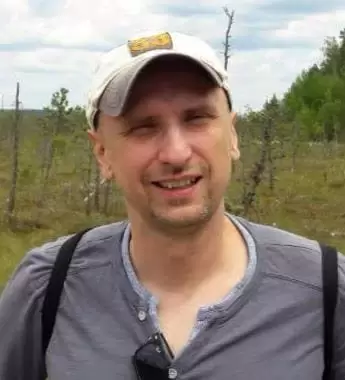 Petr is a serial tech entrepreneur and the CEO of Apro Software, a machine learning company. Whenever he's not blogging about technology for itechgyan.com or softwarebattle.com, Petr enjoys playing sports and going to the movies. He's also deeply interested in mediation, Buddhism and biohacking.