Passive income is becoming more and more of a hit among the internet community.
After all, it is a good substitute for the traditional 9-5 workday.
Most passive income options rely on previous investments, such as stocks, but there are other options that do not require any investment whatsoever.
Recently, passive income applications started popping up.
They promise some extra money for seemingly nothing.
One of those applications is a Honeygain App.
Let's check how it works and how legit it is.
The Premise of the Honeygain App
The key principle of Honeygain is rewarding you for sharing your unused internet bandwidth with the Honeygain network.
This means that Honeygain would be using your internet connection for a variety of purposes.
In exchange, you would get paid.
Considering that the whole sharing is done on your behalf, it makes it a completely passive way to get some income. 
It sounds easy enough, but it may raise some questions regarding the safety of it all.
According to the Honeygain website, the connection that is established between you and Honeygain is encrypted.
Also, the use cases for it do not raise any questions.
After all, they all seem to be legitimate and they all make sense.
Besides that, the Honeygain app for Android does not ask for any permissions.
It is also listed on the Apple App Store which is quite notorious for its policies regarding the safety of the applications there.
Using the Honeygain App
The whole setup for Honeygain is very easy.
All you have to do is register for an account there and install the application itself.
Once you log in to your account on the application, you start sharing your traffic and start earning.
The ease of access seems to be a recurring theme in passive income applications.
Honeygain is not an exception.
As it is available on macOS, Windows, Android, iOS, and Linux operating systems, there should be no issues with starting right away.
Also, their website offers a special deal for new users.
It would grant you a $5 sign-up bonus, so you do not have to start from scratch.
This can also be achieved by using someone's referral link.
Earnings with Honeygain App
Honeygain uses a credit system to reward its users for the internet traffic shared.
In this system, you would get 3 credits for 10 MB of traffic shared.
How much you share depends on the demand for traffic in your country.
This means that you would earn more if the demand is bigger.
Going back to the credits themselves, 1 000 credits translate to $1 of real money.
In order to cash it out, you would need to earn 20 000 credits, or $20.
The payout methods available on the Honeygain App are PayPal, Bitcoin, and JumpToken.
Besides the usual network sharing, Honeygain offers Content Delivery functionality.
In it, you would gain 6 credits for each hour spent in Content Delivery.
It uses more of your bandwidth but also rewards you accordingly.
However, it has a limited number of concurrent users.
It is also available in certain countries only.
Using the referral system would grant you a good bonus too.
As noted previously, signing up using a referral link would grant the referral a $5 sign-up bonus.
If you are the referee, in this case, you would get the equivalent of 10% of your referrals' earnings.
This would make you reach the $20 mark much quicker.
Needless to say, the earnings are not incredibly large and it would not be a substitute for your casual job or for passive income received from other investments.
However, it should be enough to substitute your monthly expenses, such as a Spotify subscription.
Other Perks
Besides a rather quick earning phase and ease of use, the Honeygain app also offers great customer support.
They usually reply within 1-2 business days, but they tend to resolve the issues efficiently.
In case the reply time is too long, the extensive Help Desk article library could make you resolve the issues on your own.
Overall, the application is stable and does not cause any issues.
As it is a passive income solution, you are not required to do anything active.
It runs in the background and does not require your input whatsoever.
The internet speed should not be reduced at all while using it.
All in all, Honeygain is a great application if you wish to increase your passive income earnings.
It works on its own, it is easy to set up, and it does not use up your mobile device or desktop device resources. 
With the sign-up bonus at hand, you should definitely give it a try.
It is legitimate and it gives you a nice bonus to your passive income goals.
Combining Honeygain with other passive income solutions is a surefire way to make your financial situation better.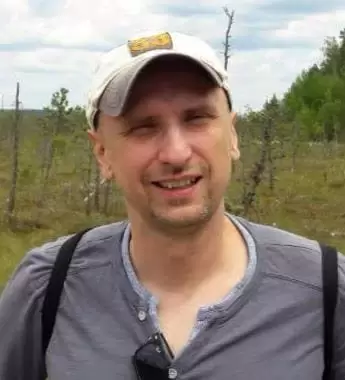 Petr is a serial tech entrepreneur and the CEO of Apro Software, a machine learning company. Whenever he's not blogging about technology for itechgyan.com or softwarebattle.com, Petr enjoys playing sports and going to the movies. He's also deeply interested in mediation, Buddhism and biohacking.