Dozens of phone service providers are available, each with a diverse selection of mobile phone plans and options for clients.
In terms of phone plans, Telstra, Optus, and Vodafone are the three most well-known telecoms.
These telecoms own the three major mobile networks in Australia.
How Many Phone Service Providers Exist?
Mobile Virtual Network Operators (or MVNOs) are a class of smaller telecommunications providers that compete with the big three.
All MVNOs use Telstra, Optus, or Vodafone networks to provide their mobile phone plan services.
An MVNO may not have the same coverage as the network provider, although it should still be quite extensive.
The sole network now permitting MVNOs to access 5G is Optus.
Choose the Best Mobile Service Provider and Mobile Phone Plan?
When comparing the three major telecommunications companies' mobile networks, Telstra emerges as the obvious victor in terms of extensive network coverage.
Your telco of choice's website should provide a map of its service area, so you can see whether it's available in your area of residence and any other locations you visit. 
Is It Time for Me to Get a New Phone With a New Moile Phone Plan?
A new phone might seduce you into signing up for a new phone plan, particularly when it comes with a discount or offer from the phone company.
However, if your existing phone is still relatively fresh, you may want to pause before making a commitment.
Upgrading your phone isn't necessary if you're content with your existing model and it still functions and receives security and software upgrades.
But if your smartphone is out of date, running slowly, giving you troubles, think about getting a new phone.
On a Budget, Should I Get a New Smartphone?
Telco plans are one of the simplest methods to get a new phone.
As an alternative to paying the whole cost of a phone up front, the monthly cost of the phone is frequently spread out over a period of 12 to 36 months.
Having paid off your phone means you can keep it.
Most of the time, these plans come with a postpaid phone plan from the same telecommunications provider as well.
Look for the best mobile plans that fit your requirements and your budget by comparing plans from various providers.
Is It More Cost-Effective to Acquire a Smartphone?
The upfront cost of a gadget is no longer significantly different from the cost of a device on a monthly payment plan.
You will probably pay the exact same amount upfront for your phone from a shop as you would over the course of your mobile phone plan if you want to spread the expense over 12, 24 or 36 months with a telecommunications provider.
A retailer's price and the telco's price for the same gadget may easily be compared.
Average Monthly Phone Bill in Australia
In most cases, the price you pay for a phone plan is determined by a few factors, including whether or not the plan is SIM-only or includes a new phone as part of the package.
Some programs are as little as $10 per month, while others may cost as much as $100 per month.
It is assumed that you would pay more for your inclusions if you have a significant quantity of data, whereas plans with lesser data quantities might cost as little as $10.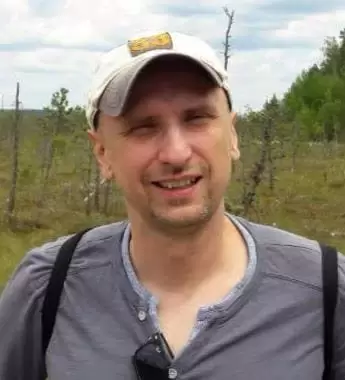 Petr is a serial tech entrepreneur and the CEO of Apro Software, a machine learning company. Whenever he's not blogging about technology for itechgyan.com or softwarebattle.com, Petr enjoys playing sports and going to the movies. He's also deeply interested in mediation, Buddhism and biohacking.