In recent months, the number of jailbreak utilities has started to increase again.
But all of them are semi-untethered and only working on some devices. 
Because of that, the stream of unofficial app stores continues to be released. 
This helps users get third-party apps, games, anime apps, and more onto their devices for free.
One that is proving popular right now is called CokernutX, with a great choice of content, completely free to use and no jailbreak is needed.
Here's how to download it.
How to Download CokernutX App
CokernutX is easy to install; all you need is your iPhone or iPad, a good internet connection, and Safari browser:
Open the

official CokernutX download page

on your iPhone or iPad

Tap on the configuration profile link and tap Install on the popup confirmation message

You should see the CokernutX icon on your home screen when it is installed

Open your iPhone's Settings app and tap on General

Go into Profiles and Device Management and tap the CokernutX profile

Tap the Trust button, close Settings and CokernutX can now be used
What is CokernutX App?
CokernutX is a popular third-party iOS app installer, packed with thousands of unofficial and modified apps, games, and more.
You don't need to jailbreak to install it on your device and nor do you need to provide your Apple ID.
Everything is completely free to download and there are none of the geo-restrictions you find on some apps in the official app store.
CokernutX App Features at a Glance
Thousands of apps, games, and more, including lots of tweaked and modified content

Fully secured with SSL encryption

User-friendly

No need to jailbreak

Supports up to iOS 14

Completely free

Lots more features
CokernutX Features In-Depth
CokernutX was originally released as an alternative to Cydia. It isn't a replacement and it cannot offer everything that Cydia does but it does have some great features:
Free –

CokernutX is free to download and there will never be any charges for anything on it

No Jailbreak or Apple ID –

this gives you an added level of protection, given that you are not hacking the iOS root and Apple cannot track your app use

Secure –

SSL encryption secures your downloads and keeps your device and data safe

Plenty of Unofficial Content –

lots of third-party apps not found in the official store with plenty of modified and tweaked content

Legal –

no jailbreak means you are free to use this app store legally
Frequently Asked Questions
Being an unofficial installer, we tend to get asked quite a few questions about CokernutX.
These answer the more commonly asked ones:
What Is CokernutX App?
It is a third-party app store offering a huge choice of unofficial apps, games, and more.
There are more than 5000 to choose from and lots of tweaked apps and modified games.
Is CokernutX Free?
Yes. The installer is free to download and use, as is all the content in it and there are no plans to introduce any charges.
Do I Need to Jailbreak? Use My Apple ID?
No, to both of those. CokernutX works without needing root access to your device and, unlike many other installers, your Apple ID isn't required.
All your need is a device on iOS 8 or above.
Can I Contact the Developers?
Yes, you can use the official Twitter feed to report problems with the app, request apps and games, and keep up with all the latest developments.
Are There Any In-App Ads?
Yes and no. Yes, there are a couple of ads but these won't get in your way and are purely there for the developers to make their money and bring you everything for free.
What they don't allow is advertising apps, nor do they allow any apps that make you complete surveys before you can even start downloading an app.
How Do You Work Out What to Add?
When CokernutX first started, it was small but demand has resulted in the app store increasing.
Now, the developers provide all the most popular tweaked and modified apps and a few others that you may not have known about.
Why You Should Install CokernutX App
There are plenty of third-party app installers available but CokernutX offers more content than many of them, with over 5000 apps, games, and more.
These are high-quality apps, fully tested for security, and are completely free.
CokernutX is easy to use too, and you can have it on your device in seconds.
Go ahead, download CokernutX onto your iPhone or iPad today.
It's a great alternative to the official iOS app store and offers content that you cannot find anywhere else.
It's all free and you don't have anything to lose by trying – it might just be your new go-to app store of the future.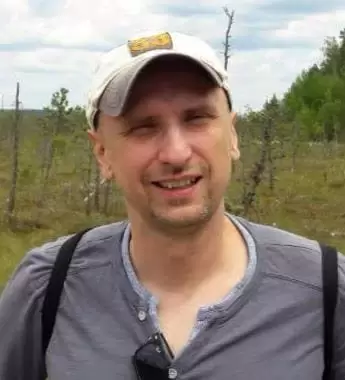 Petr is a serial tech entrepreneur and the CEO of Apro Software, a machine learning company. Whenever he's not blogging about technology for itechgyan.com or softwarebattle.com, Petr enjoys playing sports and going to the movies. He's also deeply interested in mediation, Buddhism and biohacking.