If you want something entirely different from the Android app store, try AppVN.
A kind of social network, AppVN is also one of the best unofficial app stores in the world, providing users with thousands of unofficial games, apps, and more.
Already proving to be one of the most popular alternatives, AppVN offers everything the official store rejects due to their policy restrictions, and it is completely free to use.
You don't even need to root your device, so read on to find out all you need to know.
How to Download  the AppVN App on Android:
If you want to try the AppVN on your Android phone, here's how.
Start by allowing your device to

install unofficial apps

. Go into your Android Settings app

Tap the Security or Privacy option ( dependent on which Android firmware version you are using ) and find the Allow From Unknown Sources option. Tap the slider next to it to enable it and come out of Settings

Go to the linked

AppVN download page

and download the APK file

Find your Downloads location and tap the APK file

Wait for it to be installed, and the icon appears on your home page.

If you run up against an "App Installation Blocked" error, Unknown Sources wasn't properly enabled – tap Mobile Menu > Settings > Security and enable it – AppVN should now install.
How to Download the App on Windows
As an added bonus, you can also install AppVN on any Windows PC.
Although it doesn't have native support for desktops, because it is an Android app, you can use an Android emulator on your computer.
You will need to set up a free Google account if you don't have one:
Download BlueStacks emulator onto your computer – we use this one as it is one of the best

Open the emulator and sign into it with your Google account

Wait while it sets up – this might take a few minutes

Download the AppVN apk file and save it to your desktop

Extract the contents and find the .apk file – drag and drop it into BlueStacks

Or you can type AppVN in the emulator search bar or right-click the .apk file and choose Open With

Click the app when it is in the emulator and leave it to install – you can access it via the BlueStacks home page when it is installed.
What Is AppVN?
A third-party app store, AppVN is one of the most flexible and diverse, providing access to content not found in any official source.
This includes modified stock apps with cool new features, unlocked games, working game emulators, and so much more.
There are no geo-restrictions on any app either, so anyone can download these apps and games no matter where they are.
It is free to download and use, and every app and game in it is also free and always will be.
All the in-app features that you would normally be asked to pay for or earn in some way are unlocked right from the start, and there is even some premium content for free too.
The AppVN developers are highly active, constantly monitoring their app and fixing anything that goes wrong.
They update it regularly to improve your experience and add new apps on a regular basis too.
However, because it is unofficial, Play Protect cannot verify any of the apps or games, so if you choose to use AppVN on your device, it is at your own risk.
AppVN Features
The app is one of the most feature-packed app stores, and the main features are:
AppVN supports Android, Windows PC, and iOS devices

A user-friendly app store, AppVN is easy to navigate and includes a search bar to help you find what you want

It is completely free, including all the apps, games, and everything else in it

Choose from thousands of apps, games, emulators, steaming app, even eBooks

Lots of popular games included, and many new ones are on their way; some will be added before their official release

Multiple languages supported, more than most other similar apps

Less than 20 MB, AppVN takes little room on your device and doesn't hog your resources. Nor will it get in the way of any other app on your device

No registration required to use AppVN, just a Google account for the emulator if you use it on your PC

Built-in one-click installer makes downloading games and apps easy

You don't need to root your device to use AppVN
AppVN is already proving to be one of the most popular alternative app stores to the official Play Store, and now you can even use it on your Windows PC.
It's free to use, so try it on your Android device or PC today and see what it can offer you.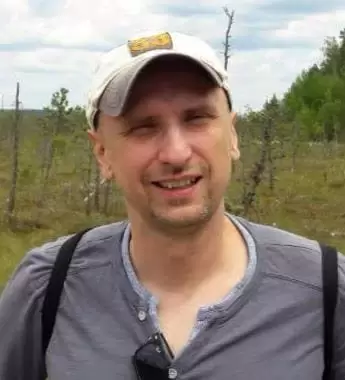 Petr is a serial tech entrepreneur and the CEO of Apro Software, a machine learning company. Whenever he's not blogging about technology for itechgyan.com or softwarebattle.com, Petr enjoys playing sports and going to the movies. He's also deeply interested in mediation, Buddhism and biohacking.