Is the official iOS app store letting you down?
Not offering you the apps or games you want?
Then try TweakBox. An unofficial app installer, it offers a great alternative to the official store, offering modified and tweaked apps and games, and more.
It's free to use; no jailbreak is needed, so read on to find out everything you need to know.
TweakBox App Features
TweakBox offers a free way of installing unofficial content without needing to jailbreak, and that content falls into these categories:
App Store Apps –

plenty of official apps, including

3

rd

party  apps

, free

Exclusive Apps –

unofficial app, like streaming apps, screen recorders, tweaks, emulators, and more

Tweaked Apps –

popular stock apps tweaked with extra features

Modified Games –

popular stock games modified, so everything is unlocked and free
How to Download TweakBox App
Using Safari Browser, open the

TweakBox website

and tap on a configuration profile

Tap Allow on the confirmation message

Tap Install

When Settings opens, tap Install Profile

Type in your passcode, and the Safari browser will open

Tap on Install TweakBox

Press Install, and Settings opens again

Tap on Install > Next and then Done on the last page

TweakBox will be on your home screen when it is installed
How to Use TweakBox App
Using TweakBox is simple:
Launch TweakBox from your Home screen

Tap on Apps and choose a category

Press on any app or game and tap Install

Follow any in-app directions to install it, and when you see it on your home screen, the app is installed
Frequently Asked Questions:
Because TweakBox is unofficial, we do get asked questions about it – these are the most common ones:
How to Fix the Untrusted Developer Error?
This is common with unofficial content. When you see the error message, note the developer name on it:
Open iOS Settings and tap on General

Go to Profiles and tap on the name of the developer

Tap on Trust

The error shouldn't appear now when you try to use TweakBox
Will TweakBox App Affect My Warranty?
No, because it is a legal app to use. Because you are not jailbreaking, you are not going against Apple, and they cannot void your warranty for using it.
However, using tweaks that modify your device can affect your warrant, but these can be deleted if your device has to go to a repair store.
I Get an App Cannot Be Downloaded or Verified Error Message
This will because the app is unofficial, and the app certificate has been revoked by Apple.
The developers try hard to stop this from happening but, if it does, simply delete TweakBox and wait for a couple of hours – try again, and it should work.
I Get a Can't Connect to TweakBox App Error Message
This is for the same reason as above – the app certificate has been revoked.
Leave the app store for a few hours and try again – the certificate issue should have been fixed
Can I Request Apps or Games?
Yes, use the official Twitter account but don't be surprised if they cannot do it – not all apps can be found
Common TweakBox Errors
TweakBox is a stable app, but there are a couple of errors you may face:
Blank/White Screen or Greyed-out Icon
Open iOS Settings > Safari

Tap on Clear Website Date
That should clear the issues
TweakBox App Stopped Working
This is because it is unofficial:
Delete TweakBox

Install it again and open iOS Settings

Tap on General > Profiles and tap the developer name

Press on Verify and close Settings
TweakBox should work now
Invalid Argument Supplied Error Message
This is easy to fix:
Delete TweakBox

Reinstall it and power your device off

Turn it on again and open TweakBox

Go to the app settings and install any updates
Unable to Download TweakBox App
This error is usually a conflict between TweakBox versions. All you have to do is delete TweakBox and power your device off.
Turn it on, reinstall TweakBox, and it should work.
Profile Installation Failed Error:
This is usually because there is too much traffic on Apple's servers. Wait for a few hours; if the error doesn't go away, try these steps:
Turn on Airplane mode

Open Settings > Safari

Tap on Clear History and Website Data

Push on Clear History and Data

Turn off Airplane mode, wait a few minutes and try again – it should be fine now
My Apps Crash:
This is down to the certificate being revoked – when TweakBox crashes, all your apps and games go to.
Delete TweakBox and reinstall it, then install a recommended TweakBox VPN – this will prevent this from happening again.
TweakBox is an incredibly popular app installer, packed with cool features and completely free to use.
You don't even have to jailbreak, so install it now and reap the benefits.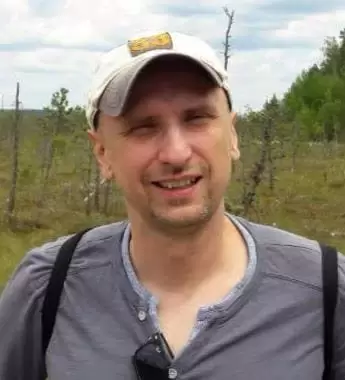 Petr is a serial tech entrepreneur and the CEO of Apro Software, a machine learning company. Whenever he's not blogging about technology for itechgyan.com or softwarebattle.com, Petr enjoys playing sports and going to the movies. He's also deeply interested in mediation, Buddhism and biohacking.