Android users are somewhat limited in their options for content other than what the official app store offers.
While they do have a couple of alternative app stores, one of the most popular choices is a tool called LuckyPatcher App.
It's completely free to use, and it offers some pretty cool features.
LuckyPatcher App Requirements
Before using LuckyPatcher app, you must meet the following requirements:
Android v2.33 Gingerbread or higher

2 GB RAM or more

8 GB or more free internal storage

A rooted device – you don't have to root your device, but the app won't work so well.
How to Download LuckyPatcher App
Open your Android browser and open the linked

LuckyPatcher download page

.

Download the app onto your

Android device

Go into your Android Settings app and tap on Privacy (or Security, depending on which Android firmware you are using)

Enable the Allow Unknown Sources option – not doing so will result in errors or LuckyPatcher not working at all.

Open your Downloads folder and tap on the LuckyPatcher APK file.

Tap on Yes on the popup confirmation message, and the installation will begin.

Wait – when you see LuckyPatcher on your home screen, the app has been installed, and you can begin to use it.
How Does LuckyPatcher App Work?
One of the more popular options for Android users, LuckyPatcher is unique.
The unofficial app stores offer a huge choice of apps and games to download.
LuckyPatcher app offers a way of modifying the apps and games already on your device.
You can remove the ads, add new features, bypass the license verifications, bypass the payment restrictions, change app permissions, and more.
Ads are the bane of any app user's life – most free ads and some paid are riddled with irritating ads that spoil the app's enjoyment.
Some require you to make expensive in-app purchases to remove those ads, but with LuckyPatcher, you can remove them for free.
LuckyPatcher is also a small app, taking less than 10 MB of space on your device.
LuckyPatcher Features
Some of the more useful features in LuckyPatcher app are:
Removes Ads –

all ads are removed for free.

In-App Purchases Removed

– all in-app features and bonuses are completely free.

Game Modification

– All game features and bonuses are free and unlocked. Start your games with unlimited lives, gems, coins, etc. Be aware that root access may be needed.

Change App Permissions

– don't accept app permissions you don't want – change them to suit you.
Frequently Asked Questions
These are the commonly asked questions about LuckyPatcher:
Will LuckyPatcher Harm My Device or Data?
No. LuckyPatcher may be a modification app, but it will not harm either your device or your data.
It also won't interfere with any system app on your device.
How Does It Work?
When you install LuckyPatcher on your Android device, it will scan all the apps and games you have installed.
If it finds any that can be changed, it will tell you which ones and what changes.
That includes removing license verifications, ads, modify games, and much more.
Is LuckyPatcher Illegal?
No. LuckyPatcher doesn't need special permissions to work, so it is legal to use.
However, should you choose to root your device to use it, you do so at your own risk, and some of what the app can do may also be considered illegal.
Does My Device Need to Be Rooted?
No. LuckyPatcher will work without your device being rooted, but it doesn't work as well.
When you root the device, LuckyPatcher will automatically apply any changes – without it, you need to do this manually, and you may not get as much choice in the features.
Will LuckyPatcher Work on All Games?
No, simply because there are thousands of them, and they are all different.
The only way to find out if it will work on your games is to install it and try it, but some that it definitely does work on are:
ROBOTS

Zombie Scrapper

Stick War: Legacy

Tower Madness 2: 3D Defense

Age of wind 3

Zombie Highway 2 etc.
Chrome Tells Me LuckyPatcher Is a Harmful App
It isn't. Chrome tells you this no matter what app you try to download, but LuckyPatcher is perfectly safe to use.
It will not harm your device, nor will it harm your data or your privacy.
LuckyPatcher is an excellent Android tool, offering lots of modification features for all Android users, helping them get the most out of their apps and games.
You don't have to root your device, but the app will work much better if you do.
And we must reiterate that, if you choose to use LuckyPatcher, you do so at your own risk.
Technically, what it offers is illegal, and, as such, we will not take responsibility should you choose to use the app on your device.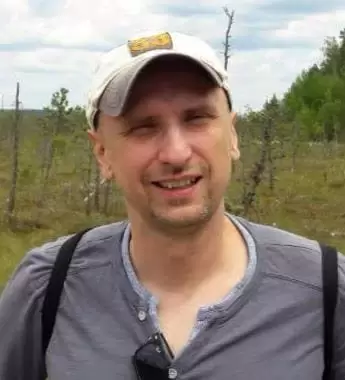 Petr is a serial tech entrepreneur and the CEO of Apro Software, a machine learning company. Whenever he's not blogging about technology for itechgyan.com or softwarebattle.com, Petr enjoys playing sports and going to the movies. He's also deeply interested in mediation, Buddhism and biohacking.