Are you building a website? There are a number of website resources available that can help you in your endeavor. However, with so many website builders available, some paid and some offered for free, it can be difficult to make a choice.
8b is one of the free website builder apps you can consider. It is developed for individuals looking for a quick mobile-friendly way to build a web. It is a free online web building resource.
What Is 8b?
8b is a free website builder developed by 8b Tech Ltd to help inexperienced web designers who want a free website. It suits especially small businesses who want an online presence.
The resource is easy to use requiring minimal technical skills. Therefore, you don't have to be a programmer to use 8b. As a matter of fact, it is made for web building using your smartphone.
It comes in a simple and straightforward format that is easy to understand. As such, you won't need any lessons or tutorials to comprehend it.
What's more, it is designed as browser-based software supported by Accelerated Mobile Pages (AMP).
AMP is a Google technology developed for mobile devices for fast page loading making 8b pages Google-friendly.
Moreover, websites created using 8b Website Builder look great on mobile phones because they fit the screens of the device.
In this regard, you can view the 8b designed websites either on smartphones, tablets, laptops or PCs.
Most importantly, 8b offers various ways to make your page search-engine friendly.
How to Build a Website
Start by signing up and then choose a template relevant for your business or project from the many templates.
If you don't find a fitting design, choose any template because they can be edited.
Then customize your website by inserting texts, titles, tables, videos, and images.
Step 1: Sign up
8b has oversimplified the sign-up process. Therefore, it is easy to start using free online resources to build your website. To sign up, visit the 8b website. Simply sign up by logging in with your Facebook, email or Google account. After signing up, you can start using the provided interface to create your unique website.
 Step 2: Pick a template
8b free website builder comes with a wide range of professional-looking template designs to choose from to suit different business niches and customer preferences. With more than 15 designs, there are templates for musicians, lawyers, doctors, photographers to name just a few. 
The templates are customizable and can be edited to suit your business or personal preferences.
In addition, with up to 250 sections that you can include on your website, the content creation process is a breeze using an 8b website builder. This is because you can insert many sections on your website. This feature allows you to add interesting attributes to your website including videos, pricing tables, headers among others.
Furthermore, the software is easy to use and manage in the longterm. You can edit or make changes to your website easily using a mobile device.
Step 3: Design your website
You can now customize your website to be unique to the uniqueness of your brand. Choose a unique name for your website depending on your business. Secondly, change colors and backgrounds. After that, you can easily modify your 8b website ALTs, URLs, titles, name it.
Step 4: Publish easily
8b also makes it possible for you to launch your website with a free SSL subdomain. You can let your website go live and you are good to post photos, content or videos.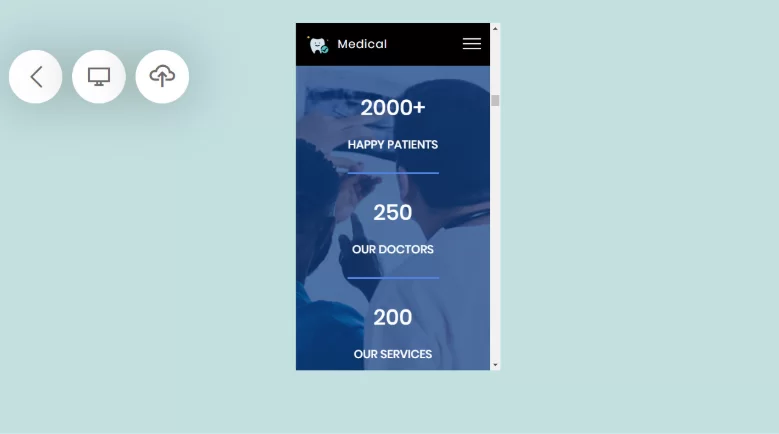 Eight Benefits of 8b
It is free

You can use your mobile device to develop your website

Customer-friendly because it is easy to view websites on mobile devices

A number of ready to use template designs

Easy to use interface

Easy to sign up

Fast loading

You can have a website in a matter of hours

No technical skills required to use it

Search engine friendly
Conclusion
Getting a reliable and affordable website builder can be a daunting process.
Free for all users, 8b web builder offers quick and easy web design solutions to business persons, bloggers or project managers. You can have a professionally designed website up and running within hours using this reason. Besides, it is easy to sign up and start building, and you can start building your website immediately.
The resource is also available to mobile phone or tablet users who wish to create websites or use their mobile devices to browse websites. You can use 8b anywhere as long as you have a reliable internet connection.
Worth noting, 8b is ideal for individuals or corporations that need a simple online presence, for example, corporate websites, landing pages, and an online portfolio. At the moment 8b does not support online discussion forums, marketplaces, and membership sites.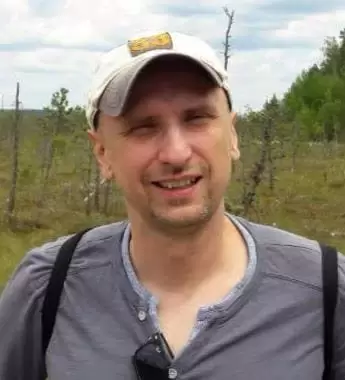 Petr is a serial tech entrepreneur and the CEO of Apro Software, a machine learning company. Whenever he's not blogging about technology for itechgyan.com or softwarebattle.com, Petr enjoys playing sports and going to the movies. He's also deeply interested in mediation, Buddhism and biohacking.