If you're someone who watches a lot of downloaded videos on your computer, you've probably noticed that Windows pre-built solutions sometimes can't quite cut it.
There are some problems you might run into when using outdated software such as Windows Media Player, but luckily there are plenty of alternatives.
Even though it's hard to say which free media player is the very best, there are a few that are eligible to take the cake. Obviously, different people will have different preferences, and it's up to you to decide which media player is best for your use case.
The Windows 10 Standard: Movies & TV
Microsoft kind of ditched Windows Media Player in favor of its Windows Store counterpart: Movies & TV. Movies & TV comes preinstalled in Windows 10 systems and it does its job just fine.
Its design is the Windows 10 standard metro look, modern but not that pretty to look at. Even though it works most of the times, you might run into some issues if you use non-standard video formats.
Although it lacks the support of several video formats and doesn't support many advanced features, Movies & TV has an Ace up its sleeve: the battery performance. Due to being a default Windows application, Movies & TV uses 50% less battery than most video players.
If you want a no-frills movie watching experience, you might need to go no further than your Start menu. It's worth giving Movies & TV a shot before starting to download several video players. There's a chance you might be happy with it.
The Video Player King: VLC
VLC is without much doubt the most popular free video player. Its open-source nature makes it a solution for whatever system you might use and features plenty of integrations. VLC works on Windows, MacOS, Linux and even on Android.
When it comes to less-known file formats, VLC supports them all. Besides supporting every video file format, VLC also supports 8K videos, as well as 360° and HDR videos.
If you're looking for more advanced features, VLC also has most of them. VLC supports audio and video filters, subtitles, and lets you manually sync your audio with your video track — an option which comes in handy whenever you download an out-of-sync video.
VLC can play whatever media content you have stored not only on your computer, but also on your network. If you want to watch live streams from all around the world (radio included) VLC also supports that, right out-of-the-box. Since it's open-source there are hundreds of plugins you can download.
If you're looking for a free video player that works and that lets you fine-tune your viewing experience, then VLC is the right choice for you (and for millions of people).
The VLC Alternative: Pot Player
Those who are not happy with VLC have another feature-rich alternative: Pot Player. When compared to VLC, Pot Player takes the edge when it comes to the user interface. It has one of the best interfaces available on free video players.
Whenever you open a video, Pot Player creates a temporary playlist consisting of all the other files on your video's directory. It's really useful for all of the binge watchers out there. Just open a video and the next ones will automatically play afterwards.
Like VLC, Pot Player also supports most video file formats. Since it's regularly updated, new formats are constantly being supported.
On the interface side, Pot Player features a plethora of video controls that help you manage your video and audio playback. You're able to pause and resume your shows with a double-click and browse the video by using the arrow keys.
If you're interested in playing high bit-rate videos, then Pot Player might not be the solution for you. We found out that it lags a bit whenever you play high bit-rate content. Also, some less conventional video formats that a while to start playing.
The Lightweight Alternative: Media Player Classic Home Cinema
Unlike most free video players on this list, Media Player Classic isn't very high-tech. It looks and feels a bit outdated. However, that's why it's able to be used on older computers. It doesn't look good, but it's light and it's able to play the most common video formats.
So, if you're sticking to the standard video formats, such as AVI, MPEG, MP4, MOV and a few others, Media Player Classic Home Cinema might be the solution for you.
If you're looking for a free video player that' doesn't use most of your computer's resources, Media Player Classic Home Cinema is something you should look into. It's probably your best alternative if you're looking for something to install on an older computer as well.
Compatible with DLNA and AirPlay: 5KPlayer
Its interface may lack polish, however 5KPlayer has some features you won't find on any other free video player. It supports most video formats and plays DVDs and files on your computer without much hassle, but that's not why most people choose 5KPlayer.
5KPlayer features built-in DLNA and AirPlay support, so you can enhance your media consumption experience. DLNA and AirPlay let you stream audio and video to compatible devices on your network.
VLC also has those capabilities, but only by the use of plugins. 5KPlayer lets you set everything up without having to download anything else. So, if you're looking for a DLNA and AirPlay-supporting video player, but don't want to go through too much trouble setting everything up, 5KPlayer might be the solution for you.
5KPlayer also features a built-in downloading tool. Just enter the URL of the video's location, and 5KPlayer will automatically download the video for you. It also lets you listen to online radio through a similar way. Just insert the radio's URL and enjoy.
Unfortunately, having all of these features comes with some drawbacks. 5KPlayer offers no video or audio enhancing. The most you can do is to enable or disable subtitles and/or audio tracks.
Conclusion
There are plenty of free video players out there, but, for us, these are the best ones. Which player do you use? Do you think we missed any important one? Let us know in the comments below.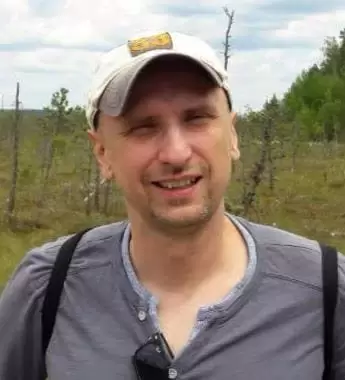 Petr is a serial tech entrepreneur and the CEO of Apro Software, a machine learning company. Whenever he's not blogging about technology for itechgyan.com or softwarebattle.com, Petr enjoys playing sports and going to the movies. He's also deeply interested about mediation, Buddhism and biohacking.