Let me guess, you find your logon screen boring, dull, and unexciting? Luckily, after this article, your logon screen will no longer be featureless.
In this article, you will learn how to customize the logon screen in Windows 7/8/XP.
What Is the Logon Screen?
Windows normally displays a welcome screen when your PC is a part of a workgroup or homegroup. When your PC is a part of a domain, it displays a startup screen.
The logon screen provides you with a complete list of accounts on that particular computer. You can log on to the computer using any of the accounts.
If you want to log on with one of the listed accounts, you need to click on the account and type a password (if required).
Why Should There Be a Logon Screen?
The logon screen is appropriate because it displays a list of available accounts. You should use a logon screen instead of a welcome screen, as it enhances security.
Before you get started with your PC, the logon screen tells you how many accounts are running on the system.
It's always better to use a password with accounts to maintain privacy and security.
Best Way to Customize Your Logon Screen: Background Changer App
The default Windows Startup screens are really boring and repetitive.
There are heaps of methods to change your logon screen and make it interesting and exciting.
You can easily change your Windows logon screen using the easy steps below.
First of all, you need to download an application called Windows 7 Logon Background Changer for free from the website download.com
This application will allow you to customize your startup screen easily and immediately
Install the program and explore different optimization options that this app offers
You can easily change your Windows wallpaper by selecting your favorite image from the library
You can also change the wallpaper for your logon screen and welcome screen for Windows by using this app
This app offers an extensive collection of wallpapers. You can also download and add new images to the library.
What Is Windows 7 Logon Background Changer?
If you are wondering about the app that we told you to download in the last step, here are some more details about it.
It is a free and open-source software application that allows you to change the wallpaper of a logon screen / welcome screen / login screen / logon UI.
It requires a decent GPU for the 3D animations to work smoothly. If you have an older PC, you may want to upgrade the hardware before using Background Changer. Here are some of its features:
It doesn't change any system files
This program doesn't even need admin rights
Any user can easily change the logon screen
It creates JPEG files based on the image you want to apply
You can do proper cropping and sizing
It gives you the best compression quality
Conclusion
It's as simple as that! Instead of using the default wallpapers that ship with Windows, it is better to have some fun and change it up.
Use the method above to bring your Windows screen to life. Choose a wallpaper you love and enjoy exciting logon screens on your Windows OS.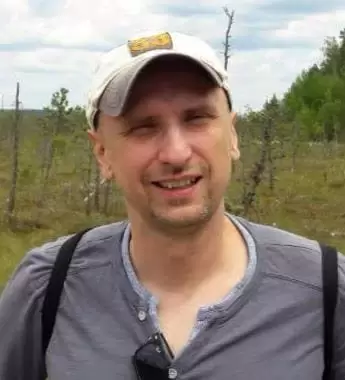 Petr is a serial tech entrepreneur and the CEO of Apro Software, a machine learning company. Whenever he's not blogging about technology for itechgyan.com or softwarebattle.com, Petr enjoys playing sports and going to the movies. He's also deeply interested about mediation, Buddhism and biohacking.