Spotify is arguably one of the biggest music streaming services in the world. What you might not know is that it can be accessed through your web browser — you don't need to download the app!
Accessing Spotify through Firefox, or Google Chrome, is very easy and it might come in handy whenever you find yourself using a computer you can't download any programs on.
Besides Firefox and Google Chrome, Spotify's web version can also be accessed through Microsoft Edge and Opera. Unfortunately for Mac users, Safari is not supported.
But don't worry, if you use Mac you can download any of the supported browsers and access Spotify's web player.
How to Listen to Spotify Through Your Browser
Using Spotify's web client is no hassle at all. First you just need to log in your Spotify account over at play.spotify.com. If you don't have an account you can create one for free. You can even log in with your Facebook account and connect your Facebook profile with Spotify.
Spotify's web player is very similar to the Spotify desktop app. You can create playlists and even access the playlists you've set up in the desktop version. Everything that's included in the app is also included in the web version.
Once in the web client, you just need to search for what you want to listen to and hit play. It is that simple.
Spotify Premium vs Free Version
As you probably know, even though Spotify offers a free version, it comes with a few caveats. While using the web version you'll be forced to hear a few seconds of advertisements every hour.
If you use Spotify frequently, you might be interested in subscribing to one of their premium plans. They even have a family plan that's very cost friendly.
Subscribing to the premium version offers you lots of advantages if you also use the desktop application and the mobile app. You'll be able to listen to specific songs in a playlist and won't listen to any more ads.
The premium version also offers you the possibility to download songs for offline usage.
Spotify Web Player Downsides
Although Spotify's web player is super convenient for those times when you're not at your computer and can't download the app, it does come with a few downsides.
Spotify's web player offers users a lower bitrate than it does on the desktop client. If you're a free user you'll only get a 128kbps bitrate from the web client (compared to 160kbps on the desktop client). If you're a premium subscriber you'll get 256kbps from the web client, but you'll get 320kbps from the desktop version.
Physical media keys on your keyboard or on your headphones won't work with Spotify's web client.
Even if you're a premium subscriber you won't be able to download songs for offline usage through the web app.
As you can see, listening to Spotify even without having the client downloaded is very easy. Spotify's web client works with most browsers and comes in handy whenever you're on a computer other than your own.
Do you usually use Spotify's web client? Why or why not? Let us know in the comments below.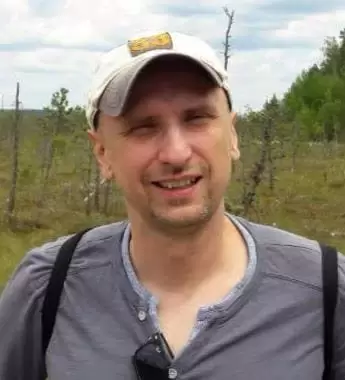 Petr is a serial tech entrepreneur and the CEO of Apro Software, a machine learning company. Whenever he's not blogging about technology for itechgyan.com or softwarebattle.com, Petr enjoys playing sports and going to the movies. He's also deeply interested about mediation, Buddhism and biohacking.