Almost everyone can confirm that email finder programs are a practical way method. It can be used by almost any person to obtain those sweet leads and e-mail addresses. A very popular mission for most of the sales agents is to double your sales via legitimate leads. Those working in this field would know how important it is to provide a stable deliverability program.
As well as to connect your leads to successful businesses. You have built a large database of leads – say that you are on a good and productive path for you and your company. Before you start making your plans for creating a large Signalhire employee database for your company, think about the foundation. And how strong it currently is. Going into unknown territory, business-wise, without the proper information might mean a lot.
It can mean a great risk for your Finance department and your Christmas bonus. That is why we believe that the first weapon in your inventory should be the best email finder program. The one that you can find out there. Now we will go through several products that might be your perfect fit.
Signalhire Is Well-Known Among Other Email Finder Programs
Signalhire can provide a professional package of services. Either software or customer support for its users, and at the same time will simplify your work process by a lot. This email finder program is well-known in the email finder program industry. It is the only one that can boast about delivering 100% legit email addresses, as opposed to the other rival platforms.
It

lets you synchronize your e-mail account with it. All the e-mails

are being checked in real-time, including personal emails such as

Hotmail, Gmail, or Yahoo.

Signalhire

is well-known among other email finders

,

so it made sense to cover all the email platforms.




What

is recommended is that you use the browser extension from

Signalhire. It unlocks a whole package of different benefits. S

uch as being able to find anyone's social profiles, phone numbers,

and email on several famous platforms. 




The

platform has two special 3

rd

party tools that are used for the verification of the emails. It

will only offer you the results lists only after they have gone

through the security check.
BriteVerify Email Finder Program
BriteVerify has one of the best email verification functions. It will also help you with that long and boring bulk email cleaning that nobody wants to go through. The platform can perform at a crazy level of accuracy and it will only charge you for 1 cent per verification session.
Numerous high-profile businesses use their services and it has been among the leaders of the industry for quite some time now.
If you upload your contact list into the platform, you can go ahead and sit back, relax, and what how the program works its magic. After the magic is done, you will end up with a highly accurate list of data separated into categories that were specifically designed for your needs. The categories include three major titles like clean, inaccurate, and risky emails.
Verifalia 
Verifalia goes into the same category as BriteVerify, meaning they are both a part of the email verification industry. A nice piece of information on the platform is that you will find the interface to be very user-friendly. It also gives you the option of listing all the factors that contribute to the API's justice system.
If you wish to make single email verifications you can do it for free. But if you need to perform a bulk search, then you will be requested to pay at least $9/month, that being their cheapest paid plan, as opposed to Signalhire, as Signalhire is well-known among other email finder programs.
The major points go to the platform's ease of use, and the intuitiveness of the interface. You would be surprised to find out how many factors go into answering the question of "Is this email account legit?". The nice thing about Verifalia is that you can see all of the factors. The backend application of the site will take into consideration stuff like DNS records, syntax validation, SMTP server validation, honeypot detection, and many more.
That is quite some list of behind the scenes protocols. So you can see that it's not such an easy job for a human. The best option would be to contact one of these platforms to make your life significantly easier.
RocketReach
Rocketreach is more of a niche-platform, as it will mainly serve as a contact and an email finder program for social media profiles. It reveals all the relevant contact information about a certain email account. When it comes to the price of their services, we can tell you that you will get a couple of free searched before you need to subscribe to their paid plans.
The paid plans usually start at about $49/month and you will get around 170 contact searches/month which is a pretty good deal if you ask us. The platform will mainly be helping you with revealing social profiles leads and find their contact information. Say you opt for using their browser extension for Chrome.
Thus you will be able to find out contact details of all the profiles that you are viewing on Crunchbase, LinkedIn, AngelList, etc. You own a list of contacts from some conferences that you attended? You can upload the list and the program will enrich it, by filling in all the blanks in your list.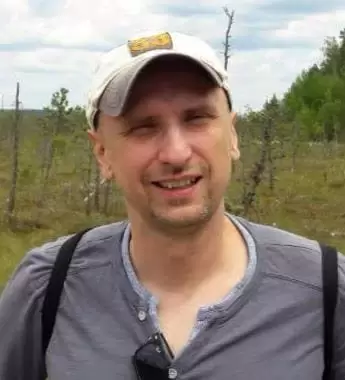 Petr is a serial tech entrepreneur and the CEO of Apro Software, a machine learning company. Whenever he's not blogging about technology for itechgyan.com or softwarebattle.com, Petr enjoys playing sports and going to the movies. He's also deeply interested in mediation, Buddhism and biohacking.