Occasionally, you may come across a website that says that you can't access its content. And then redirect you to another page that you are not interested to view. You can easily unblock such websites with a VPN.
Basically, it happens because they have blacklisted your IP address or the site is refusing to allow any visitor from your country.
With a VPN, you can choose a server that is based in the country that is approved so that it seems as if you are surfing the website from the area.
What Does a VPN Do
VPN works by routing your traffic to a server that is located in another part of the world.
They will assign a temporary IP address for you that points to the location of the server you choose.
VPN can encrypt your traffic and prevent your network administrators, hackers, and other entities from learning about your web activities.
How to Unblock a Website with VPN
It is easy to unblock blocked websites once you have the VPN application.
After you pay for the VPN service, you will get access to download an application on your preferred device.
Next, you can choose a server location.
The server location you choose will be reflected when people want to find out where you are surfing the web. The distance of the server to your location can affect the speed. After that, you need to click on the connect button to connect to the VPN and browse the web without any restriction.
Which Websites Are Frequently Blocked?
The websites that are frequently blocked are major social media sites and search engines.  they are the places where people would talk just about anything they have in mind. For example, on YouTube, some videos are not playable because it is blocked in your country. You can join a VPN to solve your problem if they blocked you from accessing your favorite content online. Countries like China, and Germany block access to these sites to prevent the citizens from getting any information that can start an uprising.
VPN allows you to browse the internet in your freedom without the feeling of being under monitoring by the government. China has advanced internet restriction technology that is known as the Great Firewall. They can detect most VPN providers and block them. Therefore, if you want to access blocked websites, you will have to first install the VPN application outside of China. The government in China did not publish the list of websites that they have banned but you can find out this list from doing research on the blogs.
The second type of website that frequently gets blocked is media streaming sites that require subscriptions like Netflix. The reason for the blocking is due to the licensing deals which prohibit them from displaying the content in certain countries. Dating apps, video streaming sites, instant messenger apps, forums, sites that contain vulgar content can also be blocked when you are in a public wifi hotspot.
How Websites Can Become Restricted to Access
There are two ways that people can be blocked from accessing a website. The first way is network-level blocking where the employers block access to particular websites so that the staff can concentrate on their work. The browser will refer to a list of blacklisted sites and deny access whenever someone tries to access the blocked website.
Countries like China also use network-level blocking to block access to websites that they ban the citizens to visit. This type of network-level blocking is more advanced. It may also involve proxy detection features. Another way where someone can be blocked from accessing a website is via user-based blocking.
Most of the time, it is easy to bypass user-based blocking with a VPN. Unless you are trying to access a site where you can only get if you are a member, for example, but it may ask for proof of ID number.
What Types of Websites You Can Unblock with VPN
Once you have a VPN subscription, you will have a lesser limit on the types of websites you can access. VPNs can unblock a variety of websites including social media, movie streaming services, online gaming sites, online messaging, dating, and news sites.
Sometimes, your VPN will not be able to unblock a certain website. In this case, you can contact your VPN support team and ask them to help.
Should You Choose Free VPN
It is recommended that you don't use a free VPN to access blocked websites. Free VPN doesn't care much about helping you to unblock the sites you want to visit since you are not paying anything.
There is also the risk that your website can get infected with malware and virus. They may not have any encryption protocol in place and so will not provide any privacy. Many major services will blacklist free VPNs so chances are it would not work in unblocking the website.
In addition, you will also have to deal with slow speed due to the overloading of the server. It is best to always choose a reputable VPN service that supports no-log privacy.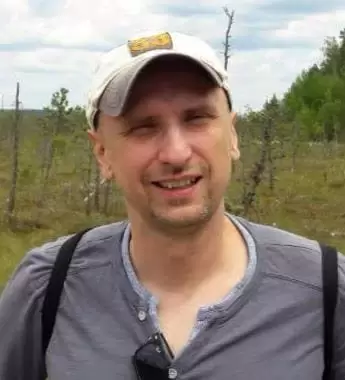 Petr is a serial tech entrepreneur and the CEO of Apro Software, a machine learning company. Whenever he's not blogging about technology for itechgyan.com or softwarebattle.com, Petr enjoys playing sports and going to the movies. He's also deeply interested in mediation, Buddhism and biohacking.