In recent years, approaches to remote working thus to remote monitoring have become gradually more popular among businesses of all kinds.
And the coronavirus pandemic has made such resources still more valuable. Remote working allows for far greater flexibility.
It means that staff members working between different sites can access the same systems.
And they can use the same processes quickly, safely, and securely wherever they are.
It also allows employees to work from home whenever required. 
Your company is planning to make the shift towards this way of working? You should also consider using RMM tools.
RMM stands for remote monitoring and management.
There are also solutions to which this term refers.
They can make your network far more secure and easier to manage.
So, what are the particular benefits of RMM solutions?
This article will explain a little more about the ways in which you can use these handy tools to your advantage.
Network Access for All
Many businesses are able to support remote working thanks to the careful work of an in-house IT team.
In addition, other companies find choosing MSP providers to be more beneficial.
Of course, an approach of this kind means that the benefits of working off-site are only available to certain team members.
However, with RMM solutions, employees can perform their duties from an off-site location when required. 
They will still be capable of accessing all the data they need to resolve issues and keep the network operating efficiently.
Total Security with Remote Monitoring
RMM solutions also provide a thorough protection for access points.
Security is always a major concern when trusting your team to work off-site.
Relying on each individual employee to adhere to regular updates, work to prevent weak spots, and behave safely online can lead to the whole system being compromised.
Data breaches and other cybersecurity incidents can be prevented by using the following:
overarching protocols

encrypted authentication

bespoke access solutions.
All of these are easily achievable when using a remote monitoring tool.
Full Functionality
One of the nightmares of working offsite without proper monitoring is the very real possibility of a device or system malfunction.
Without in-house support or troubleshooting capabilities, employees experiencing a fault can be stranded without the ability to perform their required tasks.
However, remote monitoring solutions allow those in charge to keep an eye on the functionality of all devices within the network.
A notification is sent whenever a problem is detected.
Your IT specialists will be able to quickly start working on a fix without having to be in attendance.
This can prevent costly downtime and keep things flowing.
Updates and Improvements
RMM tools can keep you informed of any possible improvements that could be made to the speed or efficiency of certain operations.
It allows you to make informed decisions in order to boost productivity.
In addition, it makes life easier for each team member within your company's network.
You can update and monitor devices and applications centrally.
It means that you won't have to rely on the ability of each employee or contractor to keep on top of such matters.
This feature can save your business hours of downtime and keep operations running optimally at all times.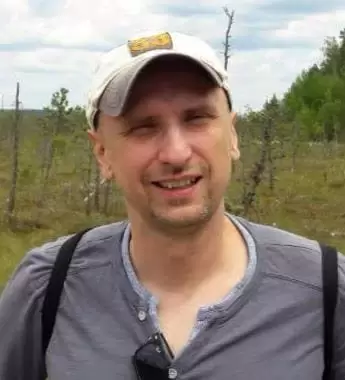 Petr is a serial tech entrepreneur and the CEO of Apro Software, a machine learning company. Whenever he's not blogging about technology for itechgyan.com or softwarebattle.com, Petr enjoys playing sports and going to the movies. He's also deeply interested in mediation, Buddhism and biohacking.