A few years ago, not many people, businesses or brands used to create content on the social platform YouTube. Therefore, it was not a difficult task to stand out among the crowd for content creators. Fast forward to 2023, and now there are millions of active content creators who use this platform. 
With this in mind, people always wonder how they can promote their YouTube channel so it can stand out from the rest. By using some proven ways, they can promote their channel, gain new subscribers, and have a successful career through YouTube. They can even purchase YouTube likes, views, subscribers, and more to get instant results. 
How to Promote Your YouTube Channel?
Mentioned below are some of the proven ways to promote a YouTube channel.
Develop Compelling Content
In the present time, people can use multiple tricks through which they can attract their audience or new viewers and grow their YouTube channel. However, compelling content can make up for these tactics. In general, the audience of YouTube does not invest in content which is not engaging. With the help of compelling content, people can attract an audience who might end up subscribing to their channel and keep coming back. 
Use Keywords in the Headlines, Descriptions and Tags to Promote Your YouTube Channel
Everyday, YouTube users upload hundreds of thousands of content on this platform. People need to ensure their videos are reaching their target audience by incorporating keywords into their headlines, tags, and descriptions. There are multiple free tools available through which they can find the right keyword for their videos. 
Individuals can also find the best-suited keywords for their headlines or descriptions without using any tools. They simply need to enter the title of the video in the search bar of YouTube and utilise autosuggest so that they can find phrases or words to incorporate into their content. 
Use Correct Hashtags
YouTube users can also use the keywords they find to create hashtags for the title of their videos and descriptions. People can even take inspiration from the video's content to form a hashtag. For instance, if a YouTuber is uploading an interview video of a popular guest on their channel, then they can use the guest's name as a hashtag to gain the attention of their fans to the content. 
Customize the Thumbnails
In general, audiences notice the thumbnail of a YouTube video in the initial stage, and they form the first impression in their mind from then and there. Usually, people do not provide a second chance at a first impression. YouTubers should always create an eye-catching and unique thumbnail so that the audience will be more likely to click on the content. 
To stand among others, people should include the following in their YouTube thumbnails. 
i) Images with high-quality

ii) A human face, as audiences usually focus on it more
iii) Bold text with around six words (not more than six)
iv) Bright contrasting colours

v) Action shots
Post Regularly to Promote Your YouTube Channel
To attract potential subscribers on YouTube channels, it is essential for people to be consistent and post regularly. They can easily gain credibility with their audiences if they post consistently and frequently. This is because the subscribers will know that they will always get some good content. In the initial stage, people can try to post a new video every 2 weeks. They can eventually make it their way to once or twice every week. 
Build a Strong Community
People should use their YouTube channel to establish themselves as an authoritative voice in their particular niche. With this, they can create a specific space for audiences who share the same interest. By simply engaging with the audience, they can do this as it is one of the most effective and free ways to do so. Individuals with YouTube channels should always reply to comments on their videos by sharing some valuable information. They can also ask their viewers to suggest the upcoming video's topic and offer them some recognition for their contribution. 
Run Different Contests
It is always an effective way to run a contest and attract new viewers. However, YouTube users should be sure their audience is more attracted to the contest of their niche than the prize. For this, they can opt for the strategy of offering a prize connected to their area. 
Create Playlists for the YouTube Videos to Promote Your YouTube Channel
Sometimes it can be tough for the audiences to navigate through a YouTube channel when there are a lot of videos. People can create playlists and organise their videos into specific categories. This will allow the audience to binge-watch their work. On a YouTube channel, a playlist helps in finding the right content a viewer is looking for. Once they finish binge-watching their video, they are most likely to subscribe to the channel. 
Embed the YouTube Videos
It is recommended to embed the YouTube videos in the product page or in the blog content if a YouTuber has a website or blog. This strategy helps in attracting subscribers to the particular channel and boosts conversion. People get help to rank higher on the search engine result page if their web page or article is connected to their video. 
Collaborate With Other Creators in the Same Niche
Collaborating with other creatives in the same niche is one of the most used strategies on social media platforms, which helps in expanding the reach of all parties involved. Individuals with YouTube channels should always find a creator whose audience overlaps with theirs so that they can have a successful collaboration. 
For instance, a fitness model should collaborate with a content creator who particularly focuses on nutrition, exercise, and more. Thus, the fitness model and collaborator both can understand how to work and reach their desired goal. 
Add a YouTube Widget to the Website to Promote Your YouTube Channel
Audiences who visit a website are more likely to see and get engaged with the videos if a YouTube widget is added to the sidebar or the footer of the website. With this, YouTubers can turn their site clicks into views for their content. It also increases the chance that the visitors may subscribe to the channel as they would be more interested. 
Livestream
There are multiple social media channels that have incorporated life streams into their platform, like Instagram, Facebook, TikTok, and so on. YouTube also provides the feature of live streaming. People can use YouTube live streams in different ways, such as webinars, product demonstrations, question-and-answer sessions, live tutorials, and more.
The Bottom Line
Sometimes people can feel distressed while promoting their YouTube channel as there is a lot of competition. However, if they follow the right path, they can expand their audience reach and promote their content. Individuals can also seek help from FBPostLikes if they want to see growth in the channel without wasting time.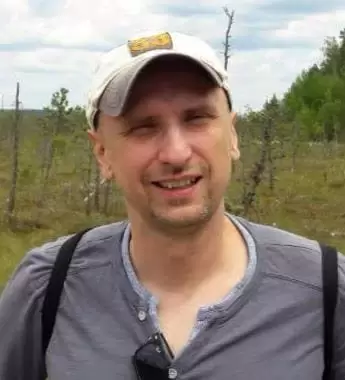 Petr is a serial tech entrepreneur and the CEO of Apro Software, a machine learning company. Whenever he's not blogging about technology for itechgyan.com or softwarebattle.com, Petr enjoys playing sports and going to the movies. He's also deeply interested in mediation, Buddhism and biohacking.