Managing your finances with certain tools should be a priority for anyone, no matter what their income level. But what do you do if you don't have enough time to do it? Then you rely on the genius of others who have created tools that simplify all of our lives.
With a few simple tools, you can easily track your spending, handle your banking, pay your bills, and manage your entire financial picture from the comfort of your own home. Read below to understand some of the most prolific financial tools available to us today. 
Student Loan Calculator – Your Tool for Finances
Interest rates are hitting record lows, and while that is a bad thing or savings accounts, it is a great thing for all holders of consumer debt. If you still have debt from school, you might benefit from refinancing.
That's a great option if you have a solid financial situation. Remember, if you refinance federal loans, you won't be eligible for student loan relief or loan forgiveness. But if you can make consistent payments, refinancing or a student loan consolidation plan may be a good option.
It's also a good option if you will save money. Of course, if you won't pay less in interest, you may not want to refinance. Using a student loan refinance calculator lets you see how much you could potentially save. But make sure that you qualify. You'll need to have a credit score at least in the upper 600s, plus enough income to justify the income to debt ratio.
Online Banking Services 
Today, many elements of banking are now online. This is one of the best tools for your finance. You only need a computer or smartphone to transfer money, look at your balance, or deposit checks. That eliminates trips to your bank. Sometimes, online bank accounts have higher interest rates than at physical banks, allowing you to make money on your account balance.
Many accounts also have online bill-paying services, and you can easily take pictures of a signed check at home in order to deposit into your account. You won't have to worry about paying bills, like rent, each month when the funds are automatically withdrawn.
That also eliminates the possibility of late fees for those, as well as the need to buy stamps and envelopes. Plus, managing your finances online is often easier because of the way that banking websites and mobile apps work. It just takes a few clicks to deposit your paycheck into your account, view your account statements, and keep up with its status.
Digital Budgeting Tools 
For some people, a paper budget may work best. But many others find it frustrating and difficult to keep up with. If that's the case for you, then look for a digital finance tool.
While Microsoft Excel is a reasonable tool to use, you also have to have a good working knowledge of formulas and functions to get the maximum accessibility out of it. If you want something out of the box, you can use a dedicated website or an app on your phone. Technology is a great solution for managing your finances.
Many apps let you break your spending into categories and see your money in real-time. With some, you can take pictures of your receipts to enter them in easily. Most people are addicted to their phones anyway, so using an app means you have no excuse to not keep up with things. A lot of apps logically sort your expenses so you can see for yourself how much you're spending on travel, shopping, eating out, or other areas.
And if you have your own business, you can print off a list of expenses you spent on your company. That will make tax time a little easier. The other hidden benefit of these apps is that they serve as account aggregators.
An account aggregator allows you to link all of your financial accounts (banking, 401k, investment, IRA, credit cards, etc.) into a single portal that constantly refreshes and provides you with an updated snapshot of your asset vs liabilities. In other words, you can immediately have a full and comprehensive picture of your net worth on any given day.
Online Credit Score Trackers
If you have a loan or mortgage, your credit score is a vital piece of financial information. Both loans and significant purchases will be impacted by your credit score. A quick online search will reveal free credit report sites.
Knowing how to check it is an important part of taking charge of your finances, after all, it is an unbiased representation of how responsible one is with their financial lives. These tools allow for automated email and text updates if any late or delinquent payments show up on a credit report, or if a new credit line is taken out in your name.
Not only does it help keep your finances organized, but it also helps you to manage your privacy and any potential identity theft issues that come up.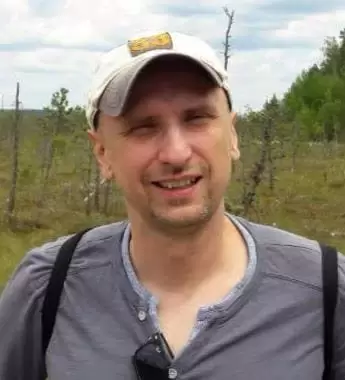 Petr is a serial tech entrepreneur and the CEO of Apro Software, a machine learning company. Whenever he's not blogging about technology for itechgyan.com or softwarebattle.com, Petr enjoys playing sports and going to the movies. He's also deeply interested in mediation, Buddhism and biohacking.