Being invited for a job interview after making applications can be really exciting.
Especially for those who want to work toward a brighter future.
However, for many people, it can also be very daunting, and a lot of people start to panic as soon as they find out they have an interview coming up.
Well, this is not the time to panic, but to prepare for the big day.
The good news is that there are lots of ways in which you can do this such as finding tips for job interviews online.
And also using the wide range of digital tools designed to help.
You will find a range of tools and platforms that can help you to feel better prepared for your interview.
This can then make a big difference to your nerves, your confidence levels.
And your performance at the interview.
Among the tools that you can turn to is the Google Interview Warmup tool.
Thus, this is a great option for those looking for greater ease and convenience.
Many people now make use of this Google tool, and in this article, we will find out why.
Some Reasons to Make Use of Google Interview Warmup Tool
There are many reasons why you should try to make use of this platform when it comes to preparing for your job interview.
Some of the key reasons are:
You Can Practice from the Comfort of Your Home
One of the reasons you should make use of this Google tool is that you can practice from the comfort and privacy of your own home.
This makes it much easier for you to work on your interview responses.
It means that you can practice at a time that suits you and fits in with your schedule.
This makes it ideal even for those with busy lives, as you can practice at any time of the day or night.
You Will Feel Far More Prepared
When you use this tool from Google, you can view questions that might be asked in your real interview depending on the type of job you are being interviewed for.
Getting an idea about the questions you might be asked makes it much easier for you to think about your answers and work on your responses.
This means that you will feel far more prepared for the interview.
With Google Interview Warmup Tool Your Confidence Levels Will Be Higher
The fact that you can get some practice and prepare yourself properly for your interview means that you will feel far more confident about your performance.
When you feel confident, you will find it much easier to impress the interviewer.
And your confidence will shine through when you are at your interview.
So, this is another way in which this Google tool can help you when it comes to your interview success.
These are some of the many reasons why you should make use of the Google Interview Warmup tool.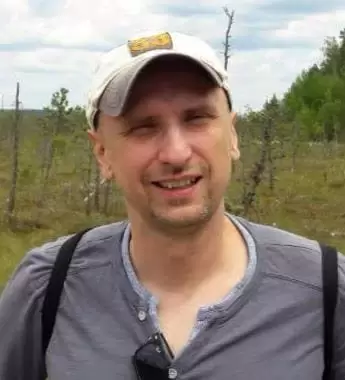 Petr is a serial tech entrepreneur and the CEO of Apro Software, a machine learning company. Whenever he's not blogging about technology for itechgyan.com or softwarebattle.com, Petr enjoys playing sports and going to the movies. He's also deeply interested in mediation, Buddhism and biohacking.